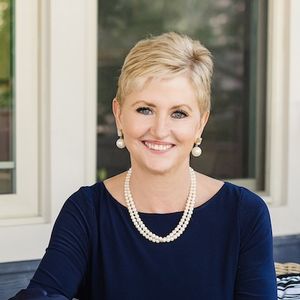 Deborah Hess
Founder of Deb Hess & Partners | Licensed Real Estate Broker
Awards
Chicago Association of Realtors®
- Top 1% Producing Agent for 20+ Years
Legends Society Inductee
- Top 50 in Closed Transactions
Chicago Association of REALTORS®
- 2021 Team Top Producer - Silver, Units
Chicago Association of REALTORS®
- 2021 Team Top Producer - Bronze, Volume
America's Best Real Estate Professionals
- 2021 Medium Team By Volume in Illinois
Client Testimonials
Scroll down for more
"Deb is an amazing realtor and person. She is extremely responsive and attentive and truly cares about maximizing client outcomes. Her creativity and aggressiveness in helping to identify and close transactions set her apart. She is quickly becoming the realtor of choice for Ravenswood Manor, and has helped us with several transactions both in the Manor and elsewhere in the city."
- Matthew & Jessica | Seller, Ravenswood Manor
★★★★★

"Deb recently helped us buy our first home, and the process was incredibly smooth. She was careful to work within our budget and our very particular "need list". We were nervous to buy a house in a city we had never visited, but Deb and her team really pulled through. They happily FaceTimed us during open houses, and even went to the Alderman's office on our behalf when we were not able to. Even after moving into our house Deb has been our go to resource for all things Chicago. You can tell she knows each neighborhood so well, and is happy to share her expertise with all of her clients."
- Natalie | Buyer, Lakeview
★★★★★

"From the second we connected with Deb (she called within minutes!), we knew we were in good hands for the sale of our condo. She knows the neighborhoods very well, and is an expert at making the complex things simple. Deb is an expert communicator – available seemingly 24/7. Unfortunately, we didn't get to spend a lot of time with Deb – – because she sold the place so dang quickly! We were under contract, at asking price, in less than 48hrs. She also helped us navigate the buy of our new condo, which she made painless. Choose Deb – and her team! You'll be in great hands."
- Abe & Derek, Albany Park
★★★★★

"Deb Hess helped us navigate a remote sale of our house with constant communication and a professional approach. She was instrumental in every aspect of the sale, from the initial open house to the final closing statement. Deb demonstrated her deep knowledge of the Chicago market, in particular the northwest side, instinctive timing, and care she took with us consistently throughout the process. Both Deb, and her colleague Christian, helped with all the minor details that come along with selling a home and went out of their way to stand-in for us at the home throughout the sale. I highly recommend Deb Hess and her team for Chicago real estate!"
- Anna & Josh | Seller, Ravenswood Manor
★★★★★


About Deborah
Respected Realtor Deb Hess brings a decidedly human touch to her role as team leader of Deb Hess & Partners at Compass. She leads the team and conducts her business guided by the belief that real estate is entirely about taking care of people and putting your heart into everything you do.  
Born and raised in Chicago's Lakeview neighborhood and with the depth of experience that 30 successful years in Chicago Real Estate provide, Deb knows this city and her business inside and out. Dedicated, knowledgeable and passionately committed to excellence, she ensures that clients are always armed with everything they need to make wise choices. Not surprisingly, Deb honed her essential listening skills, patience, and coaching skills in her first career as a human resources professional. 
Deb and her team understand that your home is the site of your family's history, future or past.  This always underlies the empathy she and her team demonstrate to their clients throughout the process.  With Deb's extensive insight on market trends, future forecasts, and personalized neighborhood matching, she is the perfect partner to have by your side. The world is evolving, and information has never been so accessible. Her stellar approach to marketing combines intensive and detailed research, the use of all strategic social media platforms, and a high level of new technology.
Deb specializes in the Chicago neighborhoods she has been spending time in since the 80s: Lakeview, Lincoln Square, Ravenswood Gardens, Ravenswood Manor, Logan Square, and Albany Park. With 1,000s of transactions in her portfolio, Deb has developed an unparalleled network of seasoned realtors. She can confidently pick up the phone and get the [inside information] about any property or neighborhood. This combined with the ability to analyze data quickly and accurately give her the agility to effectively represent her clients in any Chicago area neighborhood.   
Deb is the product of the Chicago Public Schools, having attended Nettlehorst and Lake View High School, and is keenly aware of the importance of schools as a factor in determining where her clients choose to live. She is an honors graduate of DePaul University and a fluent Spanish speaker, who enjoys traveling, gardening, cooking, and gathering with her three adult children, Tara, Justin and Adri, and her husband Luis. As empty nesters, Deb and Luis currently reside in the Ravenswood Manor area, along with their two Yorkies, Enzo and Bella.

When you want to know it all in the Chicago Real Estate market...Dial 773.865.3327

Language(s): English Spanish