About Dorothy
Dorothy provides outstanding service beyond the expectations of her buyers and sellers with her HIGH energy, enthusiasm, passion and professionalism working as a full time realtor for Compass. She provides expert service in Los Altos, Mountain View, Sunnyvale, Cupertino, Palo Alto and the rest of Silicon Valley. Dorothy is a Bay Area native with exceptional marketing, negotiation and creative strategy skills gained from her work in real estate and previously with high tech companies. Dorothy is committed to providing her clients with the best information possible about buying and selling real estate. Her clients experience the trust and respect as well as the detail oriented care and responsiveness of a true professional.

Dorothy is a licensed Broker Associate, a distinction held by less than 15% of Realtors. As Dorothy is committed to protecting our environment, Dorothy has the National Association of Realtor's GREEN building designation and acts as an excellent resource for GREEN building and energy efficiency for her buyers and sellers.

Dorothy is a registered Senior Real Estate Specialist (SRES) able to serve unique seniors with their real estate needs. To help her clients prepare homes to get top dollar, she is an Accredited Staging Professional (ASP). With the Quality Service Certification (QSC), Dorothy guarantees excellent service which has been proven with her consistent PLATINUM ratings from her clients. Because people do move and smooth transitions are important, Dorothy is a Relocation & Global Specialist. In our diverse world, Dorothy is prepared to help with her Certified International Property Specialist (CIPS) certification. Also Dorothy is prepared to help with people needing to handle probate properties, Dorothy is a Certified Probate Real Estate Specialist (CPRES). She'll be able to guide those in charge to handle properties smoothly for her clients.

Dorothy has thrived in Los Altos for 26 years with her two wonderful children. She is actively involved in the community doing volunteer work. She is married to Alex who was born in Hong Kong and graduated from Massachusetts Institute of Technology (MIT) and Stanford University, where they met.

Alex is a licensed contractor in the bay area and provides Dorothy's clients with a wide network of professionals and service providers to recommend. Dorothy was born in San Francisco and has always lived in the Bay Area. She graduated from UC Berkeley and has completed continuing education at Stanford and Santa Clara University. Dorothy has over 30 years as a real estate investor herself so she knows both the buyer and seller perspectives. Her expertise in marketing, negotiation, communication, strategies, and finance and over 13 years realtors experience is positioned to meet all her buyer and seller needs.

• Comprehensive Real Estate Website loaded with tools for sellers and buyers
• Dorothy's Awards & Associations
• My Housing Blog with Valuable Tips for Buyers/Sellers (New)


Spotlight
SOLD - 870 S Clover Avenue, San Jose
3 Bed  1.5 Bath  1,562 SF  Representing Buyer  SOLD for $1,188,000

Corner Lot Home with a Large Renovated 3 Car Garage.

Click Here to Learn More
Spotlight
SOLD - 1339 Marcello Drive, San Jose
2 Bed  2.5 Bath  1,541 SF  Representing Seller  SOLD for $858,000

Beautiful 12-year new Toll Brothers luxury Townhome Style Condo.

Click Here to Learn More
Spotlight
SOLD - 742 Canoas Creek Circle, San Jose
4 Bed  3 Bath  1,793 SF  Representing Buyer  SOLD for $1,230,000

Experience sensational city light and foothill views from this beautifully updated Willow Ridge home.

Click Here to Learn More
Spotlight
SOLD - 5197 Tisdale Way, San Jose
3 Bed  2 Bath  1,127 SF  Representing Buyer  SOLD for $1,355,000

Single-story home featuring beautiful details such as hardwood flooring, granite countertops, and a studio space in the backyard.

Click Here to Learn More
Spotlight
SOLD - 85 Tasman Drive #85, Sunnyvale
3 Bed  2 Bath  1,794 SF  Representing Seller  SOLD for $365,000

Triple wide mobile home in one of the most desirable park locations.

Click Here to Learn More
Spotlight
Bay Area Market Reports
A comprehensive analysis of home prices, values, conditions and trends in the SF Bay Area including San Mateo and Santa Clara Counties

Click Here for Full Report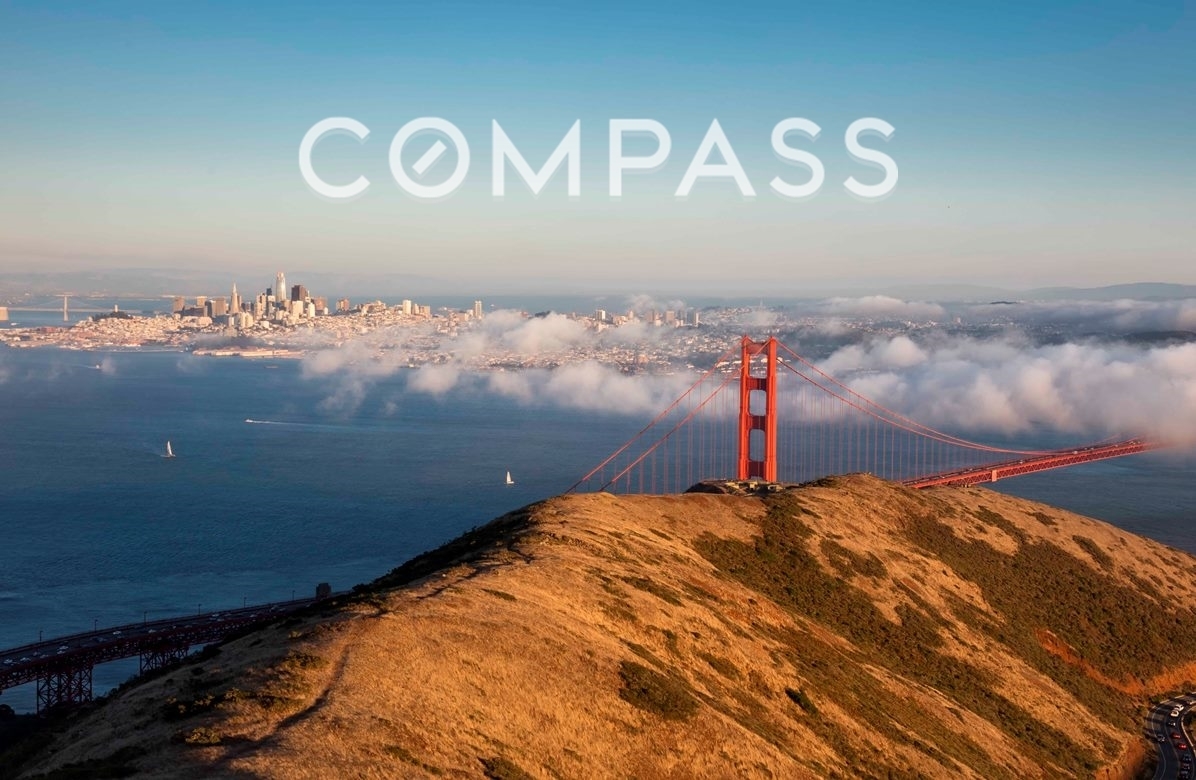 Spotlight
Client Testimonials
SELLER TESTIMONIALS BUYER TESTIMONIALS
Scroll down for more
"Dorothy helped me update and sell my home. It was a stressful time made better by her support and advice. Her knowledge of selling real estate made the entire process easier than I expected. Dorothy was attentive to my needs and guided me through the many decisions I needed to make. It's her caring nature and experience with the housing market that makes her tops in my book! I would recommend her to anyone without hesitation!"
- Sabrina Robbins, New Home Seller in Sunnyvale


"Dorothy went above and beyond for us, and really became a part of our family. She consulted and guided through our home renovation, connecting us with the talented contractors in her network. Once our home was ready for sale, she worked her magic to stage the home. We received a ton of traffic, and multiple offers way above asking. She even ended up negotiating rent-back for us while we searched for our next home, but ended up not needing it because of her dedication - we were able to purchase the home of our dreams after only 2 weeks. As stressful as selling/buying a home can be, Dorothy made it a pleasure. You'd be lucky to work with her!"
- Alena & Jesse J.


"Dorothy sets a very high bar for excellence and exceeds it every time. I have availed her services for few years now. In the past 4 months, she has helped me sell 2 condos in San Jose area. I am delighted with every step of the process she supported me. She goes out of her way to make sure all details are planned and executed in time. I couldn't be happier! Dorothy rocks!"
- Ramesh & Tarni D


"Dorothy is dedicated, professional, and really knows the market well. She was able to get my home looking its best and on the market very quickly. She kept me informed throughout the process and was always available for any questions. My home sale was very successful, and I couldn't have asked for a better experience. I highly recommend working with Dorothy Liu!"
- Sandy G.


"I never would have imagined that the sale would have been as quick and as successful as it turned out. Both Cindy and I were very impressed by how Dorothy quarterbacked the entire process from start to finish with terrific attention to detail. We recently sold our home in Los Altos. After reviewing a number of agents, we decided that Dorothy Liu was, hands-down, the best choice. We were impressed by her deep understanding of the market, incredible attention to detail, pragmatic perspective, and high level of enthusiasm and energy.

We ended up selling our house in record time! Dorothy was instrumental in helping us prepare the house for market in record time. She had a terrific rolodex of various service professionals (cleaners, painters, etc.) that helped our house show well. Dorothy provided valuable help in reviewing the offers submitted and getting us into contract with a buyer. Her diligent efforts and follow-through continued through Closing. We were delighted to work with Dorothy on this transaction and would look forward to working with her again in the future."
- Steve & Cindy G.


"My parents had purchased our home in 1957, so when I decided to sell it 55 years later, it was difficult and emotional. What was special about Dorothy was she turned an old worn-out house into a beautiful model home! She got us top brands after tirelessly shopping for the best prices. She was always easily accessible and extremely friendly. I felt like I was working with my best friend. Dorothy is an amazing real estate professional but an even better person! I would recommend Dorothy to anyone!"
- Kathy J.


"Dorothy has been very proactive and helpful in selling my home. She provides comparisons, analysis and recommendations as an expert agent in helping us make decisions and guiding through the process. She is honest and always looking out for us without being overbearing. Dorothy has very effective communication skills, which helps her connect to all types of personalities. I'd like to recommend her for your real estate needs."
- Ramesh D.


"Dorothy amazes us by her energy, hard work, and experience. Dorothy is an en excellent communicator, and has a positive, understanding attitude that makes it a joy to work with her. She sold our house more smoothly than we ever could have imagined.

We would absolutely want to use Dorothy when it comes time to sell again. Dorothy simply took care of things and made things happen, while being unbelievably responsive to our suggestions as well. She's also innovative and creative, and has great contacts. She got our home in stunning condition in just a few days and took just a few more days to generate multiple offers and sell above asking despite a relatively cool market. We couldn't imagine anyone putting in more time and heart into it as Dorothy, and give her our highest recommendation."
- Joel & Maria


"As the executor of my Mom's estate, I was obligated to fairly distribute my Mom's home and furniture to my siblings. Lots of family emotions were involved. Dorothy's comprehensive presentation coupled with her enthusiasm sold me on engaging her services. Although the general real estate market was struggling, Dorothy proposed a strategy to quickly prepare the home for sale and at a very favorable price. Dorothy helped by obtaining multiple quotes from licensed contractors. Dorothy prepared a schedule and worked closely to ensure timely completions of the tasks.

Why select Dorothy as a realtor? Simply put – Dorothy is an excellent communicator in person, on the cell phone and email. What sets her apart from the rest? Dorothy is the most involved realtor I have ever met. She meets the family and helped us all through the transition process.

Dorothy is absolutely undaunted in solving scheduling problems. She is totally committed to every step in the process in the sale. In conclusion, I received offers better than asking with no contingencies. I was extremely happy with Dorothy's real estate skills and would highly recommend her to anyone interested in selling their home."
- Jack G.


"We used Dorothy to sell our property and she was an excellent agent. Her expertise, dedication and sheer energy truly came across in selling our property: she was incredibly thorough in helping us prepare the property for sale, going far beyond what was expected, and then very supportive and diligent throughout the whole process. I can't imagine working with a better agent."
- Tanya & Jeffrey


"Hard working, responsive, and resourceful are some of the qualities that describe Dorothy Liu as my real estate agent. Her proactive response to resolve issues instill confidence that you are in good hands and that the transaction will proceed smoothly.

I felt relieved that there was someone that I can count on throughout to reduce the daunting task of organizing, preparing and selling the house to something that was not only manageable but was done efficiently and in a timely manner. I recommend Dorothy Liu as a real estate agent – she will make sure that your home looks its best and will be professionally marketed. She listens to make sure that your concerns are addressed."
- Irene H.


"Dorothy is the hardest working agent I have met. She consistently performed above and beyond our expectation. Anybody can do paperwork. Dorothy was always willing to handle the surprises that inevitably arise.

The sale with Dorothy was much smoother and less stressful than our other transactions I've had. This was almost totally attributable to Dorothy's hard work. I will strongly recommend her to anyone buying or selling a home."
- Mike & Patty


"We interviewed several realtors, and when the process was over it was obvious to us that Dorothy stood head and shoulders above the others. She laid out a thorough, time phased plan to get our home ready and to provide maximum exposure to potential buyers. Dorothy's helpful spirit, coupled with her incredible energy level made the whole effort for us seem so much more manageable. She was there for us at every turn, offering her help and dutifully checking details. Our house sold in just ten days and most of the credit for that goes to the professionalism and capability demonstrated by Dorothy Liu.

Dorothy has earned our respect and admiration. We are proud to call her our friend and recommend her professionally without reservation."
- Joseph & Joan


"Superlative, outstanding, responsive, proactive – these are just some of the qualities that come to mind when we think of Dorothy Liu as our real estate agent. Perhaps most important, she delivers. Dorothy brings new meaning to the phrase "problem solving." She is tireless, resourceful, honest, and the consummate professional.

Dorothy's marketing savvy really paid off! Her thorough analysis of the market enabled us to exceed our expectations. We wouldn't hesitate to hire her again! We recommend her most highly to anyone selling or buying a home."
- Ted & Risa.


"Dorothy is professional, energetic and dedicated to her job. She works very hard to meet our expectation. She takes care of almost everything: overseeing the complete remodeling job, staging the house, and doing massive marketing for the house. We're glad that we didn't need to worry much once we put the job in Dorothy's hand. And most of all, she helps to resolve all the problems that comes up and she enjoys her work.

It's a good experience working with Dorothy, and we'll recommend her to anyone selling or buying a home"
- Doris L.


"We would recommend Dorothy without reservation. Our family and neighbors were also very impressed with the beautiful remodel, as the home was not improved in any way since it was built 30 years ago. It looked like a completely different place.

We were able to have our property listed about two weeks before Thanksgiving. Dorothy and Alex went the extra mile and scheduled open houses even during the holidays. We were very pleased with the appearance of the property and the number of potential buyers who visited during the open houses.

There was a very substantial level of interest in our place even though it was on the market very late in the year. All of Dorothy's hard work and professional advice paid dividends. We were in contract within two weeks. The buyer's offer was above our initial listing price. We closed without incident within six weeks of our home being listed. The entire experience exceeded our most optimistic expectations"
- Paul & Stephanie


"Real Estate Agent Extraordinaire – We asked our friends who had recently completed a move from Sunnyvale for a recommendation of a Real Estate agent. Based on their glowing accounts of Dorothy Liu we also chose Dorothy to represent us – smartest decision we could have made.

In preparing our house for sale, she provided very professional services, brochures, staging and contacts for us to utilize in getting the house ready for sale. Even in a "down market" Dorothy was able to show our house and within just 3 days we were in receipt of an offer over our asking price. We couldn't have been more pleased!

Dorothy's follow-up is exemplary too. In closing the deal she was there whenever we needed her, reviewing paperwork, making sure everything was in order and just plain looking out for our welfare in every way possible. In short, she is the consummate professional. We are both pleased to unconditionally recommend Dorothy with the highest commendation. The decision to use her services as your representative in any real estate transaction will be one of the smartest things you can do."
- Mike & Linda


"Thank you for the excellent service you've provided us. As full-time IT professionals, we were stressed on the move to a better school district until we met Dorothy. We were selling while we were living there… You can imagine how challenging it was with two young children. The house was gorgeous when it was put on the market. There were about 400 people visiting during the two weekend open houses and was sold after only two weeks - with a price much higher than we listed.

We were so impressed by Dorothy's professionalism, integrity, hard working, enthusiasm, attention to detail and always going one step beyond! We love her! Our two kids love her. She's not only our agent, but we consider her our lifetime friend."
- Marian, John, Edward & Marissa


"Dorothy has been very proactive and helpful in selling my home. She provides comparisons, analysis and recommendations as an expert agent in helping us make decisions and guiding through the process. She is honest and always looking out for us without being overbearing. Dorothy has very effective communication skills, which helps her connect to all types of personalities. I'd like to recommend her for your real estate needs."
- Ramesh D.


"I'm writing to thank you for the amazing job you did selling my mom's house. My sister and I interviewed several real estate agents but your thoughtfulness, knowledge base, enthusiasm, professionalism, and analytical abilities were clearly superior. But that was just the beginning! The fact that my sister and I live over an hour away made it crucial that we pick someone who could go the extra mile because we just didn't have the time to be there during so many of the required steps in getting the house ready for sale.

Well, you delivered! I'm still in amazement how you managed it all. The transformation of my mom's house, in which my family lived for over 50 years, was incredible. You spent countless hours doing so much work and always maintained your enthusiasm and humor. We were on a pretty tight schedule and you managed it all perfectly. It all came together and your "team" did an excellent job at very reasonable prices. I could go on and on about the myriad of details and decisions that needed our attention and how you helped us step by step while always keeping us informed and in the loop; it was quite a job.

Finally, your expertise in negotiating during the sale was invaluable. The sale went so smoothly and we ended up receiving substantially more than the asking price. Our hopes and expectations were clearly exceeded.

Whoever may be reading this and thinking of hiring Dorothy as a real estate agent, all I can say is don't hesitate. Get Dorothy working with you and you will most definitely not regret it. Dorothy Liu is the best."
- Jeff T.


"Very organized during the entire process. Very efficient in accomplishing task list. Insightful about the business and gave very appropriate suggestions to greatly improve the chance of winning business. Always willing and take the extra effort to satisfy me as her client."
- Todd C.

Scroll down for more
"I'm happy to write this recommendation for Dorothy Liu.

I met Dorothy at an open house and liked her right away. Her passion for her work and professionalism were evident. She helped me purchase that home and then helped me update and sell my home. It was a stressful time made better by her support and advice. Her knowledge of buying and selling real estate made the entire process easier than I expected. Dorothy was attentive to my needs and guided me through the many decisions I needed to make. It's her caring nature and experience with the housing market that makes her tops in my book!

I would recommend her to anyone without hesitation!
- Sabrina Robbins, New Home Buyer in Cupertino


"We had a busy schedule, but Dorothy was able to accommodate us at nearly any time. She is an excellent researcher and always provided a wealth of additional comps and information about every house we expressed interest in. When we were finally ready to make an offer on a house, she was able to help us through a very competitive bid to win the contract and close on the house.

This is the 5th house I've bought and have worked with many realtors for both buying and selling. Dorothy is by far the best I've worked with. She is knowledgeable, efficient, detail oriented, thorough, and kind. She listens and adapts to what you need and makes sure you get it."
- John P.


"Having read many stories about how hard it can be to buy a place in bay area, I prepared for a tough battle. However, I was lucky enough to meet Dorothy. She guided me hand by hand throughout my buying process. She is professional, knowledgeable, proactive, responsive and warm hearted. With her help, I won on the very first offer I ever put. As a first time buyer, this was way beyond my expectation. Dorothy is very compassionate. She always thinks from my stand point. She's really concerned about what I'm concerned about. This makes me feel that she's not just an agent but someone who is part of my family. I would recommend her in a heartbeat."
- Lei Z.


"First is to help us set up right market expectation. We were experiencing frustration in house hunting for a while, partially due to the gap between our pricing model and the (crazy) bay area market. She encouraged us and mentally prepared us during our first meeting. She is very knowledgeable about the south bay area, and is very good at finding right comparative properties and performing market analysis. We felt much more comfortable after discussing with her. It turned out that we finally got our dream house, I can't image this being accomplished without her!

We were so much impressed by her superior communication skills. She proactively connected with the listing agent and our loan agent to make sure everything was secured. And kept us involved throughout the bidding process. She always makes her available to us from early morning to evening, all our questions were taken care of in a timely manner. Many clients of Dorothy highlighted her willingness and effort to go the extra miles, which I would definitely agree with. Her service does not end with the completion of deal. She is continuously providing us great suggestion on remodeling, landscaping, and giving referrals. All these are extremely helpful."
- Y. Xu


"We worked with Dorothy Liu to purchase our home in Los Altos Hills, California. Dorothy was a tenacious advocate for us throughout the buying process. We retained Dorothy after finding a home that was perfect for us but priced too high. Dorothy advised us on how to approach the offer and negotiated for us over the course of weeks to ultimately close the deal over $500K under the original asking price. Despite the deal almost falling apart numerous times, Dorothy's commitment and dedication made it happen. We are very thankful for her work!"
- S.W. & S.W.


"Dorothy made the process extremely easy and took extra steps many other Realtors don't. On the night before we made the offer, she stayed up for 2 hours explaining each portion of the paperwork to me. She even spoke with our mortgage consultant and directly managed the handoff of paperwork from him. When our offer was accepted we were blown away. Her hard work and knowledge of what it takes to buy a home really paid off. I will be recommending Dorothy Liu to everyone I know. She is a true professional and a genuinely nice person. The process of buying a new home is not easy, but there won't be anyone so dedicated to making it better than Dorothy Liu."
- Apoorva D.


"Dorothy is a very knowledgeable and responsible agent. Actually she is the best agent I have ever worked together. I would highly recommend her to others."
- A. Young


"Dorothy was extremely detail oriented in assisting me with my home purchase. I really didn't know what was involved with buying a house but she walked me through it step by step, pointing out the things we needed to look for and what we should be careful of. By the time it came to making the purchase, I had a lot of confidence that I understood the issues that the house had. She helped me put together a well calculated offer based on the prices of homes in the area. After the offer was accepted she continued to be very detail oriented spotting extra fees that were being mistakenly applied by the title company and helping to negotiate fair compensation for a few things that a build inspection revealed.

Throughout the entire process her communication was excellent with frequent calls and emails to me and with the other parties. She also gave a lot of good tips for a first time home owner to make what I expected to be a big overwhelming step in life into a fairly simple transaction."
- Ian C.


"We were incredibly lucky to have Dorothy Liu represent us as a buying agent when searching for a new home in the peninsula. Dorothy is experienced, professional, and anticipates bottlenecks during the transaction process to ensure everything goes smoothly. With her assistance, we were able to move into our home three days before an already aggressive close date.

Additionally, Dorothy handled the changing parameters of our home search with patience. She guided us through the options at each price range, helped us settle on acceptable property specifications, and then searched with us to find suitable properties. Moreover, Dorothy put up with many late-night emails and phone calls to answer every question we had. We were pleased with the level of service and would seek out Dorothy for subsequent real estate transactions. Likewise, we would recommend her to other potential homebuyers."
- Tim J.


"Dorothy helped us buy a home in Los Gatos. In the red hot bay area real estate market, it would not have been possible if it weren't for Dorothy's help. She is the best real estate agent we have worked with. She is not only hard working, very knowledgeable about the area and the buying/selling processes, she absolutely has our best interest in mind. She went out of her way to help us so many times before and after we bought. She just cared so much about our purchase and wanted to make sure we did everything right and got the right outcomes. Thank you so much Dorothy for doing all you did for us."
- Jean W.


"Absolutely great agent. With her help, I got a property with a very good price. What's more, it's my first time placing an offer!"
- Yuhao Z.


"Dorothy provided excellent information regarding local real estate market condition and valuation for comparable properties. She was extremely knowledgeable and attentive to my needs. She was a tireless negotiator with great attention to detail. I could not have purchased a house so smoothly in such a competitive market without her amazing expertise and effort."
- Dave H.


"I am very luck to have Dorothy as my agent (buyer). Her expertise is extremely valuable in finding a house, negotiate a contract and on closing in this real estate market. The buying process has its surprise, complication and tough situations. Dorothy is always a step ahead to be prepared to deal with situation and to solve problems. One other benefit is that she is very comfortable and takes advantage of technology to make the process fast, accurate and painless. She also goes out her way in making sure my moving in is fast and smooth by helping me plan out the remodeling work ahead of closing date. Overall, she has helped me in getting a place that I am very very happy with."
- Y.R.W.


"Dorothy could not have been more knowledgeable about fulfilling our housing needs and more accommodating at helping us get into the perfect home. It was a real pleasure to work with someone whose primary interest was to find us what we wanted, rather than trying to get us into something that was easy for her. We really appreciated Dorothy's help in navigating the myriad of paperwork needed to close the deal within our short timeframe."
- Thomas T & Jessie L.


"Dorothy did an incredible job of helping me find the perfect first home. She worked late into the night answering my questions and helping me even after the sale was concluded. Her advice and market analysis were perfect and she is incredibly dedicated. I am very glad to have had Dorothy during my home search."
- Leonidas L.


"My family has worked with Dorothy on several real estate deals in the last five years (buying and selling). We will continue to work with her if we need to do any additional buying or selling. She is very knowledgeable, dependable and trustworthy--all things you want from someone to help you out with one of life's big decisions. On top of it all she is a super nice person who wants to make sure you are happy with your decisions. I would recommend her highly to anyone in need of real estate services."
- Bill K.


"We have worked with Dorothy four times, both as buyers and sellers, and she always amazes us by her energy, hard work, and experience. Dorothy is an excellent communicator, and has a positive, understanding attitude that makes it a joy to work with her. And the bottom line is that Dorothy persevered through challenging and changing circumstances to help us purchase the perfect house, and also sold our previous house more smoothly than we ever could have imagined."
- Joel Y.


"I cannot recommend Dorothy highly enough for her work! Dorothy is one of the best real estate specialists in the bay area. She is extremely knowledgeable in this field and truly cares for her clients. As a first time buyer, I had very little idea about buying a house and didn't know what to expect, Dorothy was very patient and walked me through every step and made me feel at ease. In short, Dorothy always goes the extra mile to help her clients. While working with Dorothy, I see that she is passionate about her work and has put a lot of hard work into making sure every little detail is taken care of. I highly recommend Dorothy to anyone who is looking for a real estate agent and I know for sure that I'll keep working with her in the future."
- Oliver S.


"Dorothy has been very proactive and helpful in search for a home. She provides comparisons, analysis and recommendations as an expert agent in helping us make decisions and guiding through the process. She is honest and always looking out for us without being overbearing. Dorothy has very effective communication skills, which helps her connect to all types of personalities. I'd like to recommend her for your real estate needs."
- Ramesh D.


"We used Dorothy to buy property and she was an excellent agent. Her expertise, dedication and sheer energy truly came across. She was incredibly thorough in helping us and going far beyond what was expected. I can't imagine working with a better agent."
- Tanya J. & Jeff M.


"Dorothy helped us to purchase a home. She was very patient and provided us lots of information for us to make decision. She was not pushy to make a sale, instead she treated us like friends and wanted us to be comfortable with our decision. Dorothy is a honest, friendly and reliable person to work with. We could reach her anytime and she responded timely in all matters. I would work with Dorothy in any future real estate projects."
- Messalina & Simon W.


"Dorothy was my agent for buying and selling my property. Dorothy is a very knowledgeable and dedicated agent. She is always there for me when I needed help. I would definitely recommend her. Dorothy will be my agent for life."
- Vanessa Y.


"We're so impressed by Dorothy's professionalism, integrity, hard working, enthusiasm, attention to details and always going one step beyond! She is superlative, outstanding, responsive and proactive. She defines 'problem solving' to a new level! We could not say more… We love her! Our two kids love her. She's not only our agent, but our life time friend."
- Marian W.


"The day we met Dorothy was the day our search for a home took a sharp turn for the better. Dorothy helped us find our new home, and we purchased it at an excellent price. Throughout the long and arduous search for our dream home, Dorothy took us on tours, showed us homes, ran comps, market analysis, helped research schools and neighborhoods… the list goes on.

Dorothy always goes the extra mile, she was always available to take our calls and answer our questions. She took care of every little detail throughout the entire process. You name it, she did it and did it well. If you think buying a house is a complicated ordeal – think again. Buying a house is a snap! … but only with Dorothy."
- Ken & Keren D.


"Dorothy was there every step, going the extra mile…no, many extra miles, in helping us in our search. My wife and I were astounded by the amount of effort that Dorothy put into our transaction both professionally and personally. She is a very energetic person and applied that energy and then some to our situation. She took us on tours, gathered our input and searched for just the right neighborhood, house design, price we were looking for. And within just a couple of weeks, she found just the right home for us at a more than reasonable price. We would unconditionally recommend Dorothy with the highest commendation."
- Mike & Linda W.


"Dorothy guided us through the entire process, from searching for houses and developing strategies for placing offers, to making the offer and closing the deal. Despite the competitive market in the Lynbrook area before the summer, we successfully purchased our home within two months from the start. We credit Dorothy with a smooth, pleasurable home-buying experience. In addition to her professional knowledge, Dorothy is a pleasant and helpful person to work with. She did everything possible in order to accommodate our needs and was extremely responsive to our questions and needs. Particularly remarkable were those long meetings where we stayed up until midnight discussing the market, and reviewing and going over the paperwork.

Dorothy is savvy, personable, and professional. We highly recommend Dorothy Liu and will undoubtedly use her services again in the future."
- Daniel & Daisy L.


"Dorothy is an efficient, tireless and resourceful professional. We learned from her the spirit of "I serve". We certainly highly recommend anyone to hire Dorothy's service."
- Dean C.


"Honest, professional, tireless and flexible are just a few of the words that describe Dorothy Liu as she helped us find the purchase our new home. And, perhaps most important of all, Dorothy delivers! We always knew we could count on her expertise and advice as we made our way through the complicated business of first finding the right home and then making and negotiating the right offer. Dorothy stood by us and supported us at every turn. We are thrilled with our new home and know that we could never have done it without her!"
- Ted & Risa F.


"We appreciated your patience, guidance and good spirits throughout our long search. While we were frustrated and sick of looking, you were steady and encouraging, though never pushy. I am sure you thought we were a bit crazy but you were even kind enough to not tell us!

Today I meet so few people that are in business and that worry about taking good care of their clients. You are one that does for sure. Someday we will be ready to get another house, or maybe to sell this one, and when we do I know we will definitely look you up. You can be our Realtor for Life."
- Bill & Nancy K.


"We worked with many other realtors in the past, but nobody came closer to her when it comes to offering services. She offered services that were clearly above and beyond the norm. We strongly recommend her as a realtor for your real estate needs."
- Mathew T. & Sheena J.