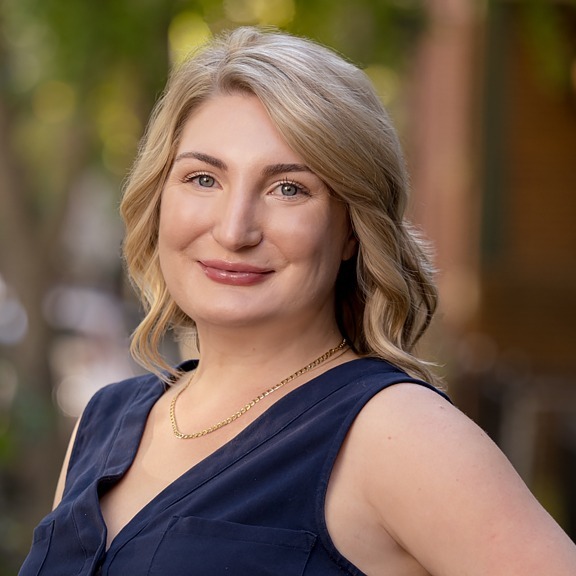 Social Media
Specialties
Licensed in DC and VA

Buyer's Agent, Listing Agent, Relocation

Education
University of Utah - B.S., Mass Communications
Client Testimonials
Scroll down for more
★★★★★
"Emily was a great real estate agent for my first home purchase! She is knowledgable about the market and was always responsive about answering questions, worked quickly when we wanted to get an offer in fast on a competitive property, made time to tour (a lot!) of units with me, and always encouraged me to "stay the course" when we lost out on my first 3 offers for reasons out of our control. I am really happy with the home I ended up buying and Emily quickly negotiated a good deal for me on the place. I knew I could always ask her questions and she helped guide me through the homebuying process, and connected me with other good teams, like my mortgage broker. I would absolutely recommend her if you're looking to buy a home in the DC area. She works really diligently and is devoted to her clients in their search!" - Lauren

★★★★★
"Does her homework, Leverages technology, Great to work with.

Yes, you should work with Emily. Emily's multi-media approach really made us feel that she was reaching potential buyer pools that we'd otherwise have missed. Not only did Emily leverage technology and social media, but she put in the hard work by following-up, having conversations, and working with potential buyers, photographers/stagers/services, and even our DC building management. Emily was consistently upbeat and realistic. She did her homework and provided us with weekly analytics to help us understand where our property stood relative to our competition. We'll definitely use Emily for our next property – you should too. " - Suzie

★★★★★
"I cannot even begin to explain how easy and great it was to work with Emily through this process. From the first email I sent to Emily to let her know I was thinking about buying a home but I wasn't sure if I could an that I was very intimidated, she immediately put my fears at ease.

When we found my dream listing, she proactively made sure we got in to see it before an open house. When I was ready to put in an offer on the spot, she assured me that I was not a crazy person. And then she worked through the night while movers were literally packing up her own personal life to make sure my offer got into the sellers hands before the open house. I mean, hello! That's commitment right there!

As we moved through the process, Emily checked in frequently to let me know that things were moving along and if I had any questions. I never had to reach out to her or her team because they were always on it. She recommended great services (broker, inspection, etc) that were equally a delight to work with.

I can't wait to recommend Emily to my friends and family. An all-around gem of a professional!" - Laureen

★★★★★
"We loved working with Emily - she really brought her hustle to our home search. She went above and beyond for us, working nights and weekends to respond to questions, schedule showings, and prepare and submit offers. Yes, we made three offers and lost the first two - the third time was the charm. We couldn't have made it through the tough DC real estate market without Emily's knowledge and experience, as well as her humor and constant encouragement, even when things felt impossible. Thank you, Emily!" - Rebecca

★★★★★
"I first met Emily through joining a friend on a few tours of homes in their journey to buying their first home. We connected instantly because she is so personable and down to earth. Emily was extremely knowledgeable about the homes we toured in Northern VA. I knew that when I was ready to buy my first home she was the person I'd turn to and I'm so glad I did!

Emily was able to take me through all of the steps to buying my first home and make an easily stressful experience so easy. She is so easy to communicate with and is extremely responsive. If I had a question she would have the answer in 24 hours or less. If you are looking for someone in the DMV area who can guide you through first time homeownership I would highly recommend Emily!"

​​
About Emily
Emily Attwood has called Washington, DC home for the past 10 years after moving to the area from Salt Lake City, UT. She first fell in love with DC after interning in the summer of 2010. Since then, she has seen the city develop into the eclectic city we know and love! Emily's passion for the area -- infused with a strong advertising background -- will help her clients create the vision to make DC their home. As a realtor, Emily loves to use her strong project management background to make sure that a deadline is never missed in this exciting DC market! She also loves adding a personal touch to everything she does and will make your home buying and selling experience a unique one.
Emily earned a B.S. in Mass Communications from the University of Utah (go UTES!). In her free time, she loves exploring DC, visiting new restaurants, hanging out with friends, hiking and traveling. She's ready to help you make DC your home!
Emily Attwood's Listings
Listed By Compass
VIRTUAL TOUR