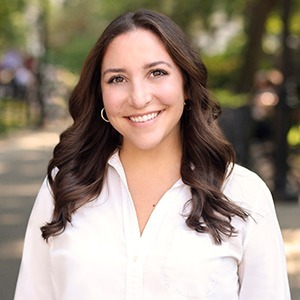 Gabi Wuhl
Licensed Real Estate Salesperson | Licensed as Gabrielle Wuhl
Social Media
:
@gwuhl
and
@thelewinrubinteam
Revenue
The Lewin Rubin Team closed $185,000,000 in 2021


Office
111 5th Avenue, 6th Floor New York, NY 10003
Education
New York University
About Gabi
New York City real estate expert Gabi Wuhl is a natural-born connector with a talent for guiding buyers, sellers, renters and landlords to their perfect matches. She's both business-minded and creative with sharp entrepreneurial instincts and negotiating skills. Gabi is a dependable advocate and lifelong resource for her clients, proud to serve them at all levels as their needs evolve. Above all, she is known for her encyclopedic knowledge of city living, from a building's reputation and staff to the subtle nuances that make each neighborhood unique. "I see homes from the outside in," Gabi explains. "The doorman, the park across the street, and the local coffee shop all contribute to the experience of living in New York City."

A member of the top-ranked Lewin Rubin Team since its inception, Gabi has been instrumental in the group's $1B in sales. Today, she specializes in neighborhoods throughout Downtown Manhattan and Brooklyn.

Gabi received a bachelor's degree from New York University and resides in Cobble Hill, Brooklyn. She's an avid traveler and explorer who loves sharing her in-the-know recommendations for what to see and do, across the city and around the world.
Gabi Wuhl's Listings
Listed By Compass
Contract Signed
Listed By Compass
Contract Signed