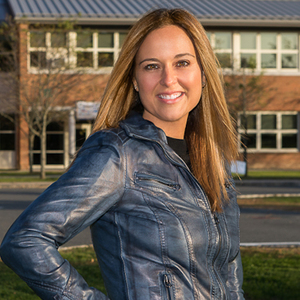 Heather Harrison
Licensed Real Estate Salesperson | Licensed as Heather D Harrison
About Heather
Industry game-changer Heather Harrison revolutionized the business of real estate in Westchester County guided by her deep passion the area and her firm belief that buying, selling or renting a home should be both successful and enjoyable. The leader of the Heather Harrison Team at , she a highly creative and empathetic approach informed by her own personal journey to real estate.

Heather and her husband Zach, both Westchester natives, were living in Manhattan when they encountered the age-old problem of running out of space when they welcomed their first child. They yearned to return to Westchester, but they were immediately struck by a void in the real estate landscape. "I felt like the agents were out of touch with young families, especially ones coming from the city, and many didn't do a great job of explaining how each neighborhood would or wouldn't suit our needs," she explains. "The fact is, if we weren't from the area, we would've been lost."

It wasn't long before she, a PR and marketing professional at the time, and Zach, an attorney, quit their jobs and launched Platinum Drive Realty. The company's name was chosen to underscore the elite service they would deliver while literally driving their buyer clientele through the enclaves of Westchester and helping their sellers reach their ultimate destination — a successful sale. Through their Suburban Excursion program, they began escorting potential buyers from the city to Westchester listings on a luxury tour bus. "It was a completely original concept and a fantastic, no-pressure way of introducing New Yorkers to the suburbs while building relationships," Heather says of the program that been featured on television and in print.

An enthusiastic and hardworking trailblazer, with Platinum Drive Realty, Heather reimagined Westchester real estate and infused it with a level of city sophistication and creativity that she found lacking during her own homebuying foray. That approach proved successful almost immediately, and Platinum Drive grew to more than 110 agents and multiple offices, earning many industry accolades and awards along the way. Individually, Heather been named a Five Star Agent in Westchester Magazine for nine consecutive years, and she consistently been the No. 1 producer on the No. 1 team in the region. The team been recognized by the Wall Street Journal/REAL Trends as the top team in Westchester by sales volume and one of the top real estate teams in the country.

By the time came to the region, merging Platinum's leading Westchester team with ' state-of-the-art technology, industry-leading tools and nationwide footprint was a natural fit. Heather went on to form The Heather Harrison Team under the umbrella, and Zach joined the brokerage's management team.

Today, with more than half a billion in sales and 320 transactions to her credit, Heather leads one of the top real estate teams in the suburbs of New York City. More importantly, clients still benefit from her unique brand of client service and her dedication to innovative thinking. Take the group's exciting calendar of events which, in addition to the ongoing Suburban Excursion tours, includes Suburban Speed-Dating, allowing city buyers to learn quickly about many different suburban communities; a Summer in the Suburbs day trip city dwellers; Upside to Downsizing tours empty-nesters seeking smaller accommodations; as well as pop-up shops and art shows that draw crowds to houses. "Creative, out-of-the-box ideas that drive interest our sellers and create opportunity our buyers are always our top priorities," Heather says. "Our team is passionate and professional, and we are all genuinely collaborative team players. That means our clients always feel supported by a like minded, cohesive group."

They're also a geographically diverse bunch with intimate, firsthand knowledge of all Westchester neighborhoods, including Southern Westchester, the Sound Shore communities, Midcounty, Northern Westchester and the River Towns. With agents well-versed in all manner of housing types, from historic residences to contemporary townhomes, The Heather Harrison Team truly excels in working with a variety of clients, from first-time homebuyers to experienced sellers and buyers, developers and investors. Having grown up with a builder father and brother and a grandmother who owned her own real estate brokerage in Westchester, it's an arena Heather feels incredibly comfortable in.

Prior to real estate, Heather honed her in-depth understanding of all things Westchester as a news reporter and anchor for TCI 10 News and News 12 Westchester. She later pivoted into roles in media marketing and PR, so it's no surprise she's an expert industry analyst frequently tapped by media outlets, including The New York Times, Money Magazine, The New Yorker, Fox 5 News, News 12 Westchester and WVOX radio.

Heather and Zach reside in Westchester where their two children attend the Scarsdale schools, just like they did.
Spotlight
211 Central Park W, Unit 6GG
An exquisite residence, with expansive Central Park views that extend the park as if it's your homes own backyard. A rarely available opportunity to live in one of the most historic and sought after addresses in not only New York City, but the entire World, 211 Central Park West "The Beresford" Residence 6GG is a sprawling 2 Bed 2.5 Bath home, fully gut renovated with intricate attention to detail by designer Blair Harris. Previously only a 1.5 bath residence with no Laundry, the current owner spared no expense when creating this poetic beauty. Top of the line appliances and materials throughout, custom lighting, a tastefully appointed dry bar and a discreet electric shade / blind system. The Beresford at 211 Central Park West is a full service luxury pre war cooperative on the NW corner of Central Park West and West 81st Street. Designed by Emery Roth and built in 1929, the iconic limestone clad building has been home to some of the most celebrated and treasured names in history.
Heather Harrison's Listings