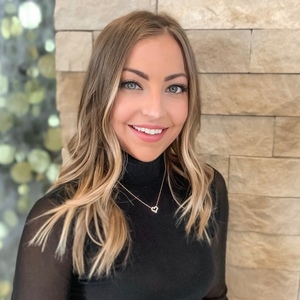 Jackie Cargnoni
Real Estate Salesperson
Social Media
Specialties
Buyer's Agent, Listing Agent, Property Management
Client Testimonials
Scroll down for more
​ ★★★★★
"Jackie was amazing! She was very knowledgeable and made the whole process so easy. She kept me informed throughout and made sure all questions were answered! I would highly recommend her to anyone looking to buy or sell a property!"

★★★★★
"This was my first time going through the process of buying a home, on my own. I am certain without Jackie's assistance, guidance, and knowledge, it would have been a huge headache for myself. Having Jackie as my agent alleviated any worries that I had. From the first point of contact to closing day, Jackie was readily available to answer any questions, and tackle any 'speed bumps' throughout the process. Jackie also communicated in a timely manner, to make sure all deadlines were met and I was able to close on the original close date. She is extremely honest and professional, and I would recommend Jackie to anyone in the market to purchase a home!"

★★★★★
"We did not have a real estate agent at the time but wanted to see a home that was listed. We got a same day appt to see the home and Jackie happened to be the agent showing the listing that day (thank goodness!). As soon as she showed up she was pleasant, helpful, honest and interested in what we needed in a home. She even made a few calls and got us in to see another house nearby since we were all out and about already. She had made such a great impression on us that we decided before we even left the house that day that Jackie would become our agent. We were emailing that night and she was sending us listings that fit our needs/wants and budget. We actually ended up making an offer on the first home she showed us but had a lot of questions as first time home buyers. Once it was accepted, we had 6 weeks till our closing and with this being our first time buying a home we were nervous about how everything would play out. Over the next few weeks, the communication from Jackie was phenomenal. We always knew were we stood, what we needed to submit and the next steps in the process. I can say with 100% honesty that if it wasn't for Jackie and her knowledge, dedication and customer service I don't think things would have gone as smoothly as they did. She was always able and willing to work around our schedule, helped set up appts, answer every question we had without hesitation and basically kept me on track and sane through the whole process. I would recommend her a thousands times over to anyone that is interested in buying a new home. Thanks Jackie!!! We are forever grateful for the kindness and the expertise you showed our family in finding our first home"

★★★★★
"First time home buyers and she made it so easy even with a pandemic happening! Very friendly, knowledgeable, and professional.
She was always quick to get back to us with any questions we had. Basically shes amazing! "

★★★★★
"Jackie was so tentative and helpful through the process of buying our first house! She was very friendly and understanding to our wants, we couldn't have asked for a better agent! I will be recommending her to all my house hunting friends!"

​
About Jackie
Jackie was introduced to the concept of hard work when she was just seven years old. Her uncle, who owns a flea market, would have her work the concession stand alongside her grandmother & do clean-up every weekend starting at 6 AM – and she loved it. She stood on a milk crate proudly representing her family business and was paid just $5 a day, getting tipped occasionally, forgoing the extra mile which she always strives to do. By age 12, she made it to $25 a day. Years passed and she began managing a pizza shop at 16 while working another job at Subway. Her uncle always told her that "hard work is a talent" – and she took that with her everywhere that she went.

Helping people has always been in Jackie's blood. About two years ago, she was on a flight with a woman and they began to chat. She informed her that her granddaughter had down syndrome. She was touched by her story and she offered a helping hand in holding a fundraiser to support the Down Syndrome Association of Pittsburgh at the local restaurant that she worked at. The woman was ecstatic about it and in just four short months, they put together their first event. The feeling that she had after they did this was unlike anything she's ever experienced before – with just one event they were able to bring the community together and raise awareness for something that affects so many. After three years and with a ton of success, they are looking to turn "Get up for downs" into an official non-profit organization.

The real estate industry has always held Jackie's interest and as life moved on, she's finally decided to dive into the industry to do what she loves most – helping people. Being an agent is much more than just "being an agent". It's being a counselor, an advisor, and a hand to hold – this is why she finds passion in what she does.

When you're looking for representation in what may be the biggest investment that you may make in your life – you need someone that cares. You need someone that is going to fight for you while also keeping your best interest. Anyone can list or show a home. A true real estate professional focuses on what their client wants and does everything in their power to help them achieve those.

Here are some short reasons as to why to consider Jackie as your agent: ​not a stranger to hard work, caring, and compassion, ​backed by two teams of real estate professionals that have a combined 27 years of experience, availability, consistent communication & having the time for your ​systems set in place to provide a unique edge for buyers & sellers that are reviewed every day to make sure that her team and Jackie are doing everything that they can to make the buying/selling process as smooth as possible.