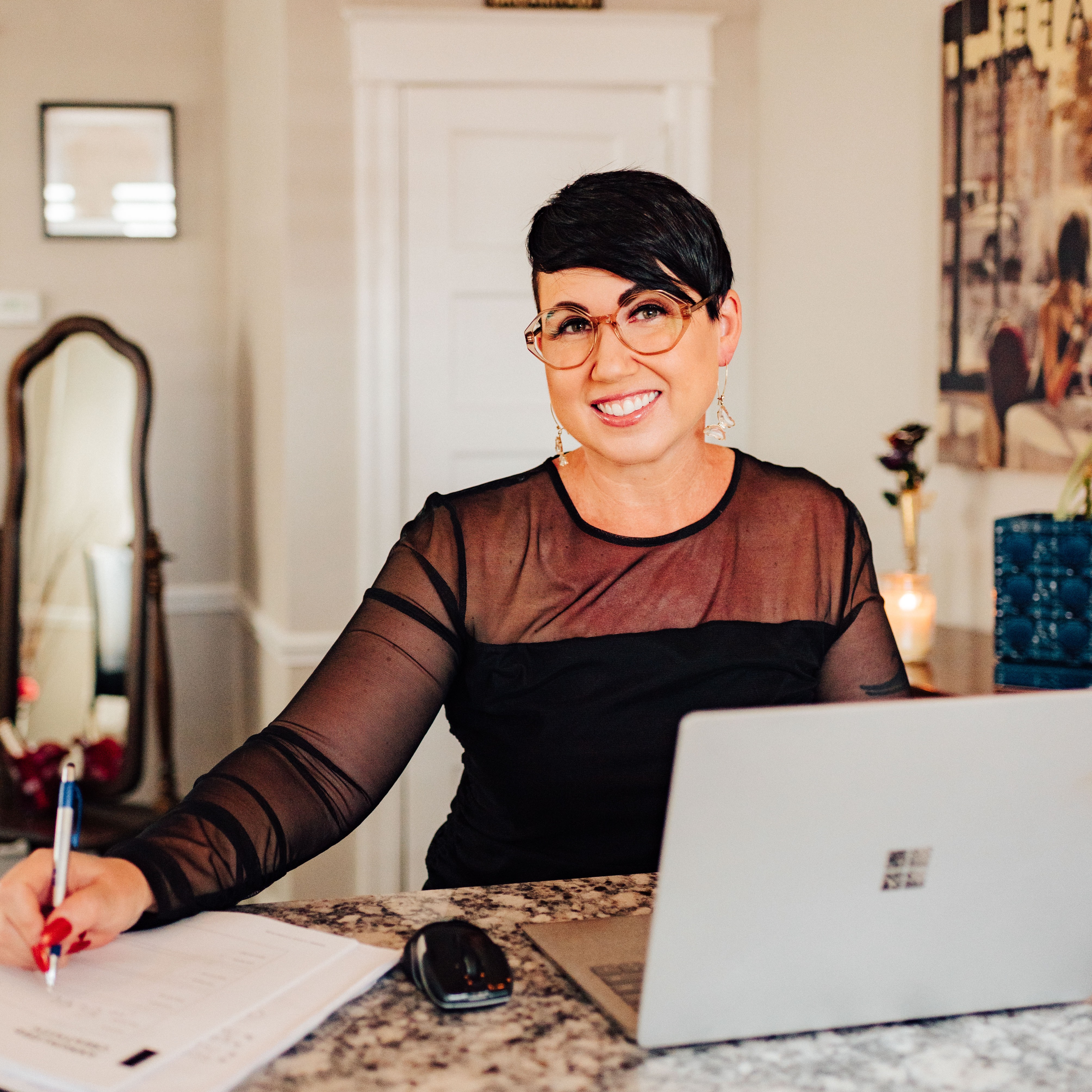 Jaimee Brosko-Smith
Real Estate Salesperson
Specialties
Buyer's Agent, Listing Agent, Relocation, Consulting
Education
Leadership Development Course through Suburban West Pursuing Real Estate Broker's License

Delaware County Community College
Business Management
Client Testimonials
Scroll down more
★★★★★
"Jaimee was AMAZING to work with!! Working with her felt like we knew her years. She helped us every step of the way and was always so responsive no matter when we reached out. The process was very smooth and we couldn't have been any luckier. We are so happy we had a chance to work with her while selling our first home"

★★★★★
"Jaimee was wonderful and very patient during the viewing and selection process. She is very knowledgeable about the area and it's ins and outs. She assisted me with gathering the appropriate documents to satisfy the requirements the township grant.I would recommend her to anyone looking to purchase their home in the future. "

★★★★★
"She was on top of things from day one. Eventually selling a can be stressful, she made the selling process as smooth as possible. I didn't have one doubt that she wouldn't follow though on the process of selling my . "

★★★★★
"We had a fantastic experience with Jaimee as we searched our first home! From our initial consultation through settlement, Jaimee was always available us, prompt with meetings, and knowledgable about all the different areas and questions we had. Jaimee's personality and attitude are always professional, but she is caring, humorous, and personable. We highly recommend recommend Jaimee to all future buyers! "

★★★★★
"Jaimee helped us develop and marketing plan and set a realistic price. We had over a dozen offers and a agreement within a month, and closed on are target date - we had already bought the new home. She is the greatest! "

​★★★★★

"There is so much to be said about our AMAZING realtor, Jaimee Smith.  She has to be the most kind, understanding, knowledgeable and most importantly, PATIENT realtor (and person) in the business.  We had quite the ride with selling our home in a wonderful seller's market.  Jaimee guided us by making recommendations of renovations, de-cluttering, and de-personalization, which led to us getting multiple offers all above our asking price.  She KNOWS this market; she KNOWS what works and she KNOWS what doesn't work. She was also able to negotiate a rent-back with our buyers to give us some time to find our forever home.  She knows what we needed and stopped at nothing to get it for us.

The search for our home in this very crazy market was full of ups and downs.  Jaimee was there, at the helm, guiding us, dropping everything to get us into houses as soon as they hit the market.  In times when we were feeling defeated and stressed about not finding what we needed, she was always positive, encouraging us to not give up hope and to keep plugging away.  We kept following and trusting Jaimee and the process, and eventually found the house that was meant for us.  Jaimee worked tirelessly to help us draft a very competitive offer, used her networking skills with the seller's agent and got our offer accepted!  

If you are in the market to sell or buy real estate, you will not get a better representative than Jaimee, I will recommend her to everyone I know. "






About Jaimee
Jaimee Brosko-Smith has been in the real estate business over 15 years helping sellers and buyers achieve their real estate goals. She had an amazing experience with her own agent when purchasing her home and thus began her calling to real estate. Despite being a successful account executive with a wireless company, she needed to do something more fulfilling. Jaimee wanted to truly help change peoples' lives. Jaimee started by specializing in assisting first time buyers and local sellers. Jaimee continued to grow her business by staying in close contact with her past clients and being active in the communities she serves. She has been rated a top agent consistently in sales and has also rated over 99% every year in customer satisfaction and takes pride in her awesome reviews from past clients on sites such as Realtor.com and Zillow. Jaimee works honestly and with integrity to meet her clients' needs and to make sure they are completely satisfied with the service received. Despite all of her success, Jaime realized that she could not do this on her own and needed a team. Jaime began by recruiting wonderful like minded team members. In the fall of 2019 she combined talents with Shannon Diiorio. Jaimee and Shannon co-founded Next Level Living under COMPASS RE and opened a satellite office in Media. As their team continues to grow so does their ability to more effectively serve their clients. If you are thinking of buying or selling consider contacting Jaimee Brosko-Smith today.
Jaimee Brosko-Smith's Listings
Listed By Compass
Pending
VIRTUAL TOUR
Listed By Compass
Active Under Contract