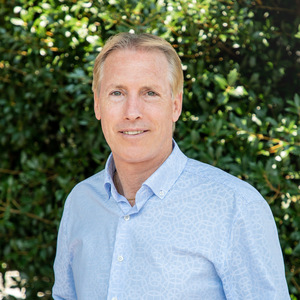 James Saladino
Licensed Real Estate Salesperson | Licensed as James V Saladino
Experience
Awards
Douglas Elliman Chairman's Circle Gold award for 2006, 2009,2011,2014, 2015, 2016
President's Circle Award for 2007, 2008, 2012, 2013
Top 25 Producers 2010
Top 5 in Transactions in 2014
Social Media
Client Testimonials
"
When we decided to sell our Quogue home, friends recommended Elaine and Jim. Their recommendation was based on their personal experience, and were they ever right. We had ambitious ideas about price and Elaine and Jim actually suggested we go higher. Somehow, within a week they received an offer well above what we had originally hoped for. The sale went through as smooth as silk. Jim knew all the local regulations (we had no idea how many there are) and he personally got involved with things like pool alarms, fencing, access and egress to a finished basement, etc. This was our 5th home in the Hamptons but we've never had as much hands on help in buying or selling a home. We'd recommend them to anyone, anytime.
"
- Larry and Phyllis Levinson
"
It was out pleasure working with Jim Saladino as our agent when selling our Quogue home. We aggressively marketed my home and kept us informed and up to date every step of the way. Jim had really good knowledge of Quogue regulations that are necessary to close a sale. Jim went the extra mile to take care of pool alarms and self-closing gates etc. This relived us of the burden of getting it done by ourselves. We would definitely recommend Jim Saladino as a relator.
"
- Carol and Len Fagen
"
It was truly a pleasure to have Elaine and Jim as my agent in selling my Quogue home. They aggressively marketed my home and kept me informed during the process. They had good insight on handling compliance with Quogue Village regulations, which made closing a breeze. Jim installed pool alarms and self-closing fences so I didn't have to worry about getting it done. They cared for my home and went the extra mile, which is why I would recommend them to anyone!
"
- Another Happy Seller
"
I was referred to Jim and Elaine when I was looking to buy a house in West Hampton. Prior to meeting them, they spent a lot of time finding out what I was looking for so that I didn't have to waste a lot of time. They are very knowledgeable of the area and made the process very easy for me. They give you there honest opinion and really just want you to find the perfect home. You can tell they love what they do. A few weeks prior to me closing on the house, they were able to find me a tenant to rent my house for the entire summer at a great price. The house needed a little TLC and they referred me a few contractors they had worked with and they made sure the price was fair for the work. They even managed the entire process for me as I wasn't able to get to the Hampton's often during that period. They really treated my house like it was there's. No wonder there motto is "Let the strength of two work for you". Everything turned out great and I definitely couldn't have done it without them. I am using them again to rent my house next summer.
"
- Eric Schultz
"
Elaine and Jim Saladino sold our Quogue house a few years ago. It was a quick sale for a good price. They were a pleasure to work with. Just recently they rented our East Quogue condo. I can't say enough good things about them. They are helpful, knowledgeable, efficient, courteous, hardworking, and honest. They go above and beyond in all areas. They have a talent of matching up the right person with your home. With Elaine and Jim, you do not have to worry, you're in good hands. They are great communicators and have a great sense of humor. They are the best!!!
"
- George and Alanna Webber
About James
It's hard to imagine anyone better qualified than James Saladino when it comes to selling premium lifestyle homes throughout the Hamptons, whether they be luxury residences, investment properties or yearly and seasonal rentals. His unwavering integrity and exceptional local market knowledge have made him one of the most trusted agents in the area with an outstanding history of top sales records, as well as a genuine ability to help people succeed.
James is a proven performer who leads by example when it comes to marketing and innovation. Since starting his career in real estate more than 18 years ago, he has brought a refreshingly honest style to the industry and combines this with a friendly nature and personal attention to detail. Over the years he has received many awards for his outstanding service and enjoys a high level of repeat and referral business due to the trust and confidence he inspires in his clients.


James Saladino's Listings