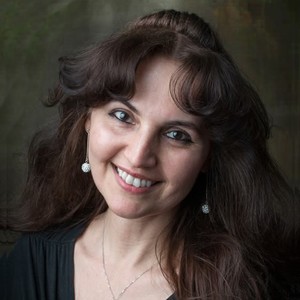 Jana Stuchlikova
Luxury Property Specialist | DRE# 01948561 | The Richmond Team
About Jana
Jana, originally from the Czech Republic, has been a Marin County resident for almost 20 years.
With her background in engineering and design, she was privileged to have worked in Germany as a 3D designer/modeler on such exceptional projects as Bugatti Veyron, Bentley Continental, or Volkswagen New Beetle.
During that time she fell in love with real estate and was buying and selling real estate for her own portfolio.
As a member of The Richmond Team, Jana loves helping buyers find their dream homes and sellers achieving quick sales at the highest possible price. Her background makes her uniquely equipped to work with international clients.
Jana always puts her clients' needs first and goes the extra mile to support them. Her attention to detail, due diligence, and clear communication together with deep knowledge of the local markets, analytical skills, and creative problem solving give Jana's clients huge leverage in every transaction.
Jana's son attended local public schools, so she is very knowledgeable about schools, family & sports events, as well as entertainment & recreational activities throughout Marin County.

Languages: Fluent in English, German, Czech. Working knowledge of Russian.
Designations & Certifications:
ePro – this certification program helps leverage the power of technology and master the advanced digital marketing techniques of today.
Green Designation – specialized training – NAR's Green Designation qualifies to provide clients with real green knowledge.
ADU Certification - Accessory Dwelling Units certification equips with in-depth knowledge about ADUs to help home buyers and sellers make educated decisions.
                                        

  
Member of National Association of Realtors
Member of California Association of Realtors
Member of Marin Association of Realtors
What Happy Clients Say:
"An invaluable resource from house-hunting to the closing details, we were so lucky to find Jana!
Strange to say, we began somewhat skeptical of the need for a buyer's agent at all. Through Jana, we learned not only how important it is to be represented, but how big a difference the choice of agent can make.
She only suggested homes that matched our specific criteria, was available night and day, helped us through a tough negotiation, and kept track of all the fine details through close.
You'll be very fortunate to work with this consummate professional."
Cary & Joe
"I felt compelled to write this recommendation about Jana Stuchlikova who works from the Compass downtown Mill Valley office.
Jana has been my agent for the past few months as we looked at all of the available properties in Marin County which suited my needs.
I must say, that this has been one of the most satisfying realtor relationships that I have ever experienced.
Jana never waisted a moment of my time, she listened to my needs and my wishes for the ideal home, and only showed me properties that were suitable, as a matter of fact, most of the homes we looked at exceeded my expectations.
We put an offer in on one home, but as was expected, it went over my budget with multiple offers. It felt like people were really desperate to get into a home in Marin County at any cost.
Jana was able to help me streamline my most recent offer to meet market demands and to be really competitive and attractive to the seller. We were successful, in one of the toughest markets I have ever experienced, and I got the home I wanted most.
I can not speak highly enough about her skills as an agent, she is truly amazing. I also found her to be honest and with impeccable integrity.
I cannot recommend her highly enough.
Sincerely,"
David
"Jana,
I'm writing to let you know how much I appreciate having had the good fortune to have you as my realtor. Without your patience and professional approach to the search, I wouldn't be moving into my new home. The property that you found for me couldn't be better. After listening attentively to my specific needs, and assessing the market inventory, you were able to guide me to the perfect place.
I was very impressed with your tenacity. After being told by both the seller's agent and the lender that the property wasn't approved for a VA loan, you kept digging through all available information and found that it was in fact approved. Your diligence saved me thousands of dollars, both in direct costs (i.e. mortgage rates, loan origination fees, etc) and preserved my working capital. That you never gave up on the deal or me is impressive in itself.
I know there are so many parameters to consider in a real estate search from having been a licensed agent in another state in years past. I have worked with many realtors in a plethora of situations, as a buyer, seller, and as an agent myself, so I'm in a unique position to know an outstanding agent when I meet one.
You went above and beyond all reasonable expectations to see that my needs were met, and you were so attentive and caring every step of the way. I was appreciative of all the time you gave to my search. You never gave up until you found the perfect fit. I genuinely feel that this property wouldn't be mine today had I not had you working so hard for me.
Please know that I will always seek you out in the future for any real estate needs I may have.
If you are ever in need of a recommendation, please feel free to refer any potential client to me. I would be pleased to explain exactly how, with patience and with the utmost skill, you made my real estate purchase happen. Be assured that I will be recommending you to anyone in need of a real estate professional." 
 James Allen R.
"Dear Jana,
Thank you for all the support and patience you gave us in our home search.
Moving to Mill Valley took some adjustment for us – and I know we weren't the easiest clients! Your perseverance, guidance and positivity made it so much easier!
Thank you for always responding to our questions, making yourself available to show us homes even before they hit the market and making our transaction (finally!) so easy.
You have a deep knowledge of all the Mill Valley neighborhoods and were so insightful as to what we might like or not like about each one.
We're so happy you stuck with us and helped us find our home!
We wish you all the best and hope to stay in touch!
With love and gratitude"
Sharon & John