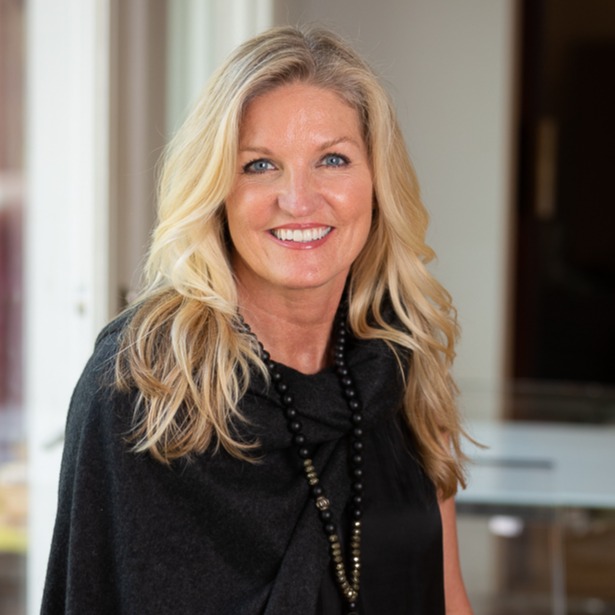 Jennifer Braun
Associate Broker
Social Media
Specialties
Buyer's Agent, Listing Agent, Relocation
Accredited Buyer's Representative®
Seniors Real Estate Specialist®
Accredited Staging Partner®
Certified Residential Specialist
Client Testimonials
Scroll down for more
★★★★★
"Jennifer assisted us in both selling and buying our homes. She exhibits the upmost expertise in her chosen field. She is professional beyond measure. Jennifer is a pleasant, kind and a friendly individual , who was incredibly supportive and encouraging during what can be a very stressful life event. She was invested in helping meet our needs and always took the time to listen and advocate on our behalf. Jennifer always had our best interest in mind. She was forthright and honest, as well as patient and flexible. I highly recommend Jennifer to anyone who is in the process of buying or selling a home."

★★★★★
"Jennifer is not only professional, but courteous and kind. She calmed me down when the first buyer backed out. She enlightened me by telling me this happens a lot. She was with me all the way. Could not have had a better rep. During settlement she informed me of everything that was going on. She really is knowledgeable in her craft. Even after the sale she contacted me to see if I was satisfied with everything, and of course I was. She did a terrific job and I have recommended her to other potential buyers."

★★★★★
"Jen is a phenomenal realtor. She told us what we needed to do to get our house ready to sell. She is not one to sit back, but is fully engaged and gets the job done. She staged it, put it on the market and sold it in one day. I would recommend her to anyone!"

★★★★★
"I cannot be happier with my home buying experience with Jennifer as her knowledge base of the area, diligence, and attention to detail made the process go smoothly. When the process seemed daunting, Jennifer was the eternal optimist and reassured me that everything would work out. From market analysis, contract negotiations, and doing literally whatever it took to get a deal done, Jennifer was outstanding in terms of her ability to make it happen. Maybe most importantly, I felt like family and I was her only client. I highly recommend her for your next real estate transaction. She is truly the BEST!" - Michael

★★★★★
"Jen was great! Very knowledgeable and helpful. She made herself very available whenever we needed to chat. In such a challenging market, she made it more bearable and made us feel confident. I would definitely highly suggest Jen!"

★★★★★
"We cannot say enough good things about Jen! She helped us find and buy our first home this year and we couldn't be happier. I was picky and my husband was hasty during the process -- so we were not an easy couple to balance, yet she managed! She was extremely patient and helpful. We felt her experience and insight into the marketplace gave us a real step up, in an otherwise intimidating environment. Jen comes highly recommended with our greatest seal of approval."

★★★★★
"Jen was such a pleasure to work with. Her consistent encouragement and communication with us during the process of buying our new home and listing and selling our current home was outstanding. Her attention to detail and market awareness had us positioned well to sell our house in a relatively short amount of time. I felt reassured that Jen always had our best interests in mind and steered us expertly toward the end result - a wonderful new home!"

★★★★★
"We felt very lucky to know Jennifer Braun on purchasing our home. She was a professional and knowledgeable agent. She narrowed down the lists with our criteria provided immediately so that we didn't have to view more unnecessary houses. Once we identified a property, she tried her best to view the property as soon as she can. As coming down to the final offer, she also gave very specific value range so that we didn't have to bid a really ridiculous high price."

★★★★★
"As a first time home buyer, Jennifer was a tremendous help from beginning to end. She made the process an enjoyable and smooth process. She was always available to answer questions, show homes, etc. It was a pleasure working with Jennifer and would highly recommend her to a first time home buyer, or anyone else for that matter!"


About Jennifer
Jennifer Braun, entering her 28th year as a renowned real estate agent, and resident of Chester County, has unmatched knowledge of the community and its surrounding areas. Encapsulating the qualities of a natural connector, Jennifer's superb ability for guiding clients to their dream homes has qualified her as one of the highest acclaimed agents in Chester County.

Jen's clients continually boast of her first-class professionalism, unrivaled work ethic, and
renowned integrity. With 30+ years of wholehearted experience to her craft in the customer
service industry, Jennifer is unequivocally the number one choice for clients who are interested in relocating to luxurious Chester County, New Jersey, or other surrounding areas from the city, and vice versa. Jennifer's illustrious professional career in customer service began right out of high school as a successful travel agent. Jen then quickly realized her outstanding ability to effectively navigate and attend to her clients different wants, needs, and personalities. 
With this highly sought after skill set, she pivoted her career to the airline industry where she worked for US Airways for 20 years. In 1994, Jen obtained her real estate salesperson license and quickly jump started her career in real estate part time, then later in 2004 shifted to full time. She then masterfully attained her broker's associate license in 2014. 

Jennifer chose to pursue her passion in real estate because of her love and drive to assist her
beloved clients in visualizing how they can make a house their own unique home. She enjoys
helping people in capturing the American dream of building wealth through owning a home.
Jen's devoted mission to treat every client as if they are her only client is the true cornerstone of her business, as she consistently goes above and beyond the normal realm of real estate for her clients. Her biggest strength is connecting with her buyers and sellers on a personal level to seamlessly deliver their wants and needs in a home, and ensure the process moves stress-free.

Away from the busy life of real estate, Jennifer enjoys getting active by doing Yoga classes and going for walks in Valley Forge Park with her dog. Jen also loves to travel and spend quality time with her two children. Jenn proudly volunteers at the Habitat for Humanity in Chester County and is involved with the HeadStrong Foundation and the Sandy Rollman Ovarian Cancer Foundation.
Jennifer Braun's Listings