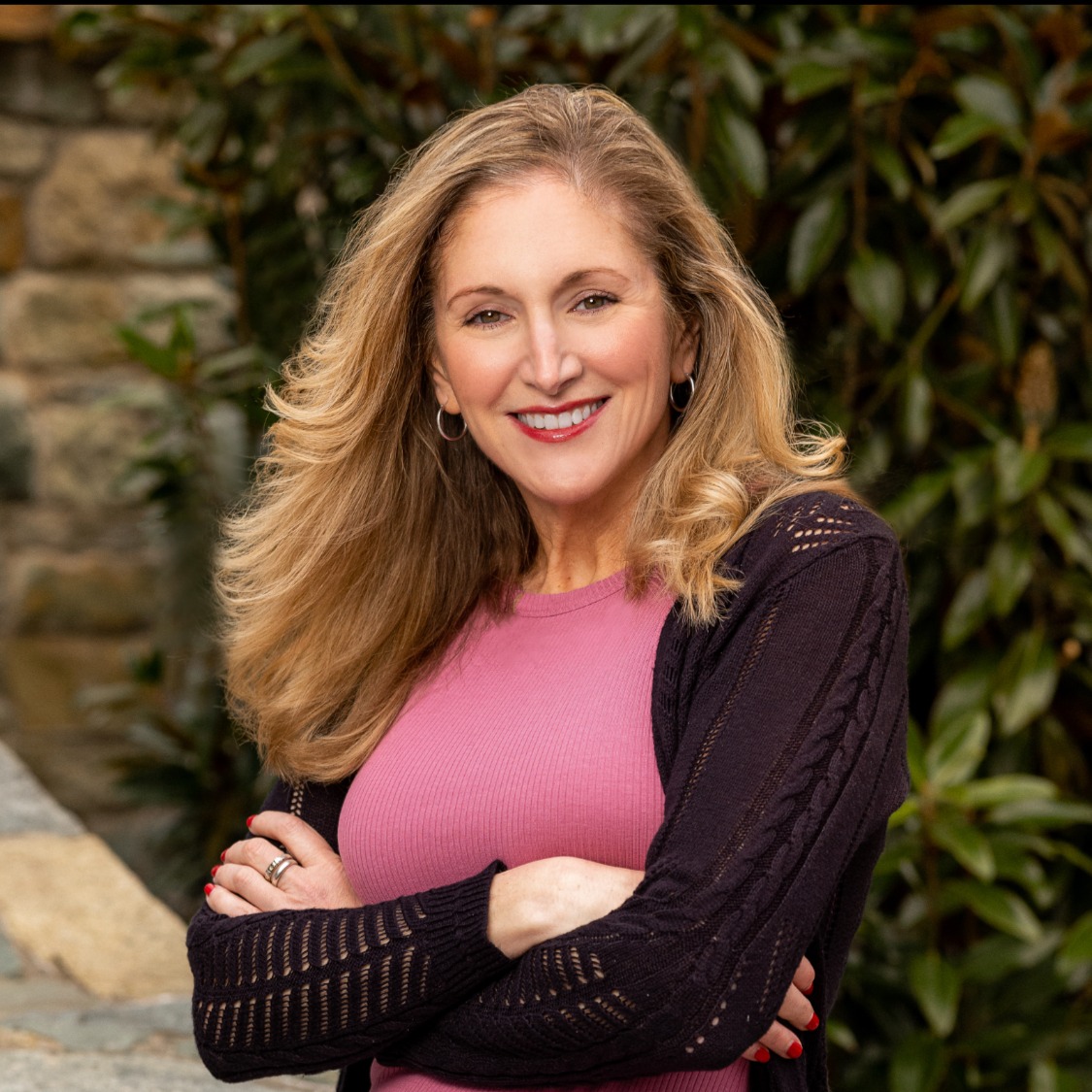 Jennifer Knoll
Executive Vice President
Awards
Compass #1 Agent
Real Trends #1 Individual Agent at Compass in Washington DC

Washingtonian Best Agent/Top Producer 2015, 2016, 2017, 2018, 2019, 2020, 2021, 2022

Bethesda Magazine "Best Agent" 2019, 2020, 2021, 2022

Top Agent Compass 2018, 2019, 2020, 2021

#1 Individual Agent Prior Chevy Chase Brokerage 2015, 2016, 2017, 2018

Washington City Paper's Readers Poll "Best Agent" 2015 and 2017.


Specialties
Licensed in DC, MD, and VA

Languages: English and Hebrew
Education
1988-1991 BA in Political Science / Sociology @ University of Michigan

1992-1995 MA/MBA in Political Science/Masters in Business @ Tel Aviv University
Charity
Capital Area Food Bank
Vote Riders
Anti-Defamation League
NARAL
Wildlife Conservation Network
Southern Poverty Law Center
The Sierra Club Foundation
I AM ALS
Client Testimonials
Scroll down for more
★★★★★
I would just never, ever use anyone else in the DC area. At this point, I trust her implicitly. The best.
- Ian, Kalorama

★★★★★
I could not be happier with Jennifer's assistance with the sale of my house. Literally from start to finish, she was always there for me with our incredibly helpful and prompt advice! Jennifer's insights and comprehensive understanding of the DC real estate market, along with her constellation of highly skilled contractors, were invaluable. She sold my home for hundreds of thousands more than I expected.
- Bruce, Chevy Chase

★★★★★
We first met Jennifer Knoll in connection with three real estate transactions: our purchase of a large co-op apartment, the sale of my deceased mother-in-law's home, and the renovation and sale of our home of 43 years. Jennifer is fabulous - hardworking, kind, and extremely savvy. From the beginning she said that by investing in a renovation of our family home, we would realize a greater profit. After unsuccessfully trying to sell without making changes, we eventually followed Jennifer's sound advice, and, as she predicted, we more than recovered the substantial investment we made to renovate. Jennifer made renovating easy --- she did virtually all the decision-making and arranging for the renovations. She also steered us to a no-hassle loan from Compass Concierge that we used to help fund the renovations and that was paid off at the closing. Jennifer has our highest recommendation as a realtor. Having gotten to know her after working closely with her on these three real estate transactions, we also consider her a good friend.
- NW, DC

★★★★★
This is the second house that I've purchased with Jennifer and as always, I was really happy with her experience, level of professionalism and ability to get the job done. She really helped us negotiate a great deal on our ideal home and we're very happy in it. Jennifer is a really nice person but can negotiate like a pro, which is super helpful. She is also very up to date on all of the ever-changing rules and regulations of house buying. Overall, I highly recommend her! - Laurent Rabert

★★★★★
Jennifer was great to deal with when I purchased my condo. She took the time to explain the home-buying process, did an excellent job negotiating on my behalf, and was extremely pleasant to deal with. She really seems to enjoy finding clients homes that make them happy. - kmstimm

★★★★★
Jennifer helped me find the perfect house for me and my family! She was incredibly knowledgeable, honest, and helpful during our looking and buying process. We were brand new to the area and she was patient with us while we narrowed down neighborhoods we were interested in.She was very generous with her time and made herself available to us. She even had great recommendations on everything from restaurants to dry cleaners- all very helpful to us since we knew nothing about DC when we arrived. You may think, sure she sounds nice, but what kind of a deal did she get? Well, Jennifer also negotiated a terrific deal for us! We could not be happier with our home or our experience with Jennifer. We highly recommend Jennifer!!!!
- Shauna Lynne

★★★★★
We would absolutely recommend Jennifer Knoll to anyone looking for a real estate agent in the DC area. After a couple of years, on and off, with four different local agents, we finally found Jennifer. She sold our "unusual" DC condo in the Cleveland Park area in a few months. She is very personable, knowledgable, reliable, agreeable, etc., etc., etc. We have bought and sold real estate in a number of areas around the country, and Jennifer is absolutely the very best realtor we have ever worked with.
- Ann and Jim Pedone

★★★★★
Jennifer is the best real estate agent I have ever worked with. She has excellent knowledge about the area I was looking to buy a home in, she is extremely personable, and has many good recommendations for , repair men, and home inspectors. The most impressive thing about Jennifer is that during my closing, which took about 3 hours, she helped us negotiate a new price due to an undefined property line and never appeared to be inconvenienced with the extra long closing. I can not say that about the seller's agent who continously texted during the closing and made it more than apparent that she needed to leave. When its time to sell my home I fully intend upon calling Jennifer. - Susita79

★★★★★
Jennifer was great to work with. It was my first time buying a home, and Jennifer was fantastic. She was very responsive, walked me through the process; helped me develop the type of questions that I needed to ask with regards to my mortgage and home inspection; and always worked around my timetable. Ultimately, what I expected to be an anxious and time-consuming process ended up being painfree and enjoyable. She was also very knowledgeable about the neighborhoods I was interested in, and really took the time to understand my priorities and help find homes that met them. I will definitely use her again, and have already recommended her to several friends.

★★★★★
Jenifer listed and sold my house after making thoughtful and simple suggestions for how to improve its appeal. She created a stunning sales package and found the perfect buyer for the home. Her approach is about finding the right match and being diligent and purposeful with her strategy to make that happen. - jkel101

★★★★★
Jennifer was always highly knowledgeable and engaging in my pursuit of the purchase of my first home in DC. She understood that I was looking for a way to take full advantage of DC's urban environment and the DC Metrorail and Metrobus options, while being near some of the most convenient aspects of daily life. I now live in a condo across the street from a grocery store, a few minutes walk from the metro, and which constitutes a virtual "walker's paradise" to WalkScore.com. I love it, and I love what Jennifer was able to do to help me. In addition, she has been a helpful hand in all aspects of my home ownership since then! - eladsh

★★★★★
Jennifer Knoll was terrific to work with and we would not hesitate to use her again! She understood our needs and worked very hard to find the right place for our family to buy. She was also very aggressive in selling our Coop, managing to sell it in a very tough market. Another bonus to working with Jennifer was her knowldge about related issues - such as issues related to home maintenance, renovation costs, etc - that were all new to 1st time home buyers like us.
- Robin Wiener

★★★★★
Jennifer helped my husband and I sell our house. This was our first time selling and she was extremely helpful. Everything from her knowledge of the market to staging our home helped make this a very easy process. She was excellent at negotiating and we were able to sell our house before there was even an open house and we sold for above the asking price. If you are looking to buy or sell, I highly recommend using Jennifer. She is easy to work with, knowledgeable, and professional. - ellebo

★★★★★
I highly recommend Jennifer. She is extremely knowledgeable about all the absolutely essential things when it comes to assisting in the home buying process but also incredibly knowledgeable about so much more, like what might be causing an odor in a shower and how to eliminate the problem. She's smart and not the least bit pushy. I felt she was so sincere in her desire to get us into the home that was right for us, no matter how long that took. I've recommended her to several friends and would think of calling no one else if I were to make another purchase or sell our current home. - ruthtrombka
About Jennifer
Compass Executive Vice President Jennifer Knoll has been a leading, highly respected real estate agent in Washington for seventeen years. Known as smart, hardworking and loyal, she patiently guides clients through each step of the process, specializing in upper-bracket homes in Northwest Washington, Capitol Hill, Chevy Chase, Bethesda and other close-in suburbs. With notable industry knowledge and neighborhood expertise honed over 20 years living in the region, Jennifer works with buyers, sellers, and investors at every skill level in the DMV.
In addition to being recognized by Real Trends as the #1 individual agent at Compass in Washington DC, she is awarded by Washingtonian as a Very Best Agent and Top Producer every year. Jennifer was voted 2015 and 2017 Best Agent in the city in the Washington City Paper's readers' poll and is recognized annually as a top producer by Bethesda Magazine. Her personal sales in 2021 exceeded 60 million. She never hands clients off to assistants or junior agents.
Prior to her successful career in real estate, Jennifer worked as a journalist covering news and politics from Washington, D.C. to Tel Aviv, Israel. Jennifer resides in Northwest Washington with her three children. She is an annual school sponsor of the public schools in her area and supports the theatre program at Wilson High School. Jennifer proudly donates a portion of each sale to organizations supporting the environment, civil rights, and women's rights.
Jennifer Knoll's Listings