Social Media
Revenue
$50M+ Team Sales Volume in 2021
Awards
Homesnap Top Agent Award "Fastest Growing Agent" 2021
REAL Trends America's Best Real Estate Professionals 
Specialties
Staging & Listing Preparation
First-time Homebuyers
City to Suburbs
Certified Social Marketing Expert
Nationwide Referral Network
Co-Operatives & Condos
Northern Westchester
Education
New York State License # 10401338544
Connecticut State License # RES.0821827 
Accredited Buyer's Representative 
Why work with an Accredited Buyer's Representative?
"When you look for an ABR before you look for a home, you'll be served, not sold. Your interests become their interests, and you'll be working with someone who has gone the extra mile by completing specialized training in delivering the best in buyer representation services. Plus, a REALTOR who has an ABR designation also has an established track record, with proven experience in representing the concerns of homebuyers." 
Charity
Director of Housing & Community Outreach
Working for Parents, Inc. 
A 501c3 organization whose mission is to bring energy and strength to parents by responding to the economic, societal, and structural issues that are affecting their daily lives. 
About Jessica
Jessica Broomhead is the Real Estate Agent to Choreograph Your Next Move! Once a professional dancer who performed on stages all over the world, she stands out in the industry with an honest approach focused on her favorite 4 C's - Commitment, Collaboration, Communication, and Creativity. With an enthusiastic smile and a modern, innovative outlook, her priority is to build a genuine relationship with her clients & ease what is often one of the most stressful times in a person's life.
Jessica herself made the move from Riverdale, NY to North Salem and understands how daunting (yet rewarding!) the transition from city to suburbs can be. Much like a matchmaker, she will listen to all your concerns, needs, and goals to assist you in discovering the town or village that is the perfect fit for your family. Her joy and full-time passion is helping others find their place in the world, and she is genuinely thrilled every single time she has the opportunity to welcome new neighbors to Westchester or Fairfield County!
A true go-getter, Jessica won't quit until she has delivered on her clients' needs. Before, during, and after the transaction, Jessica is always readily available and she strives to be the ultimate home and lifestyle advisor. She takes her time to make sure every client fully understands the process, has a pleasant, streamlined experience, and moves onto their next phase of life with the information and support they need such as local recommendations or home renovation contractors. She also prioritizes working with cutting-edge digital tools to make her clients' life easier - helping them sell their home quickly for the highest possible price or being certain her buyers are the first in line to view a hot new listing. Jessica is licensed in both New York and Connecticut, allowing her to seamlessly serve clients who may be curious about what both markets have to offer. 
Jessica is a lover of unique homes and a self-proclaimed "A-Frame Addict". In her free time, you can find her & her husband Mark fixing up the North Salem A-Frame home where they live with their 2 chi-weenies Lucy & Lilly. She loves exploring local restaurants, traveling, and making new friends on Instagram. Be sure to follow her @jessicasellsnewyork and send a DM to say hello!
★★★★★
"Exceptional Experience. Selling a home is overwhelming. It's easy to feel a range of emotions and pressure with many decisions (price, how much to invest in staging, the best time to sell, which improvements to make, marketing strategy, response to interest and offers, etc.). It's scary, exciting, happy, sad; it's all the things. You need the right person to lead you through. Jessica was that person for our family. Jessica is genuinely a joy to work with. Without her warm personality, poise, intelligence, creativity, vision, vast network of resources, expertise, creativity, and work ethic, we would not have achieved such a successful outcome. She was with us the entire way through, from the tough early decisions to keeping us on task with interactive lists and calendars. She was always a call or text away no matter the time of day, and we felt supported through the sale of our family home. With her partnership, we made our home look fantastic and command the best possible price. We worked with her on staging and home improvements (highly recommended and worth the investment), received multiple offers over ask, and sold our home at so much more than we ever dreamed we could! I would recommend her to anyone thinking about selling or looking to buy. She's going to be a lifelong resource for our friends and family!" - Ileana & Sam, Sellers
★★★★★
"If you're looking for a great agent, look no further! Jessica is wonderful! She has a very pleasant and contagiously positive attitude. We listed our home with Jessica and it had a pending offer within 10 days of our first meeting! Communication is at the heart of any relationship and Jessica was always available. She provided us with regular updates and we felt extremely comfortable that she would get the job done! And she did! We also enlisted Jessica's help with the search of our new home. She navigated us through this super competitive COVID housing market and helped us land our dream home. We couldn't be happier! We highly recommend Jessica! In fact, we already have!" - Kunal & Disha, Sellers and Buyers
★★★★★
"I had the pleasure of working with Jessica to sell my co-op. She was amazing throughout the process and incredibly supportive, even when the inevitable challenges of co-op deals came up. She educated me where I needed it, kept me informed of everything I needed to know, was always there to answer questions and pep talked me through the more difficult parts of the process. My particular sale was very challenging, but she got it done. She was a joy to work with and is a wonderful, genuine person to know, as well. I am so happy I chose her and I highly recommend her for anyone buying or selling." - Laura, Seller
★★★★★
"Jessica went above and beyond every expectation we had for a Real Estate Agent, I would highly recommend her to anyone and everyone! From the beginning of our search, she was incredibly professional and immediately understood what we were looking for. Even in a crazy market, she had a strong understanding of how to correctly approach every situation we ran into to get exactly what we were looking for. Ultimately she helped every step of the way to get us the perfect home and we couldn't be more thankful!"  - Erika & Grant, Buyers
★★★★★
"Jessica was an absolute dream to work with! She is caring, thoughtful and makes you feel like you are her only, and most important, client. The day we met her we instantly clicked, her positive and friendly attitude and trustworthiness proved for an easy decision to work with her. Her attention to detail and responsiveness was key as we stumbled through a very long and tricky process, and she helped to reassure us and offer her expertise all along the journey to ensure we were going to get the home of our dreams! She is very knowledgeable, especially in the co-op space, and made herself available to us 24/7 if we had any questions or needed anything! Highly recommend Jessica, she will not disappoint!" - Courtney & Lucas, Buyers

★★★★★
"Words alone cannot express how honored I feel to have had Jessica as my real estate agent. As a first time home buyer, it was a very scary but exciting process for me. With Jessica's deep knowledge of her field and insights, the journey was smooth, easy to understand, and joyful! She is very detailed and thorough. Her work ethic is impeccable! Think about it. You meet a stranger, a real estate agent, that will be helping you with a HUGE purchase and investment not only in property but in self. Hands down, Jessica is your go to person! She is thoughtful, attentive, funny, a great listener to all concerns and search criteria needs, and overall a wonderful agent. I am so happy that she was my go to person in this home buying adventure. I highly recommend her!" - Angela, Buyer
★★★★★
"Jessica was simply a delight to work with during the search for and purchase of my new home in New York. Her extensive knowledge of the current market, combined with her thorough understanding of the home buying process, were essential and were the reason I was able to buy a fabulous house, at a fair price, and to understand the process at every step of the way. I give Jessica my highest recommendation." - Nick, Buyer

★★★★★
"As a first time home buyer, I was intimidated by the whole process. I couldn't have asked for a better realtor to guide me through it than Jessica. She really listened to what I liked and didn't like about each place we saw, and she offered her guidance in a way that never felt like she was discounting what I saw or felt. My transaction was plagued by delays, and while I didn't always handle it well she was excellent at letting me vent and then getting me focused on what was important: why I picked the place I picked and how great it was going to be once I got in there. I'm recommending her to everyone I know that is looking to buy here in Westchester. Whether you have your dream home criteria already set or are starting from scratch, Jessica is the realtor for you." - Ben, Buyer
Spotlight
Best of the 'Burbs
A curated collection of all my favorite homes from Pelham to North Salem, and everywhere in between. Westchester lifestyle has a lot to offer and if you're not sure exactly where you want to live, it can be overwhelming! My job as your REALTOR® is to help you explore all of your options and find the perfect fit. How does a new listing earn a spot in my top faves? It might have great curb appeal or be newly renovated. A great unit in a Co-op or Condo building might offer an opportunity to invest for less than you'd pay in rent. Perhaps it's a historic home with unique charm, or it could be an affordable fixer-upper in a highly desirable neighborhood. If you're curious about what's on the market, what your budget can buy in different areas, or looking for this weekend's Open Houses to drive around and explore…watch this spot.
Spotlight
Jessica Broomhead is here to help you choreograph your next move!
"At age 4, Jessica Broomhead declared to her parents that she would one day become a professional dancer. By age 10, she was dancing upwards of 40 hours per week. In her early 20s, she had achieved her dreams, and was performing on professional stages all over the world. Today Broomhead is a North Salem-based real estate agent, helping people buy and sell homes. At first glance, those may seem likely wildly divergent careers, but for Broomhead they are complementary professions with no small overlap of core skills. Ensuring a positive experience for buyers and sellers is both the challenge and the core value for Broomhead, and where she draws on her previous experience in dance. "There's a lot that happens to make the magic of buying or selling a house occur," Broomhead explained. "Just like I saw in my performing career, which is why my tagline is 'choreograph your next move'. If it looks easy, that's great. But the reality is that a lot goes into it behind the scenes."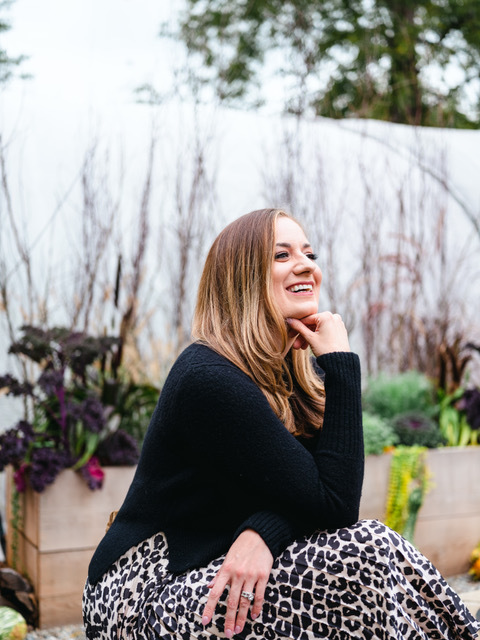 Jessica Broomhead's Listings
Listed By Compass
Pending
VIRTUAL TOUR
Listed By Compass
Pending
VIRTUAL TOUR