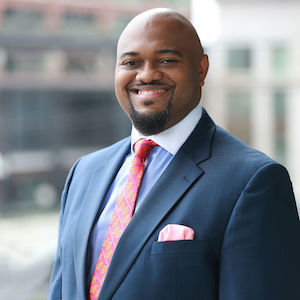 Specialties
Investment Properties, Listings
Education
BA Finance from Georgia State University
Client Testimonials
Scroll down for more
​ ★★★★★
"Mr. Elliot is extremely professional and very responsive. He is very open with sharing his knowledge and provides guidance on the best options for his clients. Joel also has a multitude of resources that has proved to be of great value to me."

★★★★★
"This was my first purchase for my new home, the process itself was very hectic and overwhelming, however Mr. Joel made me feel very comfortable during the entire process. I may have called and emailed him a thousand times screaming and crying all at the same time, so many of the emotions that I could think of came out, when I tell you he allowed me to do all of that and he let me calm down and he professionally assured me and advised me that everything was going to be ok and that he would assist me along the way!! That is what he did I am now a homeowner and he is still assisting with any questions or concerns that I may have! This company is the best and I would recommend anyone to work with Joel and his company, hands down the best experience ever! Thank you soo much for dealing with me a very emotional customer. I can't Thank you all enough!!!"

★★★★★
"This guy is so amazing! He was there with me through the process from beginning to end! Any time I had a question, concern, or inquiry he was always professional and courteous. I never had any issues or complaints. I recommend this guy if you want results. I'm satisfied and happy with the treatment and services I received."

★★★★★
"Joel is our go to person regarding all real estate issues, i.e. investing, selling, purchasing, flipping, repairs, maintenance etc. Joel sold our existin home and located our new one in a timely. This is the 3rd home we have purchased with Joe being our agent. He also sold a home to our nephew."

★★★★★
"Joel has sold three of my investment properties with the last one being sold in April, 2019. The third property was on the market for several months and I wasn't pressured into selling until the right price was met. It currently is a sellers market and with the assistance of Joel I was able to sell the home at an amazing price. If I had another home to sell I would use Joel again."

​
About Joel
Bolstered by a Broker's license and backed by over fifteen years of experience, Joel Elliott thrives on helping empower those around him. Whether purchasing your first home, upsizing, downsizing, or simply enhancing your investment portfolio, the Atlanta native brings the same laser sharp intuition and market-savvy skillset.

The bedrock of his business? A resolute passion for leaving clients in a better financial position than when he found them. Equal parts knowledgeable, connected, and detail oriented, Joel is an expert investor that's quick to connect the dots. A veteran agent who is abundantly aware of the power of real estate, he knows that buying and selling properties is the one vehicle that allows folks to consistently build their wealth and ultimately, change their lives for the better.

An Atlanta expert through and through, Joel is the ultimate asset. A multi-talented agent proficient in construction, only thing more impressive than the multitude of houses he's flipped is his reputation for assisting hundreds of clients build their real estate portfolios. Truth be told, Joel's successes aren't measured in sales volume. His wins are chalked up to happy clients with brighter futures. It's that simple.

Residing in McDonough with his wife – and co-founder of the Elliott Group – Kamisha, and their three kiddoes, the duo has forged a synergistic partnership founded on shared ideals. A family man at heart, Joel loves living in the land of opportunity where you can own a home, open a business, and still enjoy a healthy work/life balance. A die-hard Falcons fan, he loves bringing his family together for pre-game tailgating.