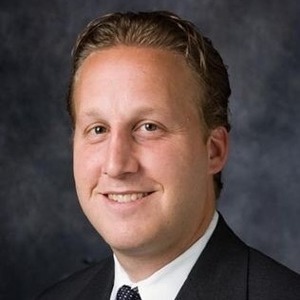 Social Media
Specialties
Realtor® licensed in DC, MD & VA

Investment Property, New Construction, Works With First Time Home Buyers, Rentals, Country Homes, Resale Residential, Historic Homes, Suburban Living, Condominiums, Eco-friendly Design, and Construction, Urban Living, Serving The Military, Single Homes and Townhomes, Luxury, Property Management
Education
University of Maryland - B.A., Psychology



About Jonathan
Jonathan grew up in suburban Maryland and attended the University of Maryland at College Park, where he received a Bachelor of Arts in Psychology. After graduation, he spent a year in London working and traveling throughout other parts of Europe.
While abroad, he experienced various cultures and met many fascinating people. Upon returning Jonathan worked for 5 years at Comcast SportsNet and learned how to successfully market products through advertising and internet tools. This allowed for a smooth transition into real estate, where he used both his people skills and his marketing experience to enhance his real estate career. The opportunity to meet so many interesting and fascinating people is what Jonathan enjoys most about working in the real estate profession.
When he's not meeting with clients or previewing homes, Jonathan and his wife are busy with their two young children.
Client Testimonials
Scroll down for more

★★★★★
" I had a great experience with Jon Karpa. He was extremely knowledgeable about the area and I felt good about the advice he gave me. He did not pressure me and was extremely patient. Overall, it was a great experience!" - Northwest DC Buyer

★★★★★
" Jon, we just wanted to express our sincere thanks for all of your help during our home-buying process. You helped us land the home of our dreams and we are truly grateful for the responsiveness and dedication you showed. Thanks again for everything." - Silver Spring Buyer

★★★★★
" Thank you so much for all of your help with my recent condo purchase. You brought tremendous value to the whole process." - Bethesda Buyer

★★★★★
" As novice homebuyers, we looked to Jon for advice, step by step guidance, and cheerleading when matters became pressured. You came through in every respect. His honesty, concern and calm were exemplary. In the end, we now own the retirement home of our dreams." - N. Bethesda Buyer


★★★★★


"

Jon is very professional and reassuring in such an unstable market. Kudos to him." - Bethesda Buyer

★★★★★


"

Jon knew the market very well and helped me price my condo to sell. I ended up getting a higher price than I was expecting. Great job, Jon!" - Northeast DC Seller

★★★★★


"

Jon Karpa was very helpful and patient with me through the process. He knew I had a timeline to adhere to and he was very good at keeping on pace." - Northwest DC Buyer

★★★★★


"

My first home-buying experience was a pleasure and I will use Jon Karpa again in the future." - Northwest DC Buyer

★★★★★


"

Selection and sale went very well. Jonathan Karpa was extraordinarily helpful and resourceful." - N. Bethesda Buyer

★★★★★


"

Jon, I just wanted to thank you for everything you've done for me. Honestly, I know it was a pain for you but you made my life so much easier. We will have to celebrate soon!" - Northwest DC Seller

★★★★★


"

Dear Jon, we just wanted to thank you for all of your hard work and effort in helping us with our home sale. You were very knowledgeable and easy to work with. We will pass on the referrals!" - Rockville Seller

★★★★★


"

Our agent Jonathan Karpa did an excellent job in helping us sell our condo." - Northwest DC Seller

★★★★★


"

Jon Karpa was an excellent agent...calm, knowledgeable, excellent negotiator and patient with all of our questions. He quickly responded to all inquiries." - Kensington Seller

★★★★★


"

Jonathan, thank you for all the hard work you put into selling our house and dealing with some challenging situations. Glad it all worked out in the end!" - N. Bethesda Seller

★★★★★


"

Jon made selling my home a true pleasure. He was very responsive and patient. I will certainly recommend him to my friends and ." - Northwest DC Seller

★★★★★


"

Thanks Jon! It was great to work with you as my real estate agent. Your interactions were professional and smooth and you were great to work with. ... you were always very helpful, responsive to questions, friendly and especially very knowledgeable..... will use you again when I sell my next home." - DC Seller

★★★★★


"

Jon, you are a talented agent, combining expertise, competence, and integrity with a personality that communicates collaboration.We benefitted from all the suggestions about what to paint, and how to show our house to advantage. We appreciated your direct answers, and never felt pushed to do anything we were not prepared to do. It really felt like we were a team. We especially appreciated your dedication to being sure we understood all our options. We felt like you were assertive on our behalf, but never overbearing.We hope all our neighbors will use your services when it is their time to sell their homes.- Silver Spring Sellers