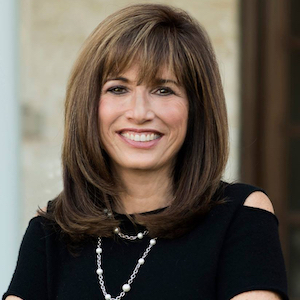 Judy Greenberg
Licensed Real Estate Broker
Social Media
Specialties
Buyer's agent, agent, Relocation, Foreclosure, Property Management, Relocation Specialist, Certified Negotiating Specialist®, Previews Property Specialist, Luxury Property Specialist®
Education
The University of Illinois -
B.B.A., Accounting
Masters Taxation

Charity
Chicago Agent magazine -
Best Agent Website
Chicago Agent Suburban Industry MVP
Client Testimonials
Scroll down for more
★★★★★
"Judy was fantastic. We were first time home buyers in peak COVID times. She quickly answered our many questions, her contacts across the industry were all great. ( Her contact at Chase helped us immensely). She knew the area well, made great recommendations and was always quick to respond. I dont anticipating moving anytime soon, but if we do....my wife and I will certainly be working with Judy again. Don't hesitate to work with her! "

★★★★★
"After trying to sell our house unsuccessfully with other realtors, Judy showed up the day after we contacted her. The very next day she was at our doorstep staging our home with the help of an interior designer. It was very impressive. Once the pictures were taken we immediately had showings and the house sold in 3 weeks! During this time Judy was in daily communication with us and was always ready with feedback from every showing. I highly recommend her for your realtor in this area."

★★★★★
"Judy is the best realtor we have ever worked with. We can say it from personal experience after having bought and sold 2 homes and 4 apartments over past 20 years We worked with many top real estate but Judy stands out Head and shoulders above the rest. We live overseas and needed to sell an apartment. Judy helped us organize renovations and remodeling, staging and showings. As a result we got the price we were happy with after only 1 day on the market. Judy then worked through a complex process of getting the deal closed. As a result we got the price we are very happy with and the buyers got an amazing apparently to live in"

★★★★★
"Judy is a straight shooter and was very candid from the start. For example, on her initial visit to our house, while we were interviewing realtors, she did not hold back on what changes she thought we needed to make to even put our house up for sale, such as getting new appliances. This could have backfired on her, as many people want to hear sunshine and rainbows. But we appreciated her directness. She did a great job staging our house to show it in it's best light, including loaning us many pictures and decorative pieces from her own collection. The photographer was a real pro and the pictures turned out excellent. We really believe the pictures were a great help in our house, including the photo, which had a twilight effect, and really caught the eye. There was a steady stream of showings, culminating in multiple offers on the same day, which led to a bidding war, every home seller's dream! When the bidding war started, she handled it like a virtuoso. We ended up selling for above asking. We could not have been happier with Judy's responsiveness and personal involvement in the process, not to mention the result!"

★★★★★
"I contacted Judy to list my home and started the process in Dec 2019. Since I live out of state, Judy helped me to assess the state of property and suggested some improvements will make the property place in the market. I have made the purchases and Judy took care of coordinating with the appliance delivery, carpet install and painting. She provided local contact of painter/cleaning service and they were excellent. All the required modifications were completed and property in 15 days and went under contract in 30 days. march property closed and all transactions complete. Judy has fast responsive communication over Phone/Email/Text, excellent knowledge about the process, and provide right assessment of the market, which helped me to make the right decision at the right time to execute a precision sale. I completed all this in 80 days start to finish living out of state and haven't met her once. In the future, if I have to engage her service, I will not hesitate to contact her. Thank You." - Siva

​​
About Judy
Judy is the consummate real estate - smart, savvy and so real. No matter what the request, she works with unbridled energy and enthusiasm to achieve her clients' real estate goals. Her energy is contagious and clients find it refreshing just to be around Judy's positive nature. She has a unique blend of skills, knowledge, professional relationships, and experiences that set her apart in the industry.
She has received deserved recognition throughout her successful career for her innovative approach and delivering outstanding results. Affable and efficient, Judy is known to be honest and direct. She is busy and she knows that her clients are busy too so she makes it a hallmark of her business to "tell it like she sees it" - even if it means losing a . As a result, she is a truly trusted advisor to her loyal clientele - always demonstrating determination, resourcefulness, and smarts
In addition to Judy's creative approach and her utilization of cutting edge technology, Judy brings to the table a C.P.A and strong financial background. analyzing both local and national real estate trends and specific tax ramifications of her client's transactions, Judy can position her clients' homes so they receive the maximum dollar value that the market can bear in the shortest time necessary on the market.
For buyers, Judy and her team use their extensive network to secure pre-market opportunities, receive constant inventory updates to find superior matches, utilize effective negotiation skills to get the best possible deal and provide full support to ensure transactions stay solid through closing.
You can find Judy and her team working in the North West Suburbs like Long Grove, Buffalo Grove, Lincolnshire, Vernon Hills, or in the Northern Suburbs such as Deerfield, Highland Park, Northbrook, Glencoe, Glenview. 

Judy routinely earns the respect and loyalty of her clients resulting in a steady stream of referrals and repeat customers.
Judy Greenberg's Listings