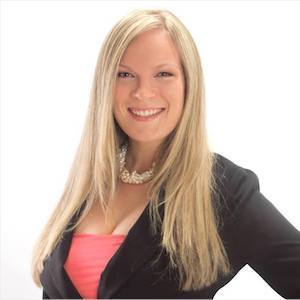 Katie Barreto
Real Estate Broker
Specialties
Luxury, Residential, Commercial, Investment Properties, Investor, First Time Home Buyers, Agent, Buyers Agent

Licenses Certifications: Harvard Manage Mentor


Education
Monmouth College
Bachelor of Arts, Communication

Coldwell Banker
License, Real Estate
Charity
The Cara Program
Angelwish.org
Client Testimonials
Scroll down for more
★★★★★
"We really enjoyed working with Katie! We couldn't have found our new house without her help support. She has a positive, fun personality was a pleasure to work with on our sometimes 6-8 hour house search days! She is very knowledgeable about the Chicago neighborhoods surrounding suburbs. When we would get discouraged with our search, she always offered us encouragement that we would find the right house for us. She was always available phone or email for our many questions through the whole house purchasing process. I would highly recommend Katie to anyone looking for a new place to live!"

★★★★★
"Working with Katie was a fantastic experience! After learning I had a day to find an apartment, she arranged for me to view a dozen places in a variety of neighborhoods. She thought of transportation food breaks, things I had not even considered. More importantly, her selection of apartments was thoughtful sensitive to my needs, she highlighted with great skill all that each neighborhood had to offer. short, she made a stressful overwhelming experience manageable, informative enjoyable. I love my apartment, I would recommend Katie Barreto to everyone."

★★★★★
"Katie was absolutely wonderful! She helped us solve a year long dilemma less than a week. We will forever be grateful to Katie for her hard work dedication to finding us the perfect home." - Kemeisha

★★★★★
"Katie did a great job! She was so helpful she made the experience of finding a home so great. We highly recommend Katie to anyone looking for a realtor." - Andres

★★★★★
"I worked with Katie in the past to rent a home and she was amazing, when it came time to purchase my home I couldn't think of anyone better than her and I really can't say enough good things about her. She is knowledgeable, approachable, personable, endlessly patient, and incredibly generous with her time (including mornings, evenings, and weekends over the course of a couple months). She answered every question and explained every step and every part of the process clearly and thoroughly. Buying a home in this market is challenging, but working with Kaite made it as painless and straightforward as possible. I hope I'm in my new home for a long time, but I we were to , I wouldn't hesitate to work with Katie again or give her anything but the highest recommendation."


​​
About Katie
Katie has been an amazing addition to the current brokerage. She has secured a plethora of listings from residential to commercial, small condos to mansions. Her success has put her in the Circle of Honors also the top twenty . Katie has also been the keynote speaker at several events for women getting into the workforce, mentors those looking to forward in their careers. We are thrilled to have her as part of our team.