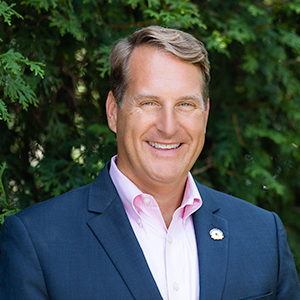 Ken Enochs
Real Estate Broker
Specialties
Buyer's Agent, Listing Agent, Relocation, Luxury Properties, Horse Properties, Homes, Condos, Townhomes, New Homes, New , -, Commercial
Education
University of California, Santa Barbara
B.A. in Environmental
B.A. in Geography
Client Testimonials
Scroll down for more
★★★★★
"I have worked with Ken both on the buying and selling side. A+ recommendation all around. Very knowledgable, attentive, and professional." - Jeffrey

★★★★★
"Ken was very patient and helpful with us throughout the entire process, and found us an amazing place that could not have suited our very specific needs any better! We were looking for a commercial property to start a food related business, and were hoping to find a new home for ourselves as well. Finding such a place is certainly not an easy task for any agent, and the fact that we are property virgins, definitely didn't make things any easier. Ken was more than up to the challenge of serving our needs, provided great contractor referrals, and found us an unbelievable place at a great price. Ken jumped through all the necessary hoops to get us where we needed to be, and for that I am truly thankful. I do have one complaint about Ken, and that is that he hasn't come by our bake shop to visit yet, because I sure would love to show him everything we've done to the place since we moved in ;) Our business is doing well, and we couldn't be more proud of how far we've come in the first year. Ken played a very key role in the beginning stages, a role he played extremely well. If anyone has any doubts about Ken, please call or email me and I'll be glad to set you straght!" - Steve

★★★★★
"Ken has been wonderful to work with. Knowledgable and always ready to help. " - Joanne

★★★★★
"I recently worked with Ken and could not have had a better experience. He was extremely knowledgable and experienced. After meeting with Ken, I had an offer accepted at the exact place I wanted within a week. I would not have gotten the place without someone as hardworking and fastpaced as Ken. I highly recommend Ken as a Realtor. He will do his best to make sure your happy, treat you professionally, and get you a great deal! Could not be happier, thanks Ken!"

★★★★★
"Ken is extremely experienced but maintains his sense of enthusiasm and hunger. I have worked with many agents in the past, but none have ever come close to his work ethic and organizational skills. Ken always gets the deal done quickly and accurately, while being laser focused on your specific needs and requirements. Ken has helped me to purchase my last 3 homes (2001 through 2011) and every deal has been well executed and smooth with no issues or glitches. I have worked with other agents in the past, but none come close to his skill set and execution ability."


​​
About Ken
Ken has held numerous leadership and sales roles throughout his real estate career. Ken started his real estate career at a Philadelphia based national relocation company. While there Ken was promoted to Vice President of Operations after demonstrating a strong work ethic coupled with acute attention to detail.

It was several years later that Ken decided to obtain his real estate license. He was first licensed in New Jersey and Pennsylvania in 1998. He quickly became a top sales associate and broker in his firm. After securing some larger accounts, Ken was promoted to Regional Vice President for the Delaware Valley Region. In 2004, he was promoted again to become the Managing Broker. After rebuilding the office, Ken ended up back in Wayne, PA as the Managing Broker after he merged two offices together. After 10 years, Ken decided to jump back into sales full time in 2008 with a new company. By the end of 2009, Ken was ranked within the top 5% of all of North America and the top 3% company-wide. In 2011, Ken opened his own brokerage based out of Berwyn, PA where he became the President/Broker.

Ken earned a B.A. in Environmental and a B.A. in Geography from the University of California, Santa Barbara, CA. in 1996, where he focused his studies on Urban and Development, GIS, and and Transportation Policies. Since becoming a Broker, Ken has earned his Short Sale/Foreclosure (SFR), Accredited Buyer Representative (ABR), and Green Designations. He is currently licensed in PA, NJ, MD.