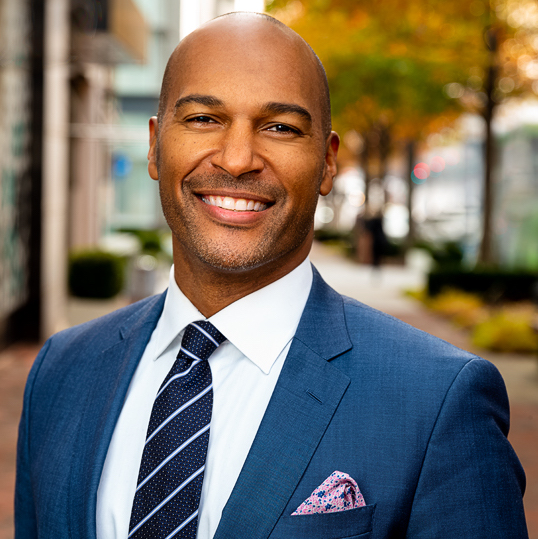 Kevin Friend
Senior Vice President
Specialties
Listing Agent, Buyer's Agent, Relocation, Real Estate Advisory 
Languages: English, Spanish
Realtor® licensed in DC, MD & VA
Education
Georgetown University - BA | University of Maryland - MBA
Client Testimonials
Scroll down for more
★★★★★
"I am writing to recommend Kevin Friend as an excellent real estate agent. Kevin has helped me to purchase six properties. As a professional real estate investor, I have worked with many different agents. I turn to Kevin because he finds the right properties and works effectively with the other parties to ensure the optimal contract is negotiated for his client and see the contract through to settlement. His understanding of the marketplace and diligence in finding properties that are both on and off the market is unparalleled."

★★★★★
"Kevin is an all-around exceptional agent. Being first-time home buyers, we needed someone who was willing to patiently and carefully walk us through the entire process. Kevin was with us when we first started looking earlier in the year and stayed with us as a resource after we took our 6-month break before hitting the market again. From meeting us in the evenings on weekends to keeping an eye on our newborn as we quickly walked a property - Kevin is a full-service agent who treated us like family. Buying a home is a stressful process and you want someone who is knowledgeable about the market and process, has the relationships to make the process easier and is dependable throughout."

★★★★★
"Every time we met with Kevin (and trust me it was a lot) he was always upbeat, positive and genuinely happy to be with us. He was phenomenally patient in showing us as many properties as we wanted at a time that was convenient for us. He was unfailingly patient and calming with me through every stress bump we encountered along the way. PS – His recommendation for a contractor was great"

★★★★★
"I contacted Kevin when I became interested in selling my previous home and in purchasing my dream home. I knew Kevin would work hard for me, ensure I was treated fairly, and would be attentive to my needs. He is by far the best agent I have ever worked with always accessible, has an uncanny ability to respond to questions and concerns, and can get you the information you need. Without Kevin, I am unsure I would be living in my dream home at this moment."

★★★★★
"I trusted Kevin Friend with the "Family Home" it went under contract in three days! His care and guidance was impeccable. Because of his calm supportive demeanor I'd recommend him to everyone I know."

★★★★★
"
"After two years of looking and working with Kevin I finally found the house of my dreams. I must say it was a pleasure working with him every step of the way. Kevin did not rush me to make a decision, he worked with me to ensure that the house I chose fit the specific requirements I was in the market for. Kevin is professional, patient, knowledgeable, and proactive. I can't thank Kevin enough for helping me secure my second home." CeeCee
"
★★★★★
"
Kevin helped our family find our dream home in the thick of the pandemic. He gave our family a personal touch of his expert level of customer service. Kevin also assisted with the sale of our prior home and worked with contractors to get the home ready for the market. Kevin also assisted with finding a title company and was there every step of the way to answer our questions. After working with Kevin, I would be hesitant to work with any other person when it comes to real estate. If you're in the DMV and looking for a white glove experience for buying or selling a home, Kevin Friend is your guy.
"
- Potomac Buyers/Sellers .
​​
About Kevin
Kevin Friend attended Georgetown University where he was a walk-on for the Division 1 Men's Basketball team. He received his MBA from the Smith School at University of Maryland. Realizing real estate was his true calling, Kevin left the management consulting world to combine his data-based decision making with his passion for helping people achieve their goals.
With prior experience in managing complex transactions, negotiations and change, Kevin is able to identify with clients on a personal level, and ensure that their goals are his top-priority. Kevin is interested in developing long-term client relationships, not simply transaction-based interactions. Known for his integrity, creativity, and diligence, Kevin is trusted to deliver unmatched client service. Clients marvel at his ability to negotiate flawlessly on their behalf. Kevin is a perennial Washingtonian Top Producer and Top 100 Agent. 
His community efforts revolve around youth sports and child-focused charities. He currently resides in Chevy Chase, Maryland. "I've lived in the DC Metro area for the past 20 years and I understand how the local landscape has changed. I focus on uncovering value for my clients, whether they live locally or abroad. I would be honored to represent your interests."