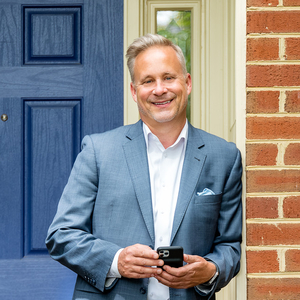 Kevin Grolig
Realtor® | Vice President
Social Media
Specialties
Buyer's Agent, Seller's Agent, Home Staging, Compass Concierge
Client Testimonials
Scroll down for more
★★★★★
"My wife and I wanted to list our home with best realtor we could find. After extensive research we our home with Kevin in late July of 2018. The task seemed daunting but Kevin and his team were fantastic and extremely patient. He and his team meet in our home on several occasions to guide and assist us in putting together an extensive plan to market our home. From the assessment of the condition of the to pulling together his contacts to complete projects in an economical and timely manner we were extremely happy with the energy and time Kevin provided us through a very stressful process. As the market shifted through the summer, Kevin was always a phone call away and totally in line with our objectives and goals. We settled in late November of 2018. We were extremely fortunate to have Kevin Grolig as our realtor and would highly recommend to anyone to consider him and his highly attentive and professional team. Thank You!! Kevin."

★★★★★
"Kevin Grolig was recommended to us a friend of ours who also had his house on the market. We were looking for someone who could help us quickly find and other servicers who could help us get our home ready to sell. Kevin fulfilled this requirement and amazingly our house sold to the first people who walked through it. He and his team are exceptional in their knowledge and expertise. Kevin also sold our friend's home in a difficult market and we would highly recommend him to help you buy or sell your home."

★★★★★
"We had a great experience with Kevin selling our townhouse in Germantown. We were very busy and so it was a huge help that Kevin and Sandhya managed all of the repairs that needed to be done, which were pretty extensive (new carpets, new paint on all the walls, new tile in the bathroom, etc.). We really appreciated their assistance with managing that process. And they sold the house before it even went on the market, because they knew a perfect potential buyer! We had a great experience and I'd highly recommend both Kevin and Sandhya to anyone looking for a smooth house /purchase. "

★★★★★
"When my wife and I looked for a home Gaithersburg, we were totally dependent on Kevin. We relocated to the area from Kentucky, so we didn't have much knowledge of the area. He guided us to the right neighborhood and shorty to the perfect house. Kevin answered out countless questions and provided us with valuable information about the housing market and home buying strategies. His expertise made all the difference in our home buying experience. Even now, we are surprised that buying a home was such a positive, hassle-free experience. Thanks to Kevin Grolig and his team for their hard work and excellence!"

★★★★★
"Kevin and his team they know their stuff very much! Kevin knows how to impress the buyer and they will make your house more attractive than others from the market! Our house were sold much fast than what we were expected! They are the BEST!!"

​
About Kevin
Thanks for visiting my profile.  I have been a full-time Realtor in Montgomery County, Maryland for nearly 30 years.  Me and my team would be thrilled to assist you in your home purchase or sale.  Feel free to contact me directly by phone or text at 240-793-7495.