Kevin Wakelin
Founding Partner | DRE 01935159
About Kevin
It's no surprise that Kevin has conquered the world of residential real estate. Raised in Singapore, Malaysia, South Africa, and the UK, he is, in a word, international. He has an uncanny ability to assess opportunities from various perspectives quickly. His business savvy and innate leadership ability match his capacity for lateral out-of-the-box thinking. This rare combination is what sets Kevin apart. Loyal clients and investment partners know they can count on him — not just for sound advice, but for extraordinary insights. 
Kevin has honed his considerable skills in 30+ years of investment, development, and sales experience, both here and across the pond. As the leader of Team Wakelin, always bringing out the best in others, he is known for strategic thinking, tough negotiating, and swift decisions. He trusts his instincts, and his clients do, too. Kevin's career began with a focus on loft dwellings in London. It then expanded to San Francisco, where he oversaw multiple large-scale live/work development projects. Over the years – immersed in entitlements, architecture, design, engineering, construction, marketing, and sales – he mastered the technicalities of real estate and the finances behind it. The result? Kevin's expertise, amassed over decades, is fine-tuned to help his clients build tax-free wealth through their real estate transactions, not just put a roof over their heads. 
Kevin knows that building a home is not the same as building wealth. He understands the forces at play. For him, a successful real estate journey is not just about place; it's about profit. When you buy a home, you enter a new phase of wealth expansion in your life. More than a transaction, a real estate deal is part of your overall financial planning. This comprehensive understanding of real estate is Kevin's gift, born of experience in all facets of the business. 
Today Kevin lives in Mission Bay with his daughter, Hana. He is both the Founder of Vitality, a professional networking group for LGBT executives, and also the Founder of Castro Dads, the largest social group for gay dads and their kids in San Francisco. When asked what makes him especially proud, he answers: "Raising my daughter, running my own business, and living my life with love, kindness and generosity."
For further information:
Testimonials
★★★★★
"
We were extremely lucky to have Kevin as our agent while we were looking for a home in the outer sunset. We didn't know him when we asked him to be our agent. We were so thrilled to immediately see how diligent and passionate he is with his work. He is so responsive and devoted, it almost feels like you're his only client (which, of course, is not the case). He is great with list agents. His intelligence and knowledge are vast. He has contracting experience and experience in a broad range of housing-related fields, so he knows how to look at a house and tell you honestly what you're getting into. Lastly, he was great to be around and made the process (which can be long and grueling) fun and pleasant. We ended up with a dream home in our ideal location and found a great deal with a motivated seller. It was a listing that I would have otherwise overlooked. Now we are settling in and so happy. Thanks Kevin!
"
- Michael S.
★★★★★
"
Kevin is amazing and because he is often understated - let me tell you what he might not... When I sold my primary home in SF, Kevin worked incredible magic. It was a "special" house with a small footprint that was both quirky and unique. Kevin not only had the vision of how to stage the house with a mixture of things to keep and what to bring in, he worked his deep of contractors to come and fix up the house in a surprisingly timely manner as well as being cost effective, considering the hot market. I could barely get a contractor to even call me and he had a team of folks working within a few days. He navigated the market well and entered the multiple counter-offer situation with care and thoughtfulness with the buyers, while also driving up the price to where my expectations were surpassed. I also have also since worked with Kevin on investment properties where he not only identified properties that he felt could cash flow solidly but had a lot a appreciation potential. And he did that in spades! I have sold 3 properties with him over the last 8 years and his skillful management of tenants, improvements to the property, and timing of sales lead to very rewarding results. Again his care and thoughtfulness for all the parties involved made for win-win-win situations all around. Kevin is a gift that I am blessed to have in my life and there is a good reason his clients use him over and over and over. Depth of experience. Clear communication. Hyper responsible. A deep pleasure to work with. You really can't go wrong with Kevin.
"
- Tony L., San Francisco
★★★★★
"
Kevin, we are FUNDED and it is set to record early afternoon. Thank you for being such an Awesome Professional during the whole transaction brother, I have to tell you, YOU are one of the best listing agents I have ever worked with from SF, you are the Exception not the Norm, Appreciate your communication and attitude Kevin! Continued Success To you!
"
- George K., Lender, Solano County
★★★★★
"
Kevin truly made buying my first condo in San Francisco a smooth and easy process, walking me through every step with detailed explanations so I would know what to expect and there were no unpleasant surprises. His knowledge and experience in the real estate industry shine through as he handles the complex negotiations on my behalf, from putting in an offer all the way to close of escrow. It was a pleasure working with him and I have already recommended him to all my family and friends!
"
- Olivia M.
Spotlight
Compass Concierge with Kevin Wakelin
Get fronted for the cost of home improvement services with no interest - ever.

Compass Concierge is the hassle-free way to transform your home with zero upfront costs or interest. I'll work with you to determine how we can maximize the value of your home by taking advantage of select Compass Concierge services.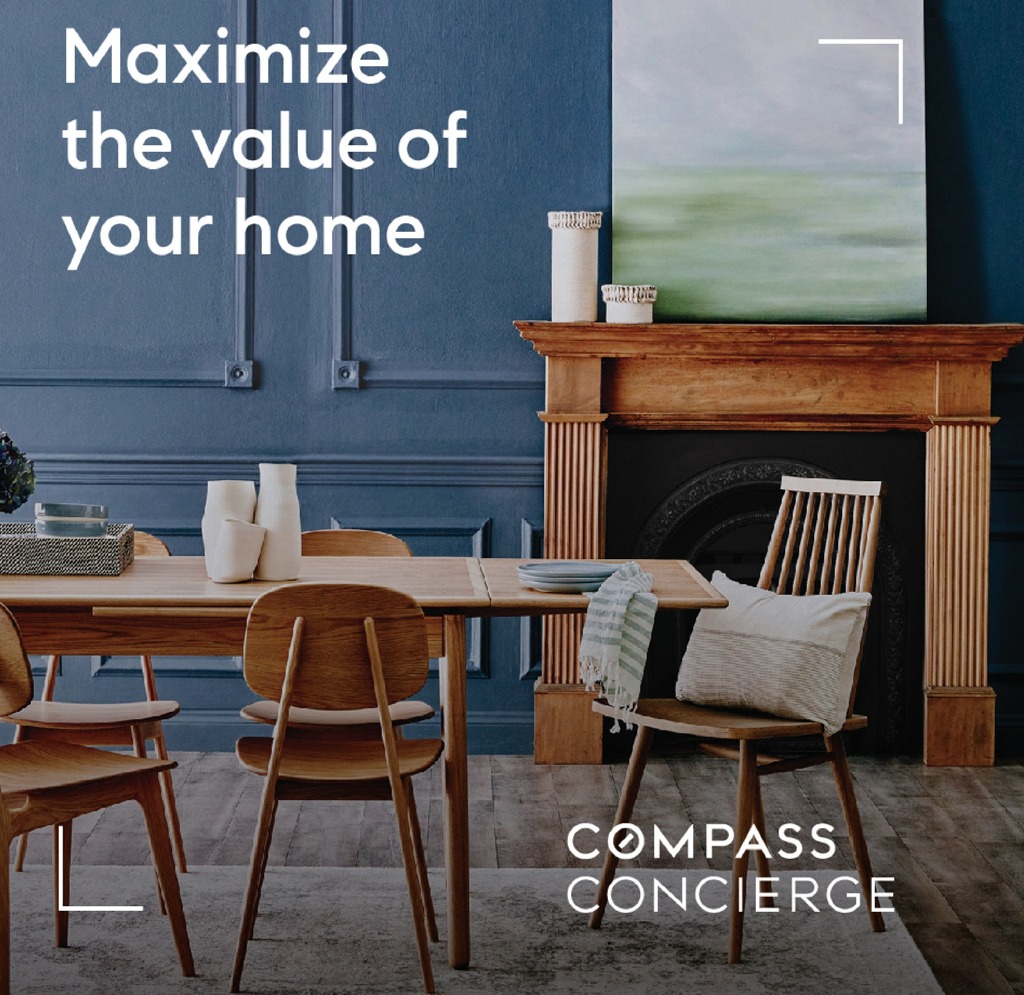 Spotlight
Private Exclusives with Kevin Wakelin
Some homeowners choose to sell their home privately. Local regulations restrict these listings from public display on home search websites, but they're still available to consumers like you by connecting with a Compass agent.