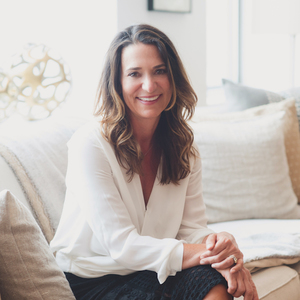 Kimberly Lyn Pressman
Licensed Associate Real Estate Broker | Licensed as Kimberly L. Pressman
Awards
REALM

Annual member of the Multi-Million Dollar Club; Member of NYRS
Specialties
Luxury condos, co-ops and lofts in Downtown, Upper West and East sides, and throughout Brooklyn
About Kimberly Lyn
Kimberly Lyn brings nearly two decades of extensive New York real estate sales to Compass. Her honesty, strategic marketing expertise, and focus on her clients' needs and wants have enabled her to be ranked in the top percent of agents nationwide. While she is known for her marketplace savvy, strategic marketing expertise and extraordinary customer service, her clients will tell you that "her honesty really separates her from the crowd."  Her main objective is to make certain you reach yours in a timely fashion.
Whether you need her to act as an investment advisor, confidante, interior designer or neighborhood docent, she will navigate you through every facet of the real estate transaction. Her passion for New York and all it offers enables her to provide clients with in-depth information that goes far beyond what online listings, the news or market updates can deliver. She can help you recognize the potential of a space, guide you through the intricacies of an investment and even let you in on the best dry cleaner in the neighborhood--and she is never farther than an email away.
Originally from southern California, Kimberly came east for college. Once here, she couldn't leave. After working for several non-profits including the American Heart Association and City Cares, she moved over to the corporate world developing marketing, promotional and sales strategies for MTV and subsidiaries. While running from meeting to meeting on the streets of the city she found she was mesmerized by the architecture and realized her real love was real estate—not that much of a surprise since the "family business" started buying and running property in Tribeca and throughout the northeast in the late 1930's.
In her free time, Kimberly has been a mentor for the Teak Fellowship and sat on the boards of the MS Society of NY and the Make a Wish Foundation. In the summer walking her dog on the beach in Amagansett is her happy place; in the winter it's usually by a fireplace with a California cab in hand or watching the NY Rangers.  After living in Chelsea, the West Village, Tribeca, and Flatiron – getting to know them from inside out- Kimberly now resides in Brooklyn Heights.
Kimberly Lyn Pressman's Listings
Listed By Compass
VIRTUAL TOUR
Listed By Compass
VIRTUAL TOUR