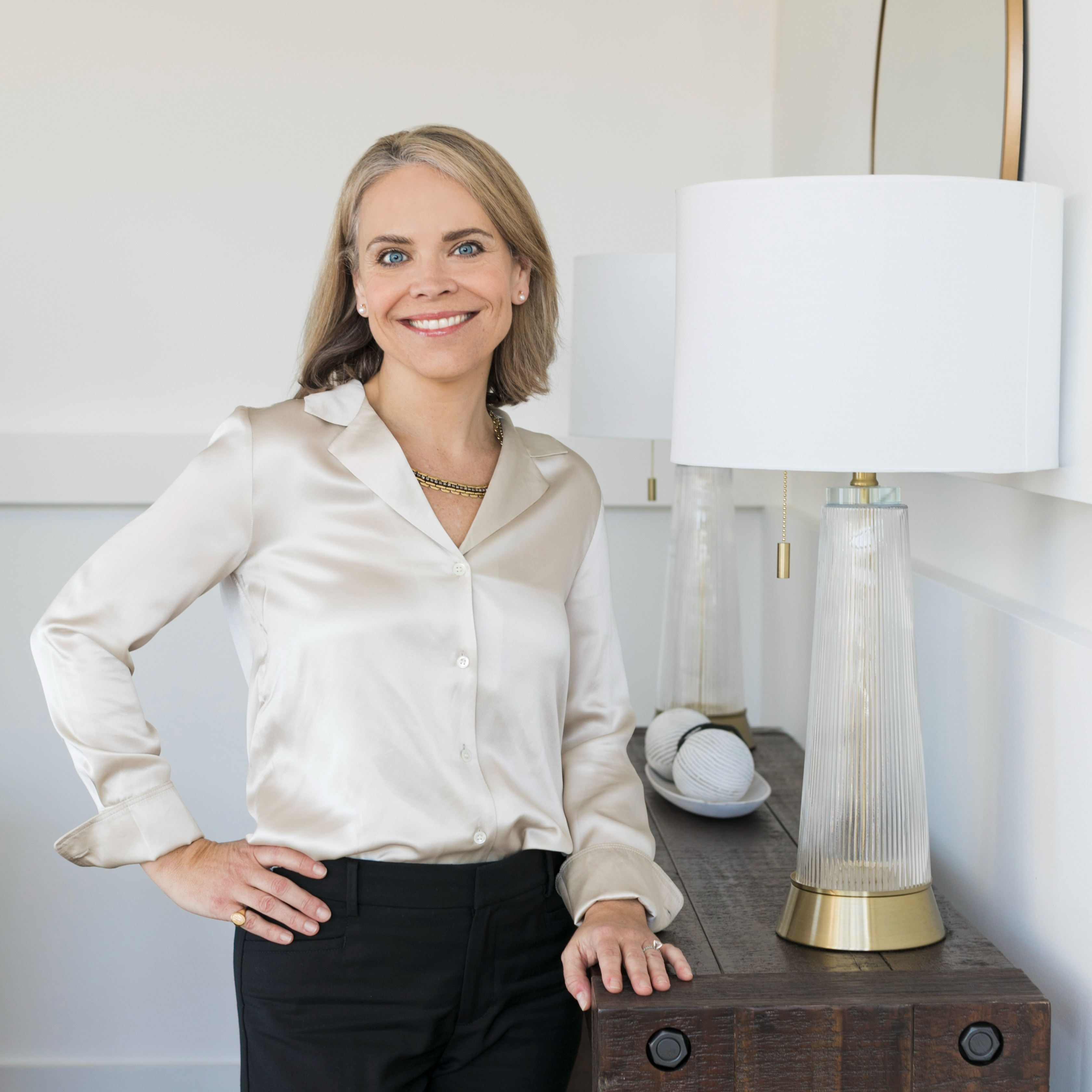 Kirsten Rowan
Realtor, Mary Lynn White Team of Compass
Specialties
Licensed in DC, MD & VA.
Serving buyer and seller clients throughout the DC metro area.
Education
MS, Northwestern University, Integrated Marketing Communications 
BA, University of Mary Washington, Sociology/Business Administration
Awards
Washingtonian Magazine Top Producing Teams, 2018-2023
Philanthropy
Kirsten is proud to give back to our local communities. For every closed transaction, she donates a portion of her commission to A Wider Circle. 
Team Fundraising Page
Client Testimonials
Scroll down for more
★★★★★ 
"My husband and I have had the pleasure of working with Kirsten for several years. Kirsten went above and beyond in our home search. She was an excellent listener and was able to decipher exactly what we were looking for even when we were unable to articulate what we were looking for clearly. Kirsten is a true professional, patient, kind, and experienced. Kirsten is well versed in all the nuances of real estate and is well connected and respected in the local real estate community. I cannot recommend Kirsten highly enough!"
★★★★★
"
Kirsten made the process of selling my home seamless from start to closing. Her problem solving skills and attention to detail allowed me to focus on moving rather than worrying about finding a buyer. Kirsten's recommendations for both interior and exterior improvements resulted in selling the property in less than a week and above asking price. Her smile, sense of humor and professionalism made the transaction effortless."
★★★★★
" Kirsten was so far above and beyond our prior experience with realtors, it's hard to even compare. She was always accessible, engaged, and hyper-organized, which felt absolutely essential in this summer's crazy market. I felt supported rather than pressured in all our decision-making. She helped us buy and sell a house and both times felt as seamless as they could possibly be. She's so pleasant to work with and so hardworking and attentive to detail, I can't recommend her enough!"
★★★★★
"
Kirsten was recommended to me by a friend and I am SO glad he did. Kirsten made buying my first home (in a weird market + time) incredibly enjoyable. She really took the time to understand what I was looking for, where I wanted to stay in terms of costs, went above and beyond in every way and I found an incredible place that I am thrilled about faster than I thought. I honestly cannot recommend her more and can't wait for the next time I get to work with Kirsten!
"

★★★★★


"

I don't think anyone will ever say selling a home is enjoyable. Moving is always a headache. But if you must do it, I strongly recommend you use Kirsten. She went above and beyond to make the entire process as painless as possible on me! Next time I sell I know who I'm calling!

"



★★★★★


"

Kirsten is a gem!! She handled every detail of our transaction so well, it was painless for us since we were out of state. Highly recommend Kirsten, she is now a friend.

"



★★★★★


"

We worked with Kirsten Rowan on a recent home purchase and sale, and we couldn't be happier with both outcomes. With her knowledge of the D.C.-area real estate market and transaction expertise, she guided us through the (in our case, somewhat lengthy) process of finding the right home for our family, at the right price. And when it came time to sell our previous home, Kirsten had a brilliant strategy to prepare our home for optimal effect when it went on the market, and the higher-than-expected offer price that we received was a direct result of Kirsten's hard work and vision. In terms of professionalism, Kirsten is top-notch – she went above and beyond our expectations. She is also a lovely person – gracious, kind-hearted, and amiable. We would recommend Kirsten Rowan to anyone looking to buy or sell a home in the D.C. metro area!

"



★★★★★


"

Kirsten was incredible at assisting us in finding a home that met our specific needs. Despite our first-time househunting nerves and a quickly moving market, Kirsten guided us through the process, helped us identify our must-haves and areas of compromise, and helped us find and close on a beautiful place that met all of our criteria! Throughout the process, Kirsten consistently went the extra mile: she visited countless listings with us to help us narrow our search, lined up visits to properties before they were publicly listed, worked with list agents to determine which properties would be too competitive and which would be more negotiable, and made sure the property was in perfect working order (and repainted!) before we closed. Her warmth and kindness throughout the process made us wish we could still be touring houses with her! If you're stressed out about the house hunt, I can't recommend her services highly enough.

"



★★★★★


"

Kirsten Rowan helped me buy my first home in 2016 and then sell that home in 2021. She was terrific to work with for both transactions and I would highly recommend her to anyone looking to buy or sell in the metro DC area. Kirsten is warm, thoughtful and experienced and her knowledge of the field is impressive. She is an expert guide and thinks of every detail! I always felt supported in what can sometimes be a complex process. Overall, Kirsten provides exceptional service and truly helped me realize my dreams!

"



★★★★★


"

Kirsten is a consummate professional and a person of great integrity. She is incredibly knowledgeable about the neighborhoods we were targeting for our forever home, and was able to connect us with many residents and resources as questions came up. You can tell that Kirsten truly enjoys her job, and was always ready to get us into a home as soon as or before it came on market and give us her honest assessment of a home's pros and cons. She has her hand on the pulse of the market and was incredibly responsive and creative in moving our search forward during a global pandemic, ultimately securing us our forever home in Chevy Chase Village in a pre-market opportunity. We could not possibly recommend Kirsten more highly!

"



★★★★★


"

Kirsten Rowan is an exceptional realtor and the ultimate professional. When listing our house in Chevy Chase DC, she took it upon herself to quickly schedule services needed to prepare it for the market. For showings, open houses and marketing materials, she ensured that our home was impeccably presented.

"



★★★★★


"

Kirsten is great to work with. She's energetic, organized and proactive. She's a great listener and found the right house for us in record time in a very competitive market. We highly recommend her.

"



★★★★★


"

Kirsten is a phenomenal real estate professional. She is our third realtor and by far the most thoughtful, well prepared and smartest person we have dealt with.

"
About Kirsten
Kirsten is a seasoned real estate professional with deep knowledge of the DC metro area and a reputation as a strong advocate and trusted advisor to buyer and seller clients alike.
 
From new construction condos in DC neighborhoods to historic homes in Chevy Chase, from first-time buyers to experienced sellers, Kirsten has a track record of successful transactions and clients who praise her dedication, strategic approach and keen attention to detail. Based out of Compass's Chevy Chase office and licensed in DC, Maryland and Virginia, she serves clients throughout the DC metro region.
Kirsten understands that buying or selling a home is a significant decision and prides herself on listening, understanding her clients' needs and goals and guiding them to make informed decisions through each step of the process. She strives to build lasting relationships based on trust and mutual respect. As a result, many of Kirsten's clients have worked with her multiple times, and she earns their repeat business by consistently delivering positive results and exceptional service.
Prior to her career in real estate, Kirsten worked as director of marketing for The Atlantic magazine and as a consultant for Booz Allen Hamilton, among other roles.
Kirsten lives in Chevy Chase, Maryland with her husband, two daughters and dog. She is an active participant in her daughters' school community and holds a leadership role in the school's parent association. Having grown up in the Annapolis, Maryland area racing sailboats on the Chesapeake Bay, Kirsten counts outdoor activities among her favorite personal pursuits. Although her work in real estate dominates her weekend time, she still loves to get out on the water whenever possible.