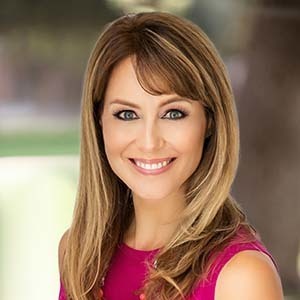 Kristin Fox
Realtor® | DRE 01506245
Social Media
Facebook
Instagram
Kristin's Concierge Page
Zillow
Client Testimonials
Scroll down for more
★★★★★
"Kristin could not have been more honest with us, supportive of us, or valuable to us in the search for - and purchase of - our first home. We can't recommend her enough, but we want to try to provide some of the details of our experience with the fantastic agent Fox:

We recently moved to Los Angeles from the east coast and were set up with 3 realtors as a part of our relocation package. Kristin stood out as the best of the three from day one because of her professionalism, candor, expertise, and communication style. She proved to have immense respect in the industry and knew every angle on real estate in north east LA and beyond.

Finding a house in L.A. can be a nightmare, but even though we bid on 7 houses during a 10 week process, Kristin honestly made it feel easy. She encouraged us and helped us stay positive throughout the process, but was also extremely honest and helped us temper our expectations and make better decisions and commitments.

When we finally went into escrow - after topping 20 other bidders on our house - Kristin guided us through every step and ensured that we focused our energy on decisions that got us the best value and a swift conclusion to the deal. She was there to welcome us into our new home and is still answering our questions and providing critical support months into home ownership.

Kristin is accessible and personable, while a consummate professional - we recommend her without hesitation and hope we never have to find another realtor." - Victoria Ruan

★★★★★
"Kristin is amazing! We both sold a home and bought a home with her. I always recommend her without hesitation to all friends who are looking to buy or sell a house in our area.

She stood out from the other realtors we interviewed even the first time we met her, when we were selling our old house. She was warm, obviously knowledgable and interested in us personnaly, and in the specifics of our home. She knew just how to price, stage and market our home, and was a wonderful emotional support for us throughout the process. She is tireless and is a shrewd negotiator!

In addition to her own highly professional work, she has many very professional resources to draw upon (staging company, photographer, mortgage lender), and we used all her recommendations happily and were very satisfied. Through her work and that of her resources, our house got covered by Curbed LA and we ended up selling it for far more than we ever thought possible. Kristin great experience was invaluable in evaluating all the offers that came in.

On the buying end, Kristen was so patient and supportive, taking us through scores of houses before we found the one we ended up buying. She coached us through formulating our bids and writing our cover letters, and when we did submit bids, she fought tooth and nail for us against stiff competition. Kristin seemed to know many the other agents in Altadena and Pasadena and be on friendly terms with them, which really smoothed the way for us.

Kristin is not only professional and experienced, but is also just a good person who is very easy to be with. We miss her!"

★★★★★
"Kristin is everything you want in a realtor: Knowledgeable, reliable, supportive and thorough. This winter, she helped us navigate the complicated (but rewarding) purchase of our first home, which we were fortunate enough to have be our dream home. From the very beginning of our home search, Kristin stood by my wife and I (and our two kids), supporting us but not pushing us. She took us to look at nearly a dozen houses even before we were ready to purchase.

Once we found a home we truly loved, Kristin did everything she could to help us get it. She works with a remarkable mortgage broker who got us the pre-approval letter we needed. She guided us in crafting a compelling offer letter. She helped us decide a reasonable offer price. And once our offer was excepted, she promptly moved into the inspection phase, scheduling and managing multiple inspections with a number of highly reputable contractors. When issues arose (and they will arise) she navigated them with ease, and she helped us negotiate a fair sale price. And she helped us close early!

Kristin knows the market, knows the right people, and knows how to get a sale done. She proves the value of an extraordinary realtor in this incredibly competitive and complicated market." - Andrew Lewellen

★★★★★
"We've used Kristin as our agent in the purchase of our first home, and the sale of that same home 11 years later. I cannot recommend her enough, and I can't imagine us using anyone else in the future. Kristin has incredible knowledge of the marketplace and process and went the extra mile to ensure that our recent home sale went through quickly and easily. In our recent sale, she was able to connect us with fantastic resources to do the work we needed before putting the house on the market, and in partnership with those resources, they were able to guide us in making the right types of pre-purchase investments in our home. We were selling our home and moving out of the area at the same time, and Kristin was incredibly flexible, supportive and adaptive through the process. She ensured that our home was looked after when we were away and that the open houses went off without a hitch. We were selling a home that was older, with plenty of character and history, and she did an amazing job of marketing our property. She secured great coverage from Curbed LA on the opportunity to own this historic home, and worked with a team to stage it in a way that highlighted its charm and made it stand out from the other homes that were being flipped in our area. Kristin helped us price our home appropriately and then navigate the multiple offers that came through. She helped us easily understand what each offer meant in practical terms. We ended up selling our home to a great couple who were reasonable and organized and who were incredibly easy to work with. We got through the sale itself without any hitches. I can't imagine a better partner to have when buying or selling your home than Kristin." - Kate Wojogbe

★★★★★
"The Real Estate Doula! Kristin was able to turn our savings into more home buying power than we could have imagined. She clearly explained everything to us along the way, making the whole process seem more manageable and straightforward. And Kristin and her excellently recommended team of professional associates worked quickly and smoothly to create the best looking offer possible, assuring and delivering to us and our sellers a smooth escrow process. This allowed us to buy best property we put an offer on! Thank you Kristin Fox and associates, we could not have done it without you!!!" - Rebekah Hathaway

★★★★★
"Kristin was great! My wife and I moved from LA to Tennessee and we were trying to sell our condo in Monterey Hills. When we couldn't get our asking price (which was high as we were trying to recoup a loss since we bought in '07) Kristin rented our condo for us. She set up interviews and met with potential tenants and was prompt and thorough with the paperwork even though we were 3000 miles away. With her suggestions and direction we were able to rent until the market could meet our asking price. Kristin again was thorough and prompt to make sure a great deal went through. Because of her patience and knowledge we were able to sell and be happy with the process and result. Use her! I can't reccomend her more highly!"

★★★★★
"We feel lucky to have found Kristin Fox! She is a very effective agent who worked hard to get us the house we wanted within our tight timeframe. I appreciated her advice and expertise, and also enjoyed her personality. She is friendly, down-to-earth, and good at what she does."

★★★★★
"After a bad run of luck with brokers who were less than forthright, Kristin restored my faith in her profession. Selling and buying property is always emotional and stressful... but Kristin's knowledge, honesty and professionalism are exceptional. And her ability to help guide you through the process with grace and humor makes her truly unique. I was very lucky to work with her. I know you will be, too."

★★★★★
"Kristin came highly recommended from a friend, and she delivered in every respect. We were able to sell our home quickly for well the list price. She masterfully guided us through the purchase process on our next home, which had 8 other offers. Our first offer was accepted, and we got into the house we loved. Kristin is experienced, knowledgeable, extremely ethical, and never over-bearing or presumptuous. She is a true professional who always has her client's interest at heart. You would be hard pressed to find a realtor with better instincts or people skills. We were lucky to have her work on our behalf."

★★★★★
"I've purchased five houses in my life so far, and I can honestly say I wish I had been able to work with Kristin on all five. She is so above and beyond on all fronts--expertise, professionalism, responsiveness, staging, showing, you name it. More than anything, though, she is HONEST and very, very ethical--two qualities you cannot take for granted in a realtor. I would trust her to help my brother find a starter home, or my fictional billionaire aunt find a palatial estate. She truly wants to help people find their happiest home possible. Cannot say enough great things about her. I'd give her 50 stars if I could." - Heather Larimer

★★★★★
"Kristin is so knowledgeable that we knew we could bounce ideas off her and she would give great insight every time, from the selling price, to the negotiations to what certain documents meant. We felt so taken care of and in such good hands. She was available to us around the clock. We knew she was busy, but she never made us feel that she was too busy to be there for us ever! Our house sold FAST and way over ask. Every strategy she used, worked...... if you are buying or selling, call her now! We have even already recommended her to friends."

★★★★★
"I can honestly say that my wife and I would not have gotten the house we wanted without Kristin. We were completely new to the process of buying a home and Kristin was there to walk us through every step of the way until we got the home we wanted. Kristin is informed, accessible, and has a number of resources to take advantage of if you choose to do so. She is happy to guide you to a lender, but requests that you interview them and make an informed decision. She is well known and respected, and that shows through her interactions with selling and buying agents. Kristin will look at any house you are interested in. She will also be honest about the pros and cons of each listing. That is extremely helpful when you can't see past the nice paint job and staging. She sees past the frills to ensure you are getting a good product from the foundation up. Kristin is fantastic. She can help you get the home you want. We couldn't be happier with our home. But as great as she is, she can't perform at a high level without your help and effort. Get pre-approved, not pre-qualified. Get with your accountant (or hire an accountant) and find out how much you can afford based on your income and outstanding debt. Be honest about where you want to live and where you can afford to live. Be flexible, open minded, and know what you can live without. If you do those things, I guarantee with Kristin representing you, you have the best opportunity for success." - Michael Sartain

★★★★★
"Kristin Fox is amazing her knowledge, expertise and more than anything patience was exactly what we needed to find the right home. She understands the needs of her clients and without question listens and takes to heart any and all requests or questions you may have. Her experience and professionalism made the process of buying a home (from our first offer right through to closing) much easier than expected Kristin was truly there for us every step of the way, we can't thank her enough and we now have our dream home."

★★★★★
"We worked with Kristin and her team of experts to get the dream house we've always wanted. Always on time and answered my questions at all hours of the day. Armed with years of experience and knowledge, Kristin guided us through the whole process of buying our first home. We were pretty much locked into a style but were open to different parts of Los Angeles County. She helped us come up with competitive prices and negotiated a price we could live with.

Our Transition from Renter to Buyer was an easy one with Kristin. She is a one stop, package deal. She helped us with a trusted loan agent and had a great electrician that we are using."

★★★★★
"Kristin's first priority is meeting her clients' expressed needs. She really listens to her clients and proved it to us by her vigilance in helping us find the house in our price range that we could truly call "home". Once the property was identified, we were equally impressed with Kristin's business savvy, attention to detail, her responsiveness, and prompt follow-through. In her kind and gentle way she kept everything and everyone moving in our direction! We actually miss our months of house hunting with Kristin because, thanks to HER, it was always fun and full of possibility! We will confidently recommend her to anyone needing a stellar real estate professional."

★★★★★
"Kristin is ethical, smart, kind, and very quick to return calls. She knows the area and process well, and helped me through the nerves of buying my first house. She listened to what we were looking for, didn't show us things out of that range, and was able to look at properties and point out potential problems that we would have missed."

★★★★★
"Kristin Fox was an AMAZING agent for us both in the purchase of a house and the sale of a house. She was always available, realistic, firm when necessary and knows her job inside and out. She wa always helpful to us - her clients!! I recommend her highly if you want someone who has your best interests in mind."

★★★★★
"It is an absolute pleasure working with Kristin. We purchased our first home a little over a year ago in Eagle Rock and felt at ease during the entire process knowing that we were in good hands. Kristin has a keen sense of the market and how it pertains to different areas of LA. She is a long time resident of the east side, and is knowledgable and keeps up to date about current trends and exciting things that are occurring in different neighborhoods. Her genuine and warm personality, years of experience, knowledge of the market, efficiency and thoroughness made the inherently stressful home buying process an exciting and happy experience! We have and will continue to recommend Kristin to anyone who is looking to purchase a home." - Kate Davis Caldwell

★★★★★
"Bought and sold a single family investment home with Kristin. She was knowledgeable, helpful, supportive and professional during both of the transactions. I believe that her advice and skills got us a low buy-in price and a high sell price, just where you'd like to be on an investment property. Moreover, she found us excellent tenants for the rental property. I'd use Kristen's services again in a heart-beat and could happily recommend her without reservation."

★★★★★
"Kristin represented my wife and I in the sale of our home. She was incredibly professional and knowledgable throughout the process. The marketing was outstanding from the professional photographs of the home, to the printed materials and online marketing effort. After 4 consecutive days of open houses (I don't know any other realtor who commits that much time to a client) the house sold above asking with multiple offers within 1 week of listing. We also used Kristin in connection with a potential concurrent purchase of a new home, and thanks to her proactive diligence (going down to City Hall to pull records related to the property) we uncovered some significant permitting issues with a home that we nearly bought that may not have come to light before closing had we not had such a proactive realtor. I highly recommend Kristin to anyone looking to sell or buy!"

★★★★★
"Kristin Fox brings intelligence, integrity, honesty, and enthusiasm to the process of buying and selling a home, BOTH which she has done for our family. In selling our home, Kristin had an amazing eye for beauty, creativity, and the perspective of the buyer, which translated into our house being sold within two weeks of hitting the market. Her marketing strategy was savvy and stunning. Kristin is incredibly bright and friendly, so people are naturally drawn to her and yet her no-nonsense approach with her clients and other realtors communicates her knowledge of her profession and competence navigating the sometimes emotional aspects of buying and selling homes. Kristin is gifted in understanding what her clients desire in searching for a house. She is an effective researcher and efficient in all aspects of the process of finding and buying a home. She helped us purchase a home that was in bankruptcy. Kristin walked us through the process, and accompanied us at the courthouse to successfully win the bid of the home we now own and love. She is a delight to work with, and we recommend her highly!" - Melissa

★★★★★
"I first met Kristin when she sold us a home in Eagle Rock. Years later when we decided to sell the house, we asked Kristin to be our realtor. Honestly I could go on and on, but let me simply say this. Kristin is without a doubt the wisest, kindest, most positive person one would ever want to work with. If I was in the real estate market, there is no other person that I would consider to be my real estate professional, but Kristin. You could not ask for more." - Kathryn

★★★★★
"We have worked with Kristin for many years. She was our realtor when we first purchased our home and she was our realtor to help us sell our home. Kristin's knowledge of NELA is incredible. She was always able to answer all our questions and concerns, and if not she would always seem to find the answer. Kristin's experience with negotiating is great! She helped us buy our house under asking and when it came to selling, she helped us get top dollar! Not only is Kristin professional, but she bring a warm, friendly attitude to each experience. She has a great, up-beat personality and makes the daunting process of selling/buying clear and easy. I highly recommend Kristin Fox for your next real estate move." - Moises Chavez

★★★★★
"Over the course of our lives, we have bought and sold seven homes. Perhaps it was saving the best for last but we wished Kristin Fox had been our agent in all of our earlier transactions. If you are looking for someone with integrity, energy, experience, knowledge and excellent negotiating skills, we believe you would be well served to interview Kristin, whether buying or selling a home. This is a very easy recommendation to make! Good luck in your pursuits!"


About Kristin
What do real estate and ballet have in common? They both require an ability to put education and practice into motion and action. Done right, the end result appears nearly effortless.
Seventeen years as a trusted Realtor, combined with an arts background of professional dance training has given me a firm foundation in dedication and determination and a unique perspective in the real estate world.
When I dance, I feel strong. It's the ultimate combination of discipline and artistic expression. That's what I bring to my real estate practice. Similar to ballet, experience and technical precision are a must in this business, but the true artist brings authenticity and nuance with a fierce attention to detail. That connection translates into effective negotiating and thoughtful care-taking for my clients and blossoms into lasting and trusting relationships.
I have always been a people person. My enthusiastic desire to serve, coupled with good listening and communicating skills is key in how I advocate for my clients. I believe that helping people navigate the important life changes that buying and selling real estate entail is a special role, an honor really. I also believe we can laugh and have a little fun while we're at it.
The arts have played such a valuable role in my life and work. I currently sit on the Board of Directors of Pasadena Dance Theatre, and am co-chair of the PTA Ways and Means Committee at my son's school, Los Feliz Charter School for the Arts. When I'm not in real estate mode, you can find me on a family bike ride or building Lego spaceships with my husband and two young sons. And of course, you will still find me at ballet class.