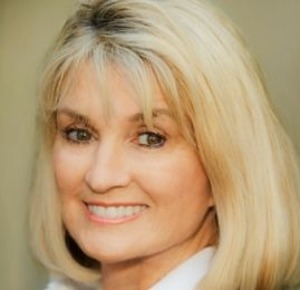 About De De
One of the top-producing brokers on the Westside of Los Angeles, DeDe Logsdon is a well-respected professional who deals in luxury properties from Malibu to Playa Vista and the Pacific Ocean to Hancock Park. A broker since 1970, DeDe provides her clientele a full-service experience. From sales to leasing, she is dedicated to finding the perfect property, and has valuable expertise in renovation, development, income properties and getting homes ready to show.

"I enjoy consulting with and guiding my clients through successful transactions," DeDe says. "Whether it's purchasing, selling or leasing a home, I put my experience to work for them. While I deal primarily in high-end properties, I welcome everyone and am more than happy to help people get started in the market or find a great lease."

A third generation Westsider, DeDe grew up in Santa Monica, attended St. Monica's High School and graduated from the Anderson School at UCLA. Her local roots, coupled with her exceptional career in real estate, provide clients with unmatched market knowledge and expertise. A skilled negotiator, she has many, many contacts and is known for her ability to work well with other brokers and service professionals.

"DeDe is a consummate professional," says Scott L. Gibson, president of Gibson International. "Her experience in the market is an asset and she is completely dedicated to ensuring the best for her clients."

DeDe and her husband have three grown children, four grandchildren and are active in the community, enjoying golf, tennis and skiing. They are members of St. Martin's church, the Apartment Association of Greater Los Angeles (AAGLA) and lifelong members of the UCLA Alumni Association. DeDe also is a member of the DAR (Daughters of the American Revolution) and the Brentwood Garden Club.
De De Logsdon's Recent Transactions