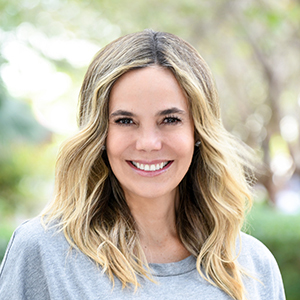 Liliana Lopez
Real Estate Associate | The Audrey Ross Team
Experience
Social Media
Client Testimonials
★★★★★
"
Audrey and her team not only found the gorgeous and perfect house we bought but also sold it for us when my husband was transferred. Audrey's knowledge of the South Florida real estate market and her personal contacts are the best in the business. She deals with integrity, fairness and professionalism and is always responsive. Her Years of experience were so valuable to us. We wouldn't purchase a property through any other agent. Simply the best there is with access to exclusive properties and exclusive buyers.
"
-
About Liliana
A new addition to the Audrey Ross team, Liliana Lopez is an upcoming real estate agent who specializes in the luxury properties of Key Biscayne, one of South Florida's most desirable communities. Organized and detail-oriented, Liliana prides herself on uncovering her clients' needs and wants and expertly researching the market to find the perfect home for them.
A resident of the Key Biscayne area since 2001, Liliana is extremely knowledgeable about the community and surrounding areas. Clients can depend on her for the most current information available on the area's best properties, as well as schools, dining and other neighborhood information.
Originally from Cali, Colombia, Liliana is a mother of three who fills her days surrounded by her family, friends, and her two dogs. Liliana studied business administration, giving her a business oriented and entrepreneurial edge on the the real estate market.
Liliana enjoys continuing the tradition of giving back to other, and has volunteered extensively with her local community, where she has organized many successful events. When she is not working, she enjoys spending time with her loved ones, taking walks on the beach, dining out and experiencing everything Miami has to offer.