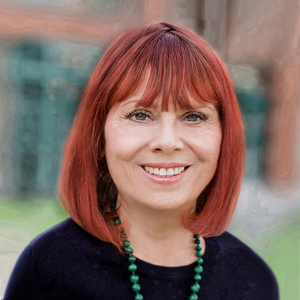 Linda Zimmerman
GRI / SRES / SFR | DRE 00773477
Experience
Press
Client Testimonials
Scroll down for more
★★★★★
"Three words... You Did Good! Now that the once hectic routine is behind us, I would like to express my utmost Thanks and Appreciation to you for a job extremely well done. When you first saw the condo, I'm sure you realized that a listing from me would be a lot of work. However, you were up to the task... and then some. Since I live on the east coast, I relied on your judgment completely, and you did a terrific job! The important thing is that you knew what had to be done, and you got it done. Yes, there were a lot of phone calls, but you kept me up-to-date on what was happening at all times, and I appreciated that. In summary, you knew how the system worked, and you worked the system all to my benefit! Although I do not expect to sell any more condos in Los Angeles, I definitely would sign you up without hesitation should the need arise. Again, Thank You for everything that you did for me. In my case, you certainly served one client above and beyond what I originally would have expected. With much respect and appreciation to a true professional, " - Chuck G.

★★★★★
"I had never purchased a home before. After hearing about what a stressful experience this could have been, I was prepared for the worst. Linda Zimmerman made it a truly easy and enjoyable experience. Linda is the best of the best and extremely knowledgeable about every aspect of real estate. Plus, she patiently listened to all my concerns and remembered every detail on my wish list. This helped make the whole process seem effortless. I felt she went above and beyond what was expected. Linda seemed to care about everything as if she were purchasing the home for herself. " - Michael M.

★★★★★
"Today we closed our condo transaction. I still cannot believe that we actually went through with it given the circumstances and the legal issues involved. Even without all of the above, we are very difficult and demanding buyers. In the recent past, we have backed out of multiple potential sales due to the fact that the brokers involved were unable or unwilling to satisfy our needs. So far you have been the most knowledgeable, diligent, skillful and conscientious broker that we have met. Under hostile circumstances, you facilitated the acquisition of information needed for informed risk-taking and negotiated an equitable solution with your seller. We can honestly say that without you this transaction would not have taken place. We thank you again and hope to "deal" in the near future. P.S. Our son LOVES the place and is still floating somewhere about three feet off the ground! " - The Purers

★★★★★
"As a first time home buyer, I needed a lot of help. Thanks to Linda's experience and straighforward advice, I found the house that was right for me. She guided me through the entire process from looking at listings on the MLS through the closing of escrow. Her honesty, integrity and hard work truly made my home purchase a rewarding experience." -Robert L.

★★★★★
"Linda Zimmerman did a great job selling my house. She knew exactly how to handle difficult buyers who were demanding more than they deserved. She really knows the marketplace, was very thorough in her comparisons and her advice was invaluable. She was always easy to reach and was always able to solve any problem that occurred. Her suggestions of repair people and escrow people were very professional and did a fine job helping me with my sale. She is also very caring of your needs. She tells it to you straight. I recommend Linda Zimmerman highly to anyone who wants an agent with you in mind. " - Ken Shapiro

★★★★★
"I've used Linda as both a seller's and buyer's agent, and I recommend her highly. She is very responsive and helpful. Linda works very hard for her clients. She helped me sell a house in Valley Village in 2006 in a very tough declining market, and got me a great deal." - Marshall Robin


About Linda
After some years in the entertainment and food business, Linda Zimmerman began her real estate career in 1980. She loves working with first time and senior buyers and sellers as well as having a celebrity and chef clientele.

She spent 5 years on the Grievance committee of the Southland Regional Association of Realtors, has trained new licensees for many years, and earned the nationally recognized designations of GRI, SRES, SFR and ePro recognizing her as a knowledgeable, professionally trained top performer in the real estate industry.

Linda is also a respected cookbook author and food journalist. Her author website is www.LindaZimmerman.net and her recipes can be found on www.cookster.com/chefs. She is a James Beard nominee recipient for her cookbook, "Grills & Greens," and sits on the Los Angeles Advisory Board of C-CAP, Careers through Culinary Arts Program (C-CAP), a national nonprofit organization that works with public schools across the country to prepare underserved high school students for college and career opportunities in the restaurant and hospitality industry. She is probably the only Realtor® in Southern California who is an expert on food, kitchen design, equipment and appliances who can also whip up a meal in your new kitchen from one of her cookbooks!