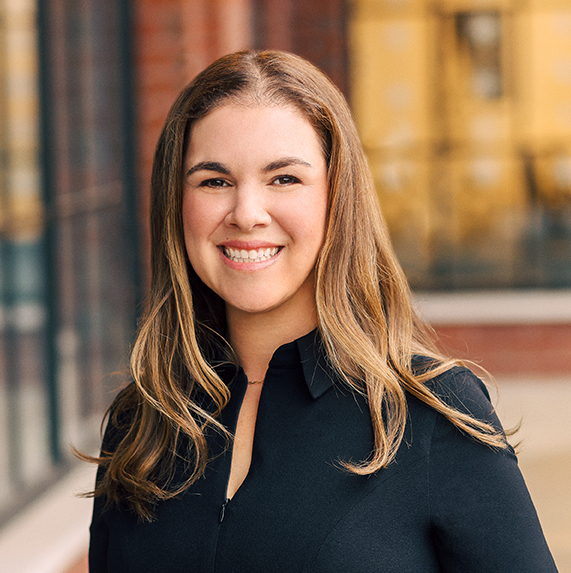 Lindsey Stone
Real Estate Salesperson
Social Media
Specialties
Buyer's Agent, Listing Agent
Education
Boston University B.S Film & Television
Client Testimonials
★★★★★
Lindsey was our agent for both buying and selling a home this past summer. It was an extremely stressful time as the market was swinging from a very hot market to one which was cooling off. She was helpful in navigating this for us and helping us find the perfect house and then transitioning to having to sell our home in a new market. She kept us calm and took us through her plan to get the house ready and then sold. Lindsey was always in constant communication with us throughout the process and always had a plan for whatever came up. She really helped us get through and I would certainly use her again in the future.
10/18/2022 - ToddBrower3
Sold a Single Family home in 2022 in Maplewood twp., NJ.
★★★★★
Don't wait to contact Lindsey! When we were looking to purchase our first home, we were incredibly lucky to work with Lindsey Stone. She has incredible knowledge of the market and the various towns we were interested in. She took the time to understand what type of home we were looking for and went above and beyond to show us various neighborhoods and homes. What truly sets Lindsey apart is her personal relationships with other agents. When we found a home we were most interested in, despite the incredibly competitive market, we were able to win out of over 30 bids. Her personal relationships with agents in the area were incredibly helpful in this market. We can't thank her enough for helping us in the process!
10/14/2022 - Laura Baer
Bought a Single Family home in 2022 in West orange twp., NJ.
★★★★★
We are so thankful we connected with Lindsey when buying our home a few months ago. We had pretty specific needs and wanted to move in for the start of the school year. It was a really tough sellers' market and we weren't sure if we could stomach the competition. We had started our search with another agent that just wasn't the right match for us and were feeling pretty overwhelmed. Then a good friend recommended we connect with Lindsey. She helped us understand the market, the process, and the school district one night as a favor to our friend because we were still with the other agent. After we got off the phone we felt right away she was going to go that extra mile we needed to find the right place for our family. She worked around our crazy schedule, did a ton of leg work for us, was very informed, and had excellent connections. I was really impressed by how much she guided us through the entire process. At one point we needed a structural engineer to take a look at some issues that came up during the inspection and she made an appointment with one engineer then found another that was a fraction of the cost and rescheduled it. I just felt like she was really looking out for our best interests at every turn while keeping the process moving so we could close quickly and get our kids settled. I highly doubt we would have gotten this home in this market without her hustle and negotiation skills. She was honest about the market but sensitive to our budget. I highly recommend working with Lindsay to guide you through the buying or selling of your home.
10/13/2022 - cynthiacascione
Bought a Single Family home in 2022 in South orange village twp., NJ.
★★★★★
Lindsey recently helped us buy and sell our home and was absolutely fantastic to work with on both sides! In a highly competitive market to buy she navigated a multi-offer situation and helped us win our dream home. On the sale side, she got right to work listing our home and organized the entire process from start to finish - everything from staging, photographing, running open houses, showings, and more. She even replaced our smoke detectors when there was a last-minute code issue and helped us resolve some issues discovered during the inspection. She was fully hands on and no job was too small. Once we were under contract - she continued to stay involved helping us prep for the move and organize the rental agreements (on both sides as well). In short - she jumped in wherever we needed her help and ensured we had everything to buy and sell for top dollar. Thank you Lindsey - we quite literally couldn't have done it without you!
10/13/2022 - pamela vastardis
Bought and sold a Single Family home in 2022 in South orange village twp., NJ.
About Lindsey
With over a decade in the Real Estate industry, Lindsey Stone has guided buyers and sellers through hundreds of transactions. With a tireless work ethic and a reputation for going the extra mile, Lindsey sets herself apart with a hands-on, collaborative approach that makes every client feel supported, heard, and fought for! Lindsey's connections, perseverance, and attention to detail have helped her clients reach their real estate goals and continue to contribute to her success in the fast-paced and ever-changing Real Estate industry. Lindsey offers client-centered service, patient guidance and always brings warmth, honesty, and humor to demystify the home-buying and selling process. She also understands the importance of discretion and always maintains confidentiality. "For me, it's all about building a relationship that will carry us through one of the most important and meaningful decisions of your life. Let's discover where you're meant to be." After living in the West Village, and Brooklyn Heights, Lindsey now resides in South Orange, New Jersey with her husband and two young children. She serves on the board of the Special Education Parent Advisory Committee and loves art, food, and the connection to the community. Lindsey is licensed in both New Jersey and New York City.