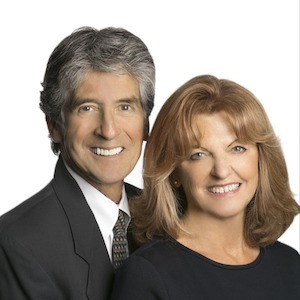 Lindy Penfold
DRE# 01193721
About Lindy
Joe Norton and Lindy Penfold bring a new approach to the concept of "teamwork". With an outstanding positive outlook, Joe and Lindy are able to work effectively and efficiently with all types of clients, bringing talent, networking and negotiating strengths to the table.

Acquiring his Real Estate Salesperson license in March of 1976 is relevant in that Joe is uniquely qualified to advise his clients no matter what current phase the cyclical real estate market is presently in. Taking his education, and commitment, to an even higher level, Joe received his Real Estate Brokers license in 1982, something only 37% of the licensed agents in the State of California have accomplished. Lindy received her Real Estate license in March of 1995 and has also made the commitment to higher education and level of knowledge and received her Real Estate Brokers license in 2006.

Joining Alain & Panel Realtors in March of 2006, they were affirming their belief that offering in house financing, legal services, a complete marketing department and local, private ownership would prove to be a winning combination. APR has since joined forces with Compass Real Estate.

Joe and Lindy are able to devote 100% of their time and energy to doing what they do best, servicing their clients.combining over thirty-eight years of real estate sales experience ensures that they can offer the latest in services, ideas and time-proven techniques in the marketing, or purchase of your home. Choosing Joe and Lindy will provide you with a team you can trust and someone who will work hard for you starting from simply listening to your needs and concerns.

Having raised three kids in the San Ramon Valley also guarantees that they are aware of, and receptive to, questions and concerns regarding those issues.

Joe and Lindy know that being on the cutting edge of the real estate profession requires continual training. They keep abreast of the constantly changing marketplace and regularly attend classes and seminars on all aspects of real estate -- including financing, marketing, and real estate law.

Offering two diverse viewpoints on all your real estate needs means you really are getting twice the service and attention with Joe and Lindy. There is no chance that any detail, small or large, can be overlooked. They've learned, from a long and successful career in real estate, that practice doesn't make perfect. But perfect practice does!