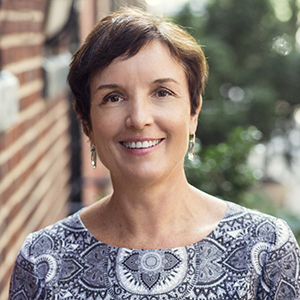 Lisa Garcia
Licensed Real Estate Salesperson l Licensed Lisa A Garcia
About Lisa
Lisa is a real estate agent who really knows and loves Brooklyn. Her experience living and working in Park Slope and Windsor Terrace translates to a level of expertise that is invaluable to any client looking to buy or sell in these and many neighborhoods. With a decade of success in the Brooklyn residential market Lisa has sold countless properties in Park Slope, Windsor Terrace, Carroll Gardens, Prospect Heights, Clinton Hill and Bay Ridge. Originally a native of California, Lisa came to New York City in 1980 and attended the School of Visual Arts. She subsequently launched a career in freelance photography and worked with a variety of magazines and art institutions in the city before transitioning into real estate. As a result, she possesses a cultivated and artistic eye for the beauty and possibility in Brooklyn's varied residential landscape.

Lisa's artistic lens – combined with an insider's perspective of living in Brooklyn as a parent and professional – can guide prospective buyers and sellers through a range of decisions and outcomes best suited to their individual circumstances.

Buying in Brooklyn is a big investment. With so many different properties and areas to consider it's often a challenge to see clearly. Lisa sees the big picture with an eye for detail. Lisa understands that each endeavor is unique but also that each deserves the highest level of commitment and drive she can offer. Be it selling a studio or purchasing a townhouse, Lisa's calm and supportive presence from beginning to end ensures that her clients come away from their transactions stress-free and as fully satisfied as possible.