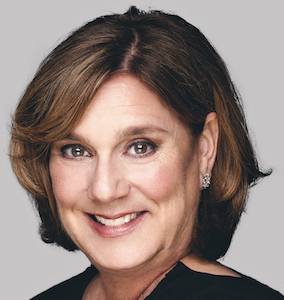 Lisa Kirshner
Partner of Lisa Kirshner Properties | DRE 01159728
About Lisa
Lisa Kirshner brings a lifetime of real estate knowledge and a wealth of expertise to her top-producing status in Los Angeles real estate. A native Angeleno, who currently resides in Santa Monica, Lisa grew up surrounded by real estate as her mother, father and close relatives all worked in the industry. Inspired by the family trade, Lisa learned all areas of the business, from commercial to residential to investments and syndication. And now, with more than 26 years of experience and an impressive personal network, Lisa and her team masterfully connect their discerning clients with Southern California's greatest homes.
Lisa credits her achievements to her panache for building relationships and her ability to sense a client's most inherent needs. She nurtures these skills and has done so since the inception of Compass and, prior to that, as a westside Broker Associate.
"When you know yourself you are empowered; when you accept yourself you are invincible."
While attending USC Business School, Lisa lived in Downtown Los Angeles and, since then, has resided in Brentwood, Pacific Palisades, and Santa Monica, giving her a unique integrated knowledge of Los Angeles as a whole. In fact, Lisa says she could inform a client of qualities and subtleties of their desired neighborhoods in her sleep! Beyond innate skill, she works diligently to deliver what's best for her clients, no matter what.
Lisa's passion for her job is infectious. She loves working in a positive and collaborative boutique environment, citing that the intimate approach and winning mindset keep her motivated. Those who know Lisa best would call her a giver — when she's not giving time to clients and shaping their lives for the better, she's spending time with family and staying active in philanthropic organizations.
Client Testimonials
★★★★★
"
I am convinced there is no better agent in Los Angeles than Lisa Kirshner. Lisa has guided us through three home purchases and two home sales in the last decade. She has been an irreplaceable asset each time. She is the consummate professional. She has never let a detail go unattended. I cannot recommend Lisa highly enough. I have sent all of my friends to her. You simply cannot do better than Lisa
"
— JD and Aimee 
★★★★★
"
We were listed with another Broker Associate for 6 months and had no offer. Lisa was so prepared and put together a marketing plan that sold our house in 6 days in multiple offers!
"
— David and Lela A, Brentwood 
★★★★★
"
Lisa has been our real estate Broker Associate for over 15 years. We have had several transactions with Lisa and her team and can honestly say its never been anything but the utmost professional and trustworthy business relationship one could hope. Lisa operates with the utmost integrity representing both buyer and seller. She is always available and never seems to hesitate to engage in anything to help her clients.I would refer Lisa without hesitation to anyone interested in transacting real estate in Los Angeles. The best part of Lisa is after the transaction she consistently stays in touch to check in with her clients, insure things are going well, and remains a trusted friend in the business. Lisa is the real deal.
"
— Love, Dana 
★★★★★
"
We are fortunate to have landed the best Realtor®! Lisa and Kristen were involved in every step in our journey of becoming homeowners. Their availability to answer our questions and concerns did not have a limit, which speaks to their professionalism. We are genuinely thankful to Lisa and Kristen for updating us on the drastic changes in the housing marketing during COVID. As first-time homeowners, we would encourage anyone that is on the same journey we were in two months ago to consider Lisa and Kristen!
"
— Dr. Rojas, Harbor UCLA Medical Center, Torrance | DRS Agent Network Referral
★★★★★
"
Lisa Kirshner and Kristen Partipilo are really excellent real estate agents. They are incredibly knowledgeable about West LA neighborhoods, which allowed us to confidently buy a condo in the midst of the pandemic. As first-time homebuyers, they guided us through the whole process and were always available for our many questions. They were a fierce advocate and helped negotiate for many benefits. Lisa's team was always highly professional and very helpful. We will definitely use them again for purchases in the future. We would happily refer them to any of our friends.
"
— Dr. Yumori and Dr. Young, Ronald Reagan UCLA Medical Center, Los Angeles | DRS Agent Network Referral
★★★★★
"
Lisa and Kristen were very knowledgeable and attentive to us throughout our 7-month house hunting journey. Being first time homebuyers, we had a lot of questions and they answered our questions thoroughly. They made sure we felt comfortable and guided us through the whole process. We finally found the one and have closed! We couldn't have done it with any other team. Lisa provides so much experience being in the industry for more than 20+ years and Kristen was very helpful with her expertise as well. Would recommend Lisa and her team to anyone looking to start the home buying process!
"
— Evan and Alexa 
Lisa Kirshner's Listings
Listed By Compass
Active Under Contract
VIRTUAL TOUR