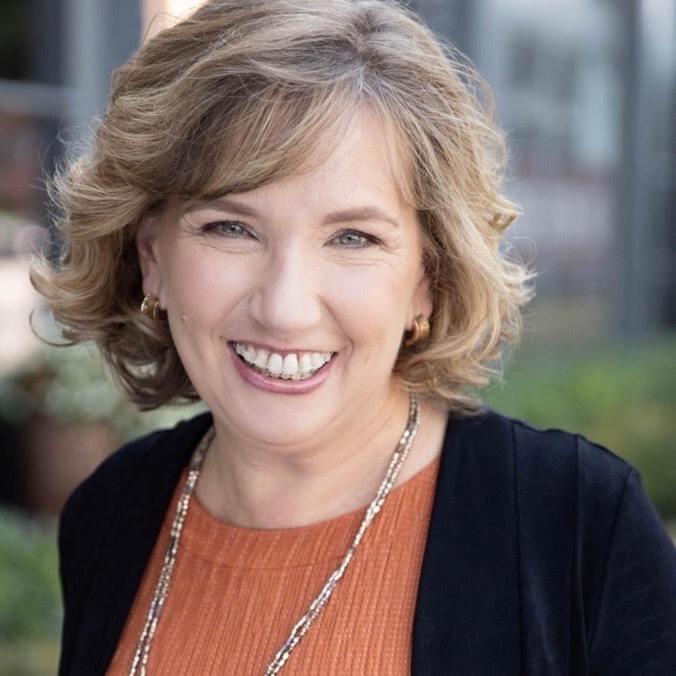 Lisa Nierste Morris
Real Estate Broker
Press
COMPASS CONCIERGE
The hassle-free way to sell your home faster and for a higher price, Compass Concierge helps you maximize its value by fronting the cost of home improvement services like staging, flooring, painting, and more.
No upfront costs, no interest, no hidden fees - ever.



Specialties
New Construction, Gated Community, Luxury Homes, Single Family, Condos, Historical Homes
Education
Indiana University–Purdue University Indianapolis
Client Testimonials
Scroll down for more
★★★★★
"Lisa was incredibly helpful to us in our home search process. We were living in Atlanta when looking for a house in Franklin. We were at first very interested in a house that was to be built in a new neighborhood. While it seemed great, we realized with Lisa's guidance that it wasn't a good fit for our needs and that the builder may not end up holding up their end of the deal. After we went back to Atlanta, Lisa found a house while out driving in Franklin that was perfect for us and in an area of Franklin was hadn't previously considered. We were unable to travel back to Franklin to look at the house, and ended up putting in an offer after FaceTiming with Lisa through it a few times but never actually stepping foot in the house. We trusted her that much! We truly couldn't have done it without Lisa, and she went above and beyond. We've also had a few situations comes up since purchasing the house that we sought Lisa's guidance on, and she has been incredibly helpful in guiding us to the right people to answer our questions. We can't recommend Lisa enough!"

★★★★★
"There's not enough space here to adequately explain how fantastic of a Realtor Lisa is. We were fortunate enough to have Lisa represent us as both a buyer and seller. It's impossible to choose which role was more important because she was flawless in consulting us through each of these situations. Simply put, we wouldn't have our dream home today without her and we would have had a disaster of a situation selling our former home without her tenacity and business expertise. Lisa took what is typically an extremely stressful process and made it safe, smart and simple. I highly recommend Lisa. Her market expertise and experience combined with her warm personality with not only give you a trusted Realtor, but a friend as well." - Ryan

★★★★★
"We "found" Lisa on the internet from over 600 miles away. She constantly communicated with us, kept us informed! She knows the area like the back of her hand and scoured the area for the very detailed list we had for a house. She was patient in showing us houses, flexible in her schedule to meet our schedule. Lisa is honest, professional, friendly and back someone who was more than an agent but a friend. She worked hard for us, and we wont work with anyone else."

★★★★★
"Lisa went above and beyond to help me find and purchase my first home. Even before I was financially ready to purchase a home, Lisa took the time to show me homes in different areas of Nashville so that I could decide where to focus my home search, way ahead of time. Lisa was very responsive and always easy to talk to, even though I put the offer in on my home days before Christmas! She was very knowledgeable about the area, property values, comparative values, and home features. As a first time home buyer, I was on a tight budget. Lisa always selected homes within my price range and was determined to help me find what I wanted within my budget. She also helped negotiate the selling price and closing costs confidently. I will definitely be recommending Lisa to friends, family, and coworkers when they are searching for their first or next home!!"

★★★★★
"We bought our very first home with Lisa. Lisa took the time to learn about what we wanted in our home. She was determined to find great options for us that were within our price range. She was great at helping us brainstorm on the pros and cons of living in certain areas. In the end, we found a house that was much more than we ever expected, but well within our price range. After we closed, she suggested a number resources for repairs, cleaning and decorating, many of which we used before we moved into our home. Lisa was very genuine in her concern for our family, and in finding a home for us that would fit our goals. She is patient, resourceful, knowledgeable, and charismatic, and we are grateful to her for an outstanding first home!"

About Lisa
Lisa was raised central Indiana and is the daughter of a home builder/remodeler. Within the first 19 years of her life, Lisa moved 21 times. She relocated to North Carolina, St. Charles, IL and then to Nashville, TN with her late husband and children. She settled in Brentwood in April of 1995 where she raised her three children.
The process of Building/Buying/Selling real estate was so instilled in her that she decided to start a career in real estate. Lisa got her license in October 2007 and acquired her broker's license in November 2018. As a result of working full-time in real estate since 2007, she has become a Multi-Million Dollar Producer and works as a consultant with her buyers and sellers. She is always looking for ways to better serve her clients, as well as improve her business.
Lisa takes it as an honor to be a part of such an important decision of buying or selling a home and wants to make it as seamless as possible. Referrals have become a large part of Lisa's business and let her know that her clients want their friends or family to receive the same exceptional experience as they did. Lisa is always educating herself on the market and real estate law, along with building a very valuable list of vendors, designers, and contractors. She always strives to be the best at what she does. She aims to complete each and every transaction with excellence.
Lisa is active in the community serving as a board member of the Foundation of Williamson Medical Center. When not working she enjoys spending time with her three grown children, five grandkids, and friends. She is happily remarried and lives in Franklin with her husband Mike and their two dogs.
Lisa Nierste Morris' Listings