Specialties
New Development Sales & Rentals
Large Portfolio Management
Rental Lease-Ups

Languages

Russian, Spanish

Testimonials

"On both transactions, Eugene and his team helped us avoid delays by staying on top of the entire process. And it doesn't just end with the contract; they're there to help navigate things like condo board application, paperwork, moving procedures, etc."
The Choi Family, Sellers and Buyers

"From day one, his entire team makes you feel like you are truly their most important client. My unit was never listed and sold off-market and the communication I received in regards to potential buyers and open houses and timing was something I have never experienced in the past."
Marc E, Seller

"Their strategy, marketing, communication and demeanor exuded confidence and professionalism and really put my mind at ease, not an easy thing to do. I enjoyed the experience so much I am now a regular at their many events and going forward would not even think about using anybody else, you shouldn't either!"
Christine L., Landlord
About The Litvak Team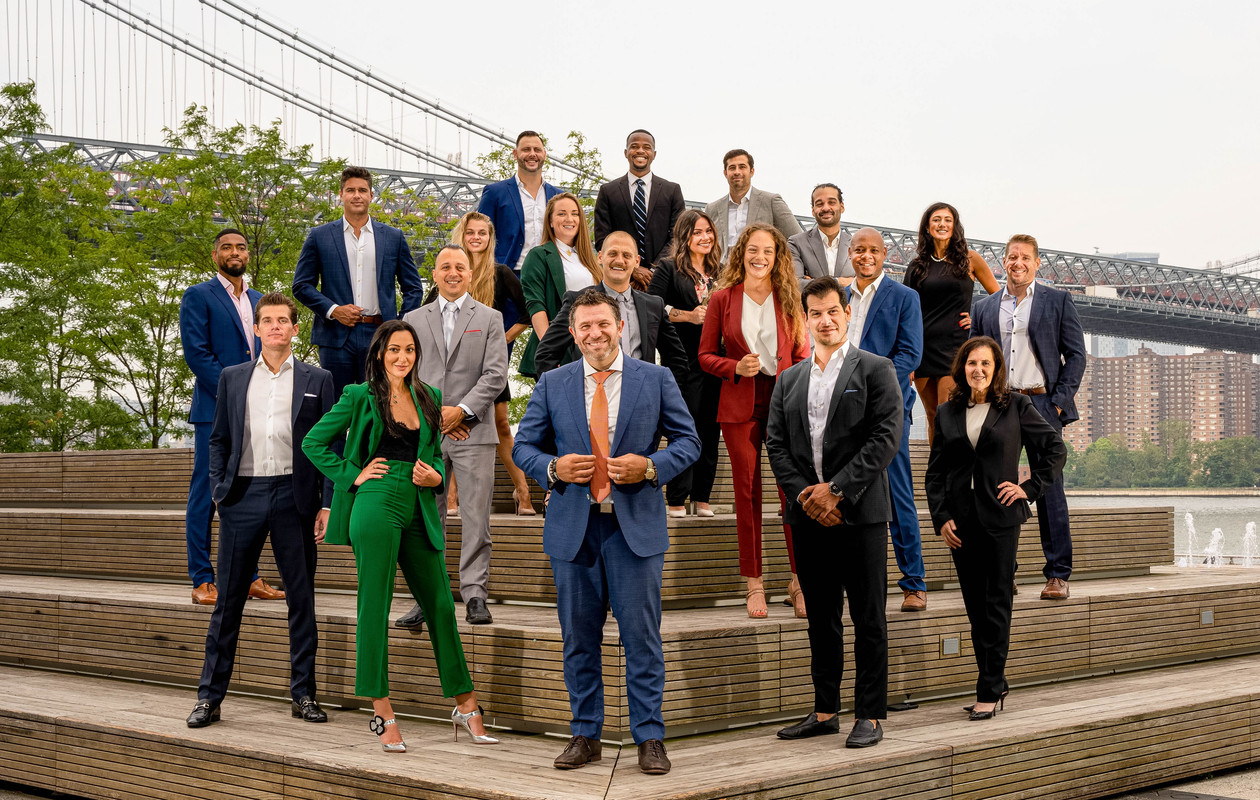 Often referred to as a company within the company, The Litvak Team headed by Eugene Litvak, was one of the first teams recruited to Compass and is now one of the largest. With over 75 years of combined industry experience, the team is uniquely qualified to provide accurate and relevant data, industry analysis and detailed current market conditions as well as a focused understanding of the luxury and non-luxury consumer. The team was established in 2010, has sold over $500 Million worth of real estate and has passed along over 11,000 keys to new renters and homeowners.
The Litvak Team has helped buyers, sellers, renters, and landlords throughout Brooklyn, Queens, and Manhattan and will go "wherever their clients take them." The team places a strong focus on relationships.
The team has exclusive relationships with some of the top developers in New York City and has seen success in achieving record pricing for new development. From conceptualization and floor plan suggestions to staging and sellout, the team takes a hands-on, partner-like approach to develop the best product and ensuring market absorption. Record-setting pricing is something the team seems to achieve with ease.
With a proven track record of quick lease-ups and repairing large vacancies, the team is also sourced by major landlords to assist with ground-up construction, maximizing rental portfolios and revamping consumer exposure.
Some notable projects include Input from conceptualization to the leasing of Young Woo and Associates New Upper East Side Development, and exclusive leasing and marketing rights to the entire Naftali rental portfolio. The Litvak Team represents thousands of units throughout Brooklyn, Queens, and Manhattan.
Eugene & The Litvak Team truly embrace and embody their team slogan: "All Your Real Estate Needs Under One Roof."
34 North 7th Street, PH2C:
Thanks to the collaborative efforts of Eugene Litvak, 929 Media and Interior Designer/Property Owner Marc Blackwell, The Litvak Team produced an emotional video which engaged buyers from near and far. As fate (or marketing efforts) would have it, they launched this video globally and ended up with an offer and signed contracts with an international buyer for a record price, and a record price per square foot for the building.
144 North 8th Street, 11C:
She's pregnant, they're in contract to buy a townhouse in Williamsburg, and they can't sell their apartment after six months on the market. With little time left, they called us.
Much like a doctor evaluating a sick patient, Eugene diagnosed the issues and prescribed the answer. We rebranded, refreshed and re-marketed the property.
The result? We're sold and closed after a short, 28 days on the market.
How did we do it? Check out Eugene's interview:
TLT Annual Client Appreciation Party:
After a banner year, The Litvak Team hosted their Annual Client Appreciation Party in Williamsburg. Clients, colleagues, professional partners, family and friends came out for an evening of special presentations from Compass Leadership, gifts, food, drinks and dancing!
The Litvak Team's Listings