Liz Daschbach
DRE 00969220
About Liz
Specializing in residential real estate on the Mid-Peninsula for over 34 years. I have sold over $3 billion of properties. My expertise in this diverse market has consistently distinguished me throughout my career as one of the area's outstanding agents, as well as a top performer in my company, the Bay Area, and nationwide.
Exceptional, dedicated customer service is my priority whether working with buyers or sellers. My strategy is carefully planned, individually customized, and progressively responds to changes in the market. I pride myself on being accessible, responsive, resourceful, and discreet. My many years of experience have earned me an outstanding reputation as a seasoned, skilled negotiator, and my numerous satisfied repeat and referral clients, as well as distinguished awards, attest to the confidence others enthusiastically place in me.
I employ a part-time licensed assistant and utilize a professional marketing production team for print and internet marketing. Their behind the scenes dedication allows me to spend more time individually with each client. In addition, I have my own extensive professional service network, including inspectors, contractors, landscapers, architects, designers, stagers, handymen, painters, and other tradespeople, enabling me to meet all my clients' needs.
Born at Stanford, and a life-long resident of Atherton, I am uniquely familiar with the features of the Peninsula and its sophisticated, competitive market. My extensive knowledge of schools, community programs, and cultural amenities is based on my own, first-hand experience and participation.
Whether buying or selling you can absolutely rely upon my extensive knowledge and unique expertise to negotiate the best results.
Serving the Mid-Peninsula region from San Carlos to Los Altos/Mountain View, specializing in properties in Atherton, Menlo Park, Palo Alto, Portola Valley Redwood City, and Woodside.
#12 Individual Agent in the SF Bay Area Region per San Francisco Business Times 2020
#59 Individual Agent in the Nation per Wall Street Journal 2020
Top 200 in the Nation per Wall Street Journal 2013-2019
Testimonials
My family and I have worked with Liz Daschbach for residential real estate for three decades.
I met Liz after my college roommate purchased his first home in Menlo Park. He gave Liz such high praise that my family decided to meet Liz, and shortly thereafter, we too then began working with her. Over the course of the three decades since, Liz, on behalf of my immediate family and me, including a brother in Woodside, a brother in Atherton, a mother-in-law in Menlo Park, a brother-in-law in Emerald Hills, and my own family residing in Atherton, Liz has successfully orchestrated the purchase and sale of nine homes representing over $44.5M in value. During this three decade span, my extended family has raised three children and twelve cousins, five of whom are now in college!

My family and I have come to rely on Liz as the top realtor in our area. She is always reliable, and always successful, regardless of the complexity or unique challenges of a transaction. She has the most in-depth understanding of our market. She takes time to do the additional research to think about segments, target buyers or sellers, and seasons. She has an incredible eye for the details that matter. She has built generations of respect across the real estate community including agents of prospective sellers and buyers — they all know Liz, they all respect her integrity, and they all know that be it with them or someone else, she will get the deal done. I have seldom, in my own thirty-five-year career running high tech companies, witnessed someone so dedicated and committed to her domain.
— Atherton Homeowner: Jeffrey C. Smith; Ph.D., Stanford; CEO, Smule, Inc.
. . .
We can highly recommend working with Liz Dashbach and would not hesitate to work with her again in the future.
We have had the fortune to work with Liz on both a buying and a selling opportunity.

Before launching our search for a new home, we did extensive research and spoke with various real estate agents. Liz immediately stood out because she was extremely knowledgeable and experienced in this marketplace. Within moments of reaching out to her, she was on the phone with us, even though she was on a family trip. It was clear that Liz lives and breathes real estate and is interested in making her clients happy.

She could rattle off neighborhood details, insights, prices, and upcoming houses without having had any prep time before our first conversation. Even more impressive was her immediate insight into off-market opportunities she had access to through direct relationships or her expansive network. We truly appreciated that we didn't have to deal with assistants or other team members but that it was always Liz who picked up the phone or got back to us within minutes. She patiently showed us many places and provided unfiltered and valuable feedback. Liz knows when something is overpriced, can outline potential problems, and never applies any pressure. When we finally identified a house, she helped us put the winning strategy in place and get things done. The selling agents could not have been more clueless, and she took even charge of items they were responsible for, just to ensure the transaction went through smoothly. It was imperative to her that we, as her clients, would be happy. She only uses vendors who worked with her successfully for many years, so everyone we interacted with was simply top-notch in their respective fields.

When we sold our old property with Liz, the transaction was again very smooth. She brought in all the necessary vendors to get the house into great shape, and we sold the place within three days and had multiple offers exceeding our expectations. With her experience, she also ensured that we kept an excellent backup offer in play, but fortunately, we didn't even have to worry about that as she had done a great job to qualify the buyers.

Whether you look for a house or want to sell your place, Liz is the person who will make these complex processes and transactions seem effortless.
— Woodside Homeowner: Sascha Naujoks, VP, Applications Engineering, C3.ai, and Karla Naujoks, Ph.D., Executive Medical Science Liaison, Acadia Pharmaceuticals
. . .
Thank you Liz, for your amazing efforts with the sale of our property.
From the start you were so professional and considerate with the handling of our sale. Your knowledge and vast experience resulted in a creative off-market approach that culminated in an almost invisible marketing and sales process for us. Being so well networked within the community, and your personal hands-on approach, we always had a feeling of privacy and security.

You were so clever to react quickly and encourage us to allow select showings exactly when we needed to do so, even though we were reticent to proceed since we would be hosting an out-of-town wedding. Thank goodness we listened to you. We received an offer immediately after one showing, and you then used well-honed negotiating skills to increase the offer by $400,000 over our intended asking price. While we were very hard to reach due to a huge family event, you sensitively contacted us as little as possible and the deal was closed in eight days! We left to do final preparations for our daughter's wedding owning our home, and had a deal before they even said "I do". It was remarkably smooth, particularly because you gracefully negotiated for us to stay rent-free for several months. Your attention to detail, extreme knowledge of the market, setting expectations (and then exceeding them), and empathy for family commitments was just the best we've experienced through our many home sales!

Thank you Liz for all that you did for us during a hectic time. You turned what could have been an extremely stressful experience into a smooth process for all concerned. We are happy to recommend you to anyone interested in selling their home with the best realtor in the Atherton area.
— Atherton Homeowner: Sandra and Steve Smith
Spotlight
Private Exclusives
A private exclusive listing is an off-market home that can be shared by a Compass agent directly with their colleagues and their buyers. Property details aren't disseminated widely and won't appear on public home search websites.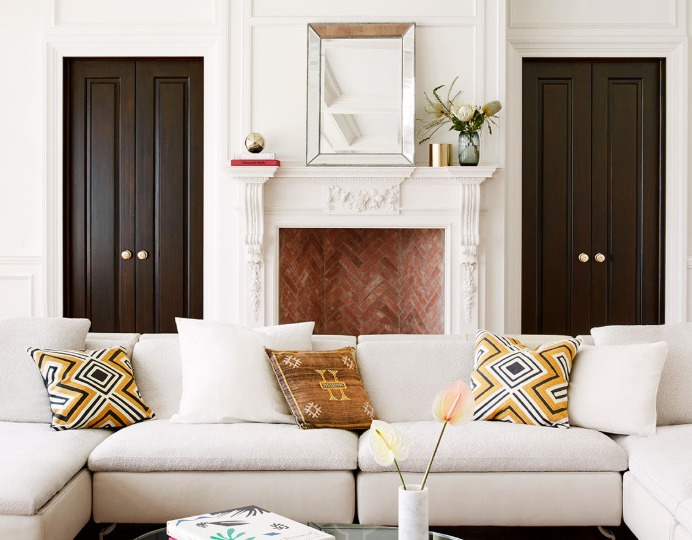 Liz Daschbach's Listings
Listed By Compass
Pending ( Do Not Show )
Listed By Compass
Pending ( Do Not Show )
VIRTUAL TOUR