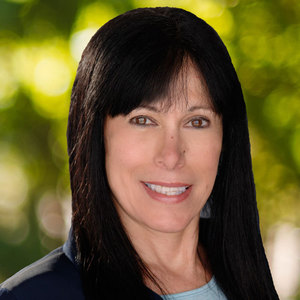 Lois Planco
Licensed Real Estate Salesperson | Licensed as Lois M. Planco
Revenue
Lois is responsible for well over $1 billion in transactions.
Awards
Lois is part of The Leonard Steinberg Team, which is consistently ranked as one of the top ten Broker Teams in the United States by The Wall Street Journal.
Specialties
Lois is responsible for the marketing of many of Downtown's prized properties, including 200 Eleventh Avenue (Manhattan's only building with an 'en-suite sky garage'), 415 Greenwich Street (The Tribeca Summit), 245 Tenth Avenue, the Townhomes of Downing Street, and 744 Greenwich Street.
About Lois
Lois Planco has established herself as an astute professional in the real estate community. She joined the real estate industry after a long and distinguished career in the entertainment field, starting at the William Morris Agency as a Casting Director, where she worked with prominent actors and directors to cast them in major feature films, network television, and Broadway theatre. Lois's vision and keen eye for talent make her a natural for finding the best fit for her buyers, as well as the most qualified purchaser for her sellers.
Lois is an integral part of Compass' leading brokerage group, The Leonard Steinberg Team. Headed by
Leonard Steinberg
, the team is comprised of seasoned professionals who are highly valued by their clientele and well-respected by their peers. The Leonard Steinberg Team is focused on all facets of luxury living, and the team has built its reputation on being a full-service brokerage. This unparalleled level of service starts before the purchase or sale of a property and continues well beyond closing. Lois has been responsible for the marketing of many noteworthy properties around Manhattan and has helped dozens of buyers find the perfect home. Her quietly elegant style and advice is derived from honest, accurate, and up-to-the-minute data and has helped both buyers and sellers to make smart, educated decisions.