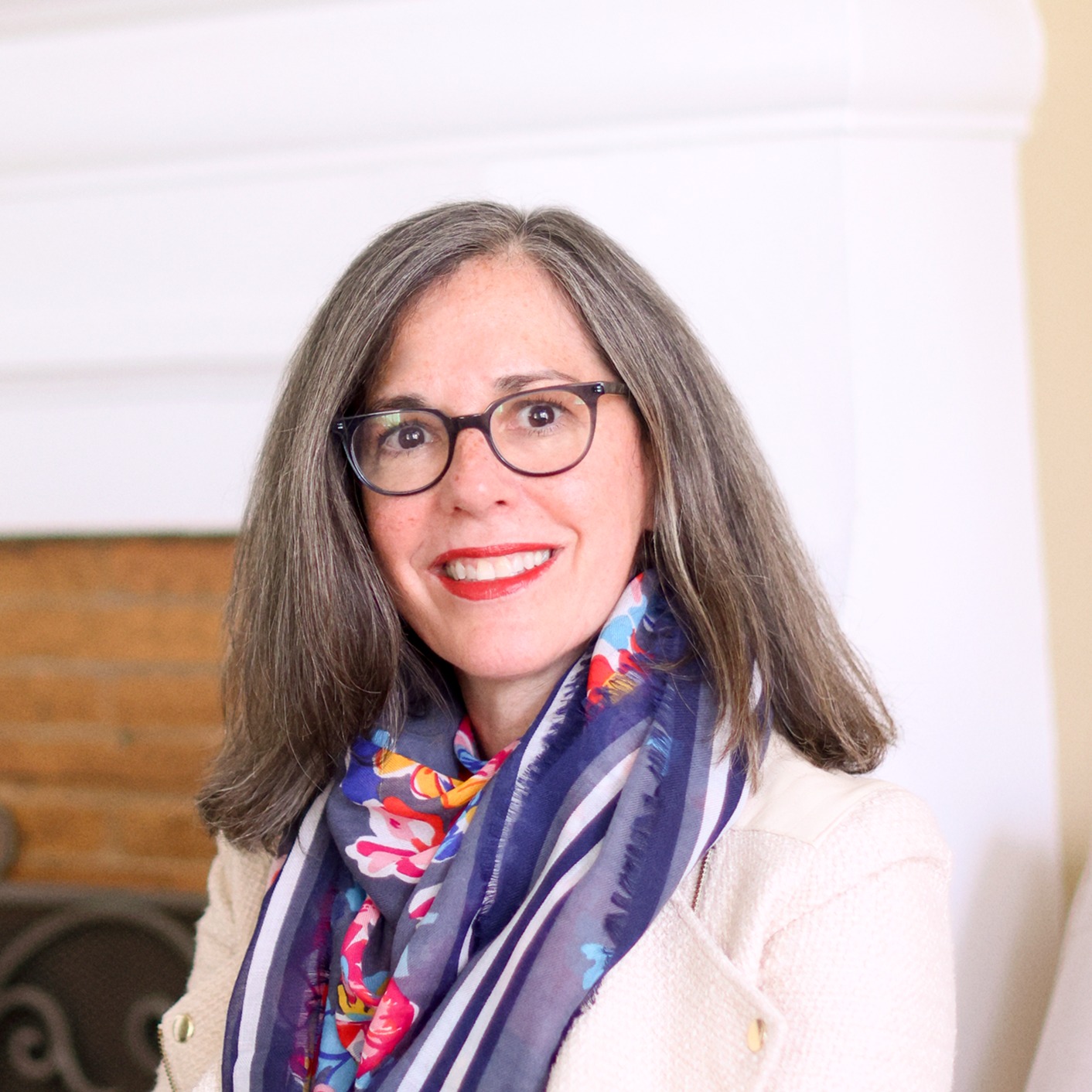 Lori Altman
Realtor® | Licensed as Lori Altman-Achitoov
Social Media
Specialties
lorialtman.com
Buyer's Agent, Listing Agent, Residential
Education
The American University in Washington, DC -
B.A., Public Communication
Client Testimonials
Scroll down for more
★★★★★
""If I could give 10 stars I would! Lori is the best Real estate broker I have ever had the pleasure of working with. She is very knowledgeable, incredibly devoted and goes above and beyond for all her clients. She helped us find a great home at a great price. Most importantly, Lori is open, honest and very reliable. It is a pleasure to work and interact with her. I would wholeheartedly recommend her to anyone looking to buy or sell a home."" - Millburn Home Buyer

★★★★★
"Lori was incredibly helpful, supportive and knowledgeable. She has a deep understanding of the market and her advice was always spot on. Highly recommend!" - -J.K., Home Seller

★★★★★
"Lori guided us every step of the way and made the process of selling our home go as smooth as possible. Her inputs and patience with all of our questions and concerns were greatly appreciated. We highly recommend her." - A.S. , Home Seller

★★★★★
"I was introduced to Lori by one of my best friends when he heard we were looking to buy a home in NJ and I have been grateful to him ever since. Looking back in emails from when we were introduced to Lori to when we finally had an offer accepted I have 426 Emails spanning almost a full five months. During what must have been the worst buyers market in the history of buyers markets, and in the middle of a pandemic; Lori gave up literally every Saturday but 1 to tour my wife, 6 year old daughter and I around Montclair, Maplewood, South Orange, Glen Ridge, Millburn, Short Hills, and eventually Summit and Chatham. I could not tell you how many houses we saw, or how many phone calls we had with Lori discussing strategy, but since we were seeing around 4-5 properties a week for 3-4 months I am reasonably sure it was in triple digits. As extreme as that sounds though, Lori never did anything but tell us to be patient and that she was committed to the project and would be happy to seemingly spend the next year looking with us if that ended up being how long it took. We genuinely felt as if she cared as much about our happiness as we did in what we were looking at and never let us grow too frustrated with the number of times we came in as the third best offer out of 17 on something we had fallen in love with.
I think it is rare to find a person like Lori, who you may have never met before, yet seemingly instantly inspired enough confidence in them that we feel totally secure in turning to them for their help and guidance in making what was clearly one of the largest decisions we had ever made in life. That was our experience with Lori. I could not recommend someone more if you're looking not just for an agent, but for a partner in finding or selling your home. She works tirelessly without complaint and will make your goals and dreams for the house her goals and dreams." - A.C. , Home Buyer

★★★★★
"Lori is a consummate professional who was always available when we needed her. She always listened and always communicated with us.
As is the case with many home sales, we encountered some challenges during the sale and Lori's experience and know-how was always evident as she navigated us through the process. Her ethics, experience and perspective provided us with a level of comfort and trust that made it all workable and attainable. Without any hesitation we highly recommend Lori as your real estate professional." - B.F., Home Seller

★★★★★
"Lori was terrific. We were not easy clients, and Lori's patience, insights, and indefatigable good humor and charm were astonishing. We felt really lucky to have Lori's guidance and help throughout the process. She consistently went above and beyond the call of duty. There is no question we will call on her counsel next time around." - R.L., Home Buyer & Seller 

★★★★★
"Lori helped us buy our dream home in Maplewood during the pandemic. Lori's knowledge of the local market helped us buy our home in a very competitive real estate market. I would highly recommend Lori to our friends and family. When we decide to sell our home, our first call will be to Lori Altman." - C.G., Home Buyer

★★★★★
"Lori helped us find our amazing house. She is very reliable in a timely fashion. She was professional during the entire process. Lori goes the extra mile in assisting her clients. She has a great sense of patience and understanding. We highly recommend her especially that this was our second experience with her." - L.A. , Home Buyer

★★★★★
"Lori is an amazing real estate agent in the South Orange I Maplewood I Short Hills area. We met Lori at one of her open houses and instantly felt connected to her. She is extremely kind and super knowledgable of all the area has to offer. Ever since our decision to work with Lori, she has been attentive to our needs and made the entire home buying process enjoyable· even when we had no idea what we wanted, Lori was patient and informative to help us narrow down decisions or regain focus. She is a true expert in her field, with lots of knowledge of the housing market and local amenities. We felt very informed throughout the whole process and now that we are in our newly purchased, AMAZING home, she's still helping us with local contractor recommendations and other helpful tips around town. If you are in the market for a new home or selling your current one, I absolutely recommend you contact Lori." - B.R., Home Buyer

"Lori's professional and fast approach to business resulted in advertising our apartment for rent to signing the contract with new tenants within one month. Lori listened, and her ability to quickly analyze information provided to her enabled her to present sound options based on our needs. She promptly updated and responded to us with relevant details, and we had full trust in Lori throughout this process. We have known Lori for over 9 years and would firmly recommend her to any prospective buyer, seller, landlord or tenant. She is a warm & friendly person whose passion is genuinely reflected in her professionalism." - S.S.

★★★★★
"Lori is professional, knowledgeable, warm, and helpful. She was always quick to respond to any requests, and helped us navigate the stressful situation of selling our home. Because of her expertise, we received multiple offers and accepted an offer within 4 days of listing. We went on to quickly and smoothly closing the deal. I highly recommend her!" - Erica W.

★★★★★
"We met Lori at an open house while we were beginning the process of our real estate search in Maplewood, NJ. We had encountered other agents in the open houses, but we hit it off with Lori right away and asked her to represent us as our buyer's agent. It was the best decision that we made in the course of buying our house. Lori is a long-time resident of the Maplewood/South Orange/Millburn area and knows this market as well as anybody. She met with us in the beginning and took the time to show us a selection of homes in order to assess our preferences, and she quickly gleaned what kinds of properties interested us and which did not. When she showed us the home that we ultimately made an offer on (and purchased!), it was clear she understood us very well as buyers. From that point, Lori helped us to understand the range of values applicable to comparable homes and expertly shepherded us through the process of offering, obtaining a loan and insurance and all of the other assorted items required on the way to closing. On the closing date, she was right by our side to make sure everything finished according to plan. Now, we live in our beautiful new home, and Lori checks in on us regularly to see if we have any questions about life in our new town. There is no doubt for us that we picked the perfect real estate agent to work with, and that Lori is an exceptional service provider who delivers results for her clients. Next time we need to sell or purchase real estate, Lori will be the first call that we make, and in the meantime we'll happily refer all of our friends, family and coworkers (and hopefully the reader of this review) her way. " - Doug D.

★★★★★
"Lori is incredibly professional, knowledgable and kind. She guided us through the listing process with such ease and had wonderful resources and contacts to keep things running smoothly. I highly recommend her for any of your real estate needs. " - Debbie G.

★★★★★
"Lori and her associates were very professional and easy to work with. She helped with every step and made the process much easier. Our home sold quickly and smoothly. She also guided us well on the purchase of our new home. I would recommend her very highly. " - Amy M..
About Lori
Background: 
Lori, prior to entering real estate, enjoyed successful years selling media and marketing solutions to premier brands.  She worked in the luxury sector while the Travel Director at Travel + Leisure magazine. She continued her career in media, becoming the Vice President of Sales for a division of Gannett.
Home Sellers:
This media sales background matters to discerning home sellers, as Lori strategically creates marketing plans to promote their homes to motivated and qualified buyers. She understands that selling and buying real estate can be an emotional endeavor, and her sense of caring is reflected in her relationships with those she does business with every day. 
She listens to sellers, offering resources and ideas to best position the home to get top dollar in the current market. Her sellers appreciate the personalized service she provides, providing guidance every step through the transaction and beyond! 
Home Buyers:
Home buyers appreciate her incredible sense of integrity, local market knowledge, personal attention, humor, listening and negotiation skills.  She provides local resources, including, but not limited to: mortgage lenders, attorneys, inspectors, etc. Lori's market area includes: Millburn/Short Hills, Maplewood/South Orange, Summit, Livingston, West Orange and surrounding towns. Her focus is in: Essex, Morris and Union counties, within commuting distance to NYC via train.
Education: 
Lori graduated with a B.A. degree in Public Communication from The American University in Washington, DC. She has traveled extensively around the globe, and understands the feeling of "home".  
NYC to NJ: 
She raised her family in Millburn, NJ, where they moved from a NYC apartment and her children graduated from the Millburn public school system. She understands that every buyer has unique home wants/needs. The urban to suburban theme is not new to her, having been a commuter for many years! 
Interests:
Lori's interests include: real estate, travel, food, wine, fitness, dogs, reading, and spending time with family and friends. 
She welcomes the opportunity to work with you!