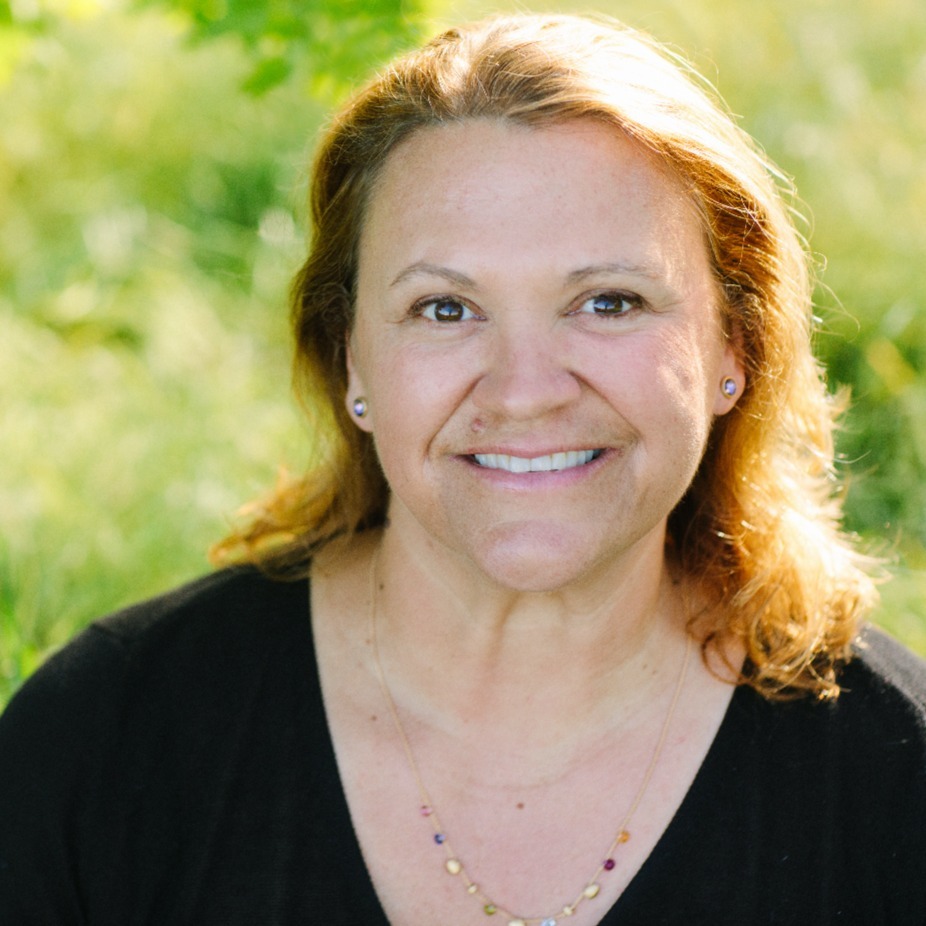 Lori Burrows Warren
Realtor® | DRE# 01963678
Specialties
• Buyer's Agent
• Listing Agent
• Relocation
• Consulting
• Languages: English and Spanish


Education
Claremont McKenna College
Client Testimonials
Scroll down for more
​ ★★★★★
"We recently decided to sell our Bay Area home of 22 years to move to a horse property in Santa Ynez. I immediately knew Lori was the only agent I wanted to work with. I met Lori years ago when our kids were in elementary school. We volunteered on many projects and Lori was extremely dedicated to any task she took on. She is a person with strong ethics, a wonderful sense of humor and whip smart. As expected, she guided us through the sale of our home (which went well over asking) with skill and focus. Lori doesn't let any detail escape her that may negatively impact any sale. She also genuinely loves what she does and celebrates whatever journey her clients are on to either buy or sell a home. Lori's experience and attention to detail ensures that when you place or receive bids, they are extremely thorough and highly professional which can make all the difference in the crazy market that is the Bay Area. With Lori, her work is truly more than a job to her. She takes great pride guiding her clients on the journey of buying or selling a home and helping them find the best path forwarding according to their individual needs and goals. She truly goes above and beyond for every client." - Emily

★★★★★
"I would recommend Lori highly. She quickly identified the correct property features to highlight, she helped us price the property correctly to bring in higher offers, and she held our hand throughout the bidding and offer acceptance process. And she was a pleasure to work with." - Mary M.

★★★★★
"Lori has integrity keeping all eyes on the prize to sell property! Her professionalism with all parties and was clear and straightforward. She has skills selling jointly owned trust property, with equal respect to all parties. She negotiated and timed every step in the process during Covid's challenges, allowing clients to give input on expertise they have with grace in her process. She has built a team of talented, experienced professionals to meet deadlines and solve any problem that may arise. She has experience upgrading property to showcase its potential. She can be trusted. She loves her work. She respects your time and listens!"

★★★★★
"We bought a home and sold a home with Lori. She is no-nonsense, extremely smart, incredibly efficient and a "force of nature" in terms of getting projects moved along when they would otherwise drag. She took control of the staging process (which was quite complicated) and did an amazing job. Our townhouse sold for significantly more than other units in the complex, in large part because of the excellent preparation work and the huge effort she put into putting together all of the disclosures. She has strong opinions (which i appreciate enormously in a broker) but was also very respectful of my wishes. She is very well connected in the real estate community and knows how to go the extra mile in a competitive situation."

★★★★★
"Lori Warren is the most strategic real estate agent we could have asked for. She knew exactly how to show our place to the best advantage. Throughout the process of fixing up and staging our house she offered consistently high-quality advice showcasing her experience in the field. She was a pleasure to work with and always upbeat during complex negotiations with our eventual buyer and, during escrow. Lori is cheery, kind and fun to be with. It is clear buyers responded well to all that she put into our project.." - Jen S.

★★★★★
"Lori was very helpful with the process of buying a home. She showed me the home, did a detailed comparative market analysis, always answered my questions quickly." - John G.

★★★★★
"Working with Lori was a complete pleasure. She knows the market, is clear and transparent about the process, and is laser-focused on getting the best results for her clients. I can't recommend anyone higher than her."

★★★★★
"Lori made a difficult and stressful situation much easier and efficient for me and my siblings. From the moment I met Lori, I could tell she was a hard-working, organized and very knowledgeable real estate professional...and she did not disappoint! We needed to sell our parent's house and the way the title was held, there were some challenges; Lori jumped right in and made sure all was in order before we listed the house so there would be no road blocks once the offers came in. In addition, her professional foresight, can-do attitude and network of vendors helped get the house in prime shape, staged and resulted in us selling the house for top dollar. Lori has strong communication skills and constantly kept us updated on the status of things and what action items she needed from us. Lastly, she's super easy to work with and actually has the ability to make a stressful process so much more bearable." - Sharon O.

★★★★★
"Lori walked us through the entire home sale process expertly and proficiently. She provided valuable insights on which projects would increase the value of the house, connecting us with quality contractors. She has a knack for interior design and led us to an excellent stager. She understood the comps and gaged the market accurately, yielding an 11.5%-over-listing highest offer. Lori was good at both big-picture and details, and was able to deftly and cheerfully shepherd all the moving pieces (people, timeframes, paperwork) along to bring the vision to reality. Lori went above and beyond to make us feel comfortable and knowledgeable about every step of the process, and communicated with us effectively. I appreciated Lori's wealth of wisdom and insight, as well as her availability and diplomacy, especially at difficult decision-making points. I appreciated Lori's personality, character/integrity and attention to detail, along with her many years on the Peninsula and her depth of realty experience. Lori is experienced and competent and was delightful to work with." - Sarah U.

★★★★★
"Lori walked us through the entire home sale process expertly and proficiently. She provided valuable insights on which projects would increase the value of the house, connecting us with quality contractors. She has a knack for interior design and led us to an excellent stager. She understood the comps and gaged the market accurately, yielding an 11.5%-over-listing highest offer. Lori was good at both big-picture and details, and was able to deftly and cheerfully shepherd all the moving pieces (people, timeframes, paperwork) along to bring the vision to reality. Lori went above and beyond to make us feel comfortable and knowledgeable about every step of the process, and communicated with us effectively. I appreciated Lori's wealth of wisdom and insight, as well as her availability and diplomacy, especially at difficult decision-making points. I appreciated Lori's personality, character/integrity and attention to detail, along with her many years on the Peninsula and her depth of realty experience. Lori is experienced and competent and was delightful to work with." - Sarah U.

★★★★★
"Lori was an instinctive and powerful advocate representing us as Sellers. Just before the pandemic hit, we had just moved out to start some renovations before selling. Suddenly, everything shut down for a few months. When things slowly started up again, rules and regulations were different for agents, sellers, vendors, and buyers. Lori adapted to the new processes and quickly navigated wrapping up work on the house, the inspections and aggressively launching our house on the market before things changed again. She was running on all engines: confident, adaptive, committed, and able to get our house sold with the best of possible outcomes: thousands and thousands of website hits, multiple offers the first week, and then cash.

It sold in a week. I don't think we would have been able to pack up our house, move out, spend money to make money, and get such great results for our next adventure with any other agent."

★★★★★
"Lori helped us buy a condo in Redwood City, so we decided to work with her to sell our home in the Woodside Plaza neighborhood of Redwood City. The buying experience was fantastic and selling was just as good. Lori knows the Woodside Plaza area very well. She has a comprehensive plan to market a listing that produces proven results and never leaves you wondering about status or what is happening next. After working with other contractors or service providers, I especially appreciated that, when there is an action to take, you only need to ask Lori once and you can count on it getting done. More particularly, our transaction needed to be completed on a tight timeline because we were closing on another property... over the holidays... in the middle of COVID restrictions. After preping the property, we were listed on schedule and quickly received strong offers to chose from. One of the offers included unique financing. Lori immediately dug into the specifics so that she could quickly provide us with a complete understanding of the risks and contingencies involved. With her help we could confidently chose the best offer that would close on time, which it did." - R. Man

★★★★★
"We have worked with several great realtors over the years, but no one has worked so hard to maximize the sale of our home as Lori did. From beginning to end, she gave us 110%, even though she has other listings (and school aged children!). For example, when I tried to "help" our outdated plumbing along but instead caused a leak, Lori helped to find a plumber and was there to let him in to fix the mistake I caused. She did this without a blink, because she's that committed to seeing your home in the best position to sell. She carefully advised us on what to spend money on and what was not worth the investment. In the end, we spent less than 2% of the sale price on fixing up our outdated home and got it looking in great shape, thanks to Lori's knowledge about what's important to buyers. Lori also helped to get the price just right (tricky during a pandemic and off-season with an older home). Best of all, we always knew Lori had what was best for us at heart. She is full of integrity, a fabulous communicator and just plain fun to work with."

★★★★★
"In the beginning stages of the Pandemic and after living in our home for 42 years, we relocated out of state. We needed someone we could trust and who would "push" us in the right direction to sell our home. We had connected with Lori previously and appreciated her integrity, honesty and drive, so we choose her to help us transition to the next chapters in our lives. She was Awesome! She brought in outside talent to assess our home. That gave us direction to ready our home for the market. She helped us understand the need to transition from thinking of our home, as our home, but now as a commodity to sell. She cared about the transition we were going thru and was gracious & patient. Her selflessness showed when she needed to leave the area to address family issues and she partnered with another realtor to get us across the finish line to sell our home. So, if you are looking for someone who has the following characteristics, honesty, truthfulness, integrity, caring, and is knowledgeable She her clients first, then you should contact Lori Warren!" - Lyle H.

★★★★★
"Lori was a fantastic agent from start to finish! She's highly skilled, knows the Peninsula market so well, is professional, caring and a great negotiator. She made selling our home a great experience and we will be using her again for all our real estate transactions! Would recommend her without hesitation to anyone looking to buy or sell a home!" - Deette C.

★★★★★
"Early March, 2020 my mother passed away. Due to circumstances regarding the mortgage we had to act quickly to sell her home in San Jose. As you can imagine with the world dealing with a pandemic, shelter in place orders and our family grieving this was a very difficult time. Lori is not only a great realtor, she is a wonderful friend. I mentioned to Lori in early April that we were really overwhelmed and concerned if and how we'd be able to sell my mother's home by June. Lori said, "I'm going to help you and we're going to make this happen, don't worry!"

Since Lori's real estate expertise is on the peninsula (San Mateo County area), she said it would be best to have a Compass agent that specializes in the San Jose area to represent us. The next day she spent three hours calling and speaking with potential agents to find the agent that best suited our needs. The following day, Lori, the agents I selected, and I had a conference call to discuss the property, timeline, expectations, etc. The team of agents I worked with were very compassionate, professional and compliant during the shelter in place mandate. We received multiple offers and closed escrow mid June!

Thank you so much Lori for your help, positivity and support!" - SJ Sam

★★★★★
" Lori was very astute with her recs to me. She kept her eye out and found the perfect house for me. She recapped the comps and offered good comparative notes. Lori really knows the Redwood City and surrounding area. She was incredibly familiar with the educational system. She was a winner in all regards. I would definitely use her for my next sale and purchase."

★★★★★
"Lori represented us when we were selling our home. When we were considering agents to work with, we knew we wanted to work with Lori because she lives in our neighborhood and she really knows the local real estate market. We also know Lori to be a person of high integrity both professionally and personally. From the time we decided to sell our house to well after closing, she made the whole process seamless. She kept the paperwork moving, was very responsive to our texts, calls, and emails, and kept us informed of market conditions. In the end, she found us the perfect buyer who made us a fantastic offer. We couldn't have been happier with the experience and outcome. We really enjoyed working with Lori and we highly recommend her to anyone considering selling their home."

★★★★★
"We keep pinching ourselves that this is our new family home! Lori is the best combination of professional and personable. Her local expertise and solid agent connections helped get us our dream home. She found us an off market home seen by only one other buyer, got us into contract before others could see it, then sold our home in a time crunch. Her combination of tenacity, hustle, and negotiation skills made the home selling and buying process much smoother, with great end results. We highly recommend Lori as a partner for your real estate needs." - J. & G. Wong

★★★★★
"Lori Burrows Warren is fantastic. In my home buying/selling experience, this was the easiest, most stress free process I have ever had. Lori is extremely knowledgeable, personable and trustworthy . She took the time to listen to us and she made sure our needs were met. She kept us in the loop through the entire experience, explaining each step of the process. Lori was open to all our questions and responded promptly. Looking for a new home can be a daunting experience but Lori made it fun with her positive, quirky, honest and caring personality. I am looking forward to working with her again in the future." - Liz M.

★★★★★
"Lori worked with us to quickly put together an offer in 48 hours and got our offer accepted out of 10 competing offers, and followed through all the loose ends and accommodated our various requests promptly all the way to closing. She is very professional, thorough and efficient, and knows the local area very well, walked through all the documents and detailed information thoroughly. It had been such a very smooth process that I did not quite feel the challenges of home hunting of Bay Area! We are very grateful for her service."

★★★★★
"Our family recently decided to sell our long time home in Redwood City, and the best decision we made during this time of transition was to pick Lori Burrows Warren as our real estate agent. Throughout the entire sales process-from listing to staging, conducting fabulous open houses and negotiating the final contract details-Lori was knowledgeable, sensitive and meticulous. She had our complete trust and confidence during every aspect of our real estate transactions and we would recommend her services to anyone who wants the best possible real estate experience. Lori Burrows Warren is simply fantastic!" - S.

★★★★★
"Lori is amazing to work with! I trust her, she is very careful, thorough and is always available to help. She is ready to think out of the box and explore all opportunities. She knows the areas and property dynamics so well, I highly recommend Lori, she is also a lovely person and a joy to work with!" - K.M.

★★★★★
"Looking back on the lightning fast sale of our house and complicated purchase of a new one, I can't think of anyone else that could have gotten us through that process. Lori is a fantastic combination of optimist, planner, cheerleader, and realist. She helped us get our house market ready in 7 days by arranging a flurry of vendors and contractors and telling us *exactly* what we needed to do. She helped us get an offer for *exactly* what we needed 3 days before we left on family vacation. She helped us beat out 2 other offers on our new house when we had a contingency (big no-no in this hot market). She worked while we were on vacation to make sure both transactions went through. When things hit the fan, she stepped in, made a plan, and saw it through to the end.

I could not be more impressed with Lori's work and am sad we will never get to work with her again since she found us our dream house. But you can! And you should." - M.P.

★★★★★
"In a word, Lori Burrows Warren is AMAZING. My husband and I both bought and sold a home this summer, in this insane, super-intense Redwood City real estate market. Both my husband and I have demanding careers and we have two small children, but Lori worked around our schedules and was incredibly engaging with our kids as well, so much so that our 2-year old continues to ask for her even though we're done with the process. Lori walked us through the process of prepping, staging, and selling and had a network of experts (gardener, handyman, stager, etc.) that she recommended along the way. We ended up getting about $100K over what we'd anticipated for the home we sold, which allowed us to purchase the home we'd been dreaming of (oversized lot on the end of a cul-de-sac in a beautiful, family-friendly neighborhood). Lori knows Redwood City like the back of her hand. Once we decided on a home, she advised us on what to bid in this crazy market, worked basically 24 hours straight to get in a clean and complete offer that we made literally one day after the home went on the market. And we are THRILLED with our new home. All this to say, I cannot recommend Lori more highly. If I could give 100 stars I would!" - I.D.

Feel free to check out more of Lori's client testimonials on Zillow here: Testimonials
About Lori
Born and raised on the Mid Peninsula, Lori grew up in real estate. With a Mom as a real estate agent and a Grandfather in real estate development on the Peninsula, she grew up going to Open Houses. She attended Menlo Park's Oak Knoll and Hillview schools, followed by Castilleja High School and Claremont McKenna College. After co-founding a tech company in 2001 which created tools for real estate brokerages, Lori jumped into the industry herself and hasn't looked back since.

Lori loves the combination of negotiations, project management, and interpersonal skills needed to successfully serve her buyers and sellers. She puts herself in the shoes of each client, and works tirelessly to create win-win situations. Whether it's negotiating the purchase of a home against 3 other potential buyers or ironing out the more mundane details during escrow, Lori's abilities to multi task and prioritize issues is high. She has a strong intuitive sense. She is straight forward, honest, and holds integrity in the highest regard in her transactions and ongoing relationships with her clients.

Lori resides in Redwood City, is married to a real live rocket scientist, and loves being Mom to three fabulous children, all in Redwood City public schools. She participates in the Redwood City Superintendent's Parent Council, her church (Peninsula Covenant Church), and swims with the Peninsula Community Center's Master's Swim Team. One day, she'll join a water polo team (she was an All American polo player in college), but for now she'll use her competitive nature to help her buyers and sellers get where they want to go.

Lori wants to be the real estate agent for life for each of her clients.

Is Lori a fit for you? Give her a call to find out. Or email her to get on her monthly In The Loop eNews full of custom, fun content.
Lori Burrows Warren's Listings