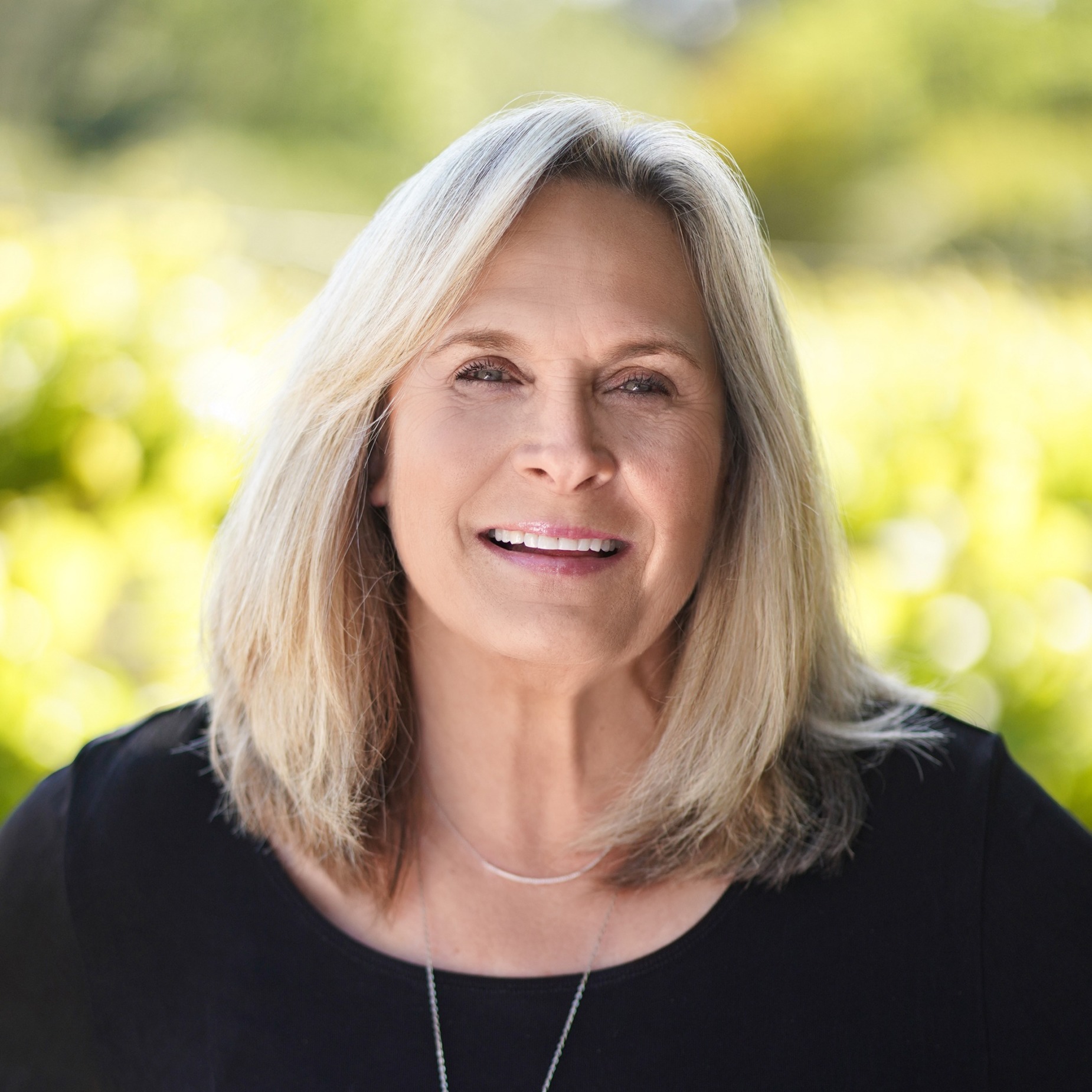 Lynn Carteris
DRE# 01751044
Social Media
Education
San Diego State University
Bachelor's Degree, Business and Marketing
Client Testimonials
Scroll down for more
​ ★★★★★
"A referral from a friend landed us with Lynn and Julie. They entered the picture after we identified a property, and needed representation. We immediately connected and sensed their passion, knowledge, and vast real estate experience. Best of all they're good people…empathetic and good humored! They made a stressful process FUN! Their advice got us the house we wanted. We wholeheartedly recommend their services to anyone preparing to embark on the journey of purchasing or selling a home." - Vlad

★★★★★
"Lynn and Julie are extremely knowledgeable regarding all aspects of real estate on the peninsula. They're very professional, follow through on absolutely everything, and consistently go above and beyond to ensure their clients satisfaction. Highly recommend!" - Colleen H.

★★★★★
"We worked to sell our house with Lynn and Julie, they handled all the details and guided us through the process. The two work well together and are well connected in the local market and helped us get over asking." - K. Miller

★★★★★
"Lynn was always very professional, honest and informational. She inspired her clients to have their houses as best as they could for a good sale. We had an older home that needed several upgrades. Lynn was very influential when deciding what improvement to complete."

★★★★★
"This is the second time that I've worked with Lynn and she's consistently proactive, insightful, responsive, and well-versed in real estate. She and Julie are very professional and also personable. Our bid wasn't the highest in my recent purchase, but through their engagement with the seller's agent they were able to convey confidence in our bid and the loan process. We had a smooth transaction and were able to close in 30 days."

★★★★★
"From the moment we met Lynn Carteris and Julie Alsaegh, we believe we were in good hands to sell our house of 48 years. Their personal knowledge of our locality, their advice on how to ready our house for sale, and their expertise and understanding the nuances of the market enabled us to appeal to many buyers and to sell our home. We cxannot say enough about this dynamic duo. We are very grateful for their expertise and their many kindnesses. They are the best!" - Dennis E.

★★★★★
"Lynn & Julie are the best realtors and so fun to work with! They both are easy to talk to, upbeat, open, honest and always available. No matter what day or time I called them they made time for me. They were knowledgeable about the area, the market and well connected. Lynn and Julie are professional, responsive, knowledgeable and fun to be with. I had the best experience working with them and they found me the perfect home!" - Andrea B.

★★★★★
"My wife and I worked with Lynn and Julie over the course of four months as we searched for our perfect first home. From the very first meeting, they brought a mix of expertise, candor, and fun to the experience that we appreciated every step of the way. Once we found the house we wanted to bid on, they went above and beyond (and also crawled under the house) to make sure that we were making the right decision and that the property was accurately represented. An excellent team to work with."

★★★★★
"Lynn was amazing to work with. We were new and nervous about the northern California real estate process- and she was encouraging and patient with us as we searched for a home. We love our new house- the area, neighborhood and house match us well." - Shellie J.

★★★★★
"We were so fortunate to find Lynn Carteris! She and her business partner Julie were stellar partners in our search for a new home. They were flexible in prioritizing our evolving interests with integrity, patience, and humor until we finally found what we wanted. They conducted outstanding research, outreach, and negotiations on our behalf to get us a dream deal in a difficult market. And once our offer was accepted, they went above and beyond to support us with advice and resources to help with our move. We also couldn't help noticing how well-connected they are in local real estate spaces, which helped significantly for our home purchase. And finally, we love that we laughed so well together through the whole search process! We look forward to staying touch for keeps now."


About Lynn
Using the Realtor® Code of Ethics as my guide, I vow that your selling and buying experience will be as smooth as possible. Whether you are searching for your personal residence, an income property, or you are introducing your home to the marketplace, I will ensure that all of the I's are dotted and T's crossed. As an expert in the Bay Area, I know our local real estate market well and tour new homes available each week. Should you need more information on the local communities and schools, I have sources and information that will be very helpful.
Additionally, I also help to make the process smoother by offering the assistance of mortgage brokers, and banker connections. They will take the time to pre-approve you as well as walk you through the mortgage options available.
My goal has always been to provide the best customer service possible. This can be a stressful process for everyone involved as it's generally the biggest purchase or sale of one's life. My objective is to make it as stress free as possible. By educating and providing the best tools, vendors, and information, my clients are confident in the decisions they ultimately make.
I have been licensed since 2007. I survived the short sale and foreclosure era of 2007-2009, and have been working diligently on business growth ever since. My business has steadily grown each year. In 2009 I closed 6 deals. 2017, I closed 17 deals.
I'm a proud member of the Top Agent Network. This group includes the top 10% of the agents in San Mateo and Santa Clara counties, where we network and share off market listings. I happily reside in Redwood Shores with my husband of 36 years and have 2 beautiful daughters.