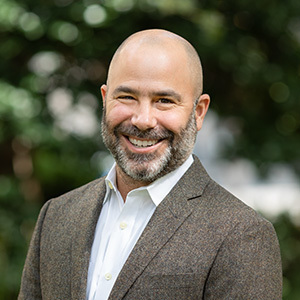 Marc Silver
Real Estate Salesperson
Specialties
Buyer's Agent
Listing Agent
Investors | Commercial R.E.
Real Estate Coach
Education
Temple University, Real Estate

The University of the Arts, BM, Guitar/Music

Ohio University, Music


Client Testimonials
Scroll down for more
★★★★★
"Working with Marc Silver on the purchase of our house was a pleasure. Marc knows the city well, took a lot of care in advising us, and was really patient during what turned out to be a longer process than we expected. He is really knowledgeable and incredibly responsive, and we always felt he was an advocate for us. My husband and I are happy to give Marc our highest recommendation!"

★★★★★
"I highly recommend Marc. He is diligent, savvy, and personable. My wife and I spent months looking for a home, both by ourselves and with other realtors, and it was a painful experience. Once we started working with Marc, we quickly and easily found a good fit (and closed the deal). It helped a lot that Marc was very accessible, walking us as first-time homebuyers through all the twists and turns of the process. Overall, a great experience!"

★★★★★
"Very good throughout the whole process and was excellent in dealing with the post inspection process. Helped us narrow down our neighborhood search. Noticed several issues with dry rot and subpar contractor work in the houses we were considering which helped us eliminate poor choices. Very responsive and helpful in negotiating the process post inspection."

★★★★★
"I was very impressed with Marc's knowledge of the market and responsiveness, despite him clearly being in high demand. I really leaned on his expertise, and he was invaluable in navigating a rather complicated sale with many unexpected twists and turns with the property and seller."

★★★★★
"It was obvious how much Marc cared about understanding my priorities, helping me find the right property, and making the best decisions for me. I have worked with a number of realtors over the years, and i can't recommend Marc enough."

​​
About Marc
As a 20 year resident of Philadelphia and University of The Arts Alumni, Marc has immersed himself in the arts and culture in Philadelphia and its many diverse and wonderful neighborhoods. While working as a music educator in the city network of highly acclaimed private schools, he began investing in real estate to help meet long term financial goals and support his songwriting career.

After purchasing his first home in 2006 and be a resident in the burgeoning Fishtown neighborhood, Marc and his husband purchased two more investment properties in addition to buying a new primary residence, which they lovingly renovated and restored to its stunning original character. In 2016, Marc decided to take the leap of faith and begin his career as a Realtor®.

Born in St. Louis to Philadelphians, Marc returned to Philadelphia in 1997. When not hawkishly keeping an eye on real estate trends, he hosts a writing group in his home, writes music for his band and film/television, and performs with his Americana and Bluegrass band. Otherwise, he can be found in a bowling league or playing ultimate frisbee in the areas beloved Philadelphia Area Disc Alliance aka PADA.