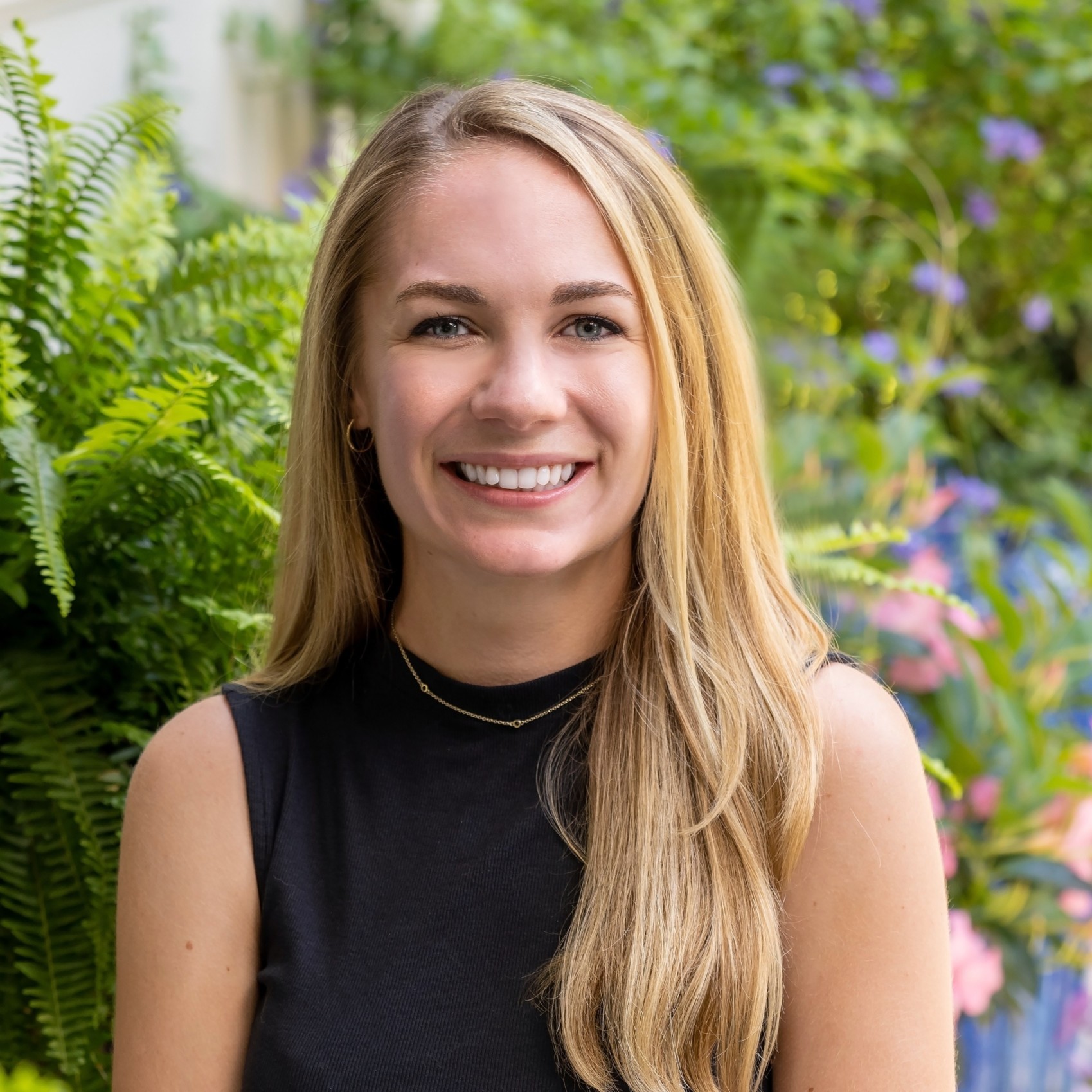 Madeline Middlebrook
Realtor® | M&M Properties Group
Social Media
Specialties
Licensed in DC, MD, and VA
Education
Virginia Commonwealth University - Bachelor of Arts (B.A.), Major in Fashion Merchandising, Minor in Business
Scroll down for more
★★★★★
"Ever since I moved to the Northern Virginia area, I knew I wanted to eventually buy a house. I'd met other estate agents at open houses but hadn't found a good fit until I found Maria and Madeline.
From our initial interactions via phone to our first in-person meeting, I was impressed. Our first meeting they walked through the process at a high-level so I knew what to expect in terms of the steps, timing, and market conditions. I appreciated how professional and also how relaxed everything seemed. After hearing other people's home buying stories, I was prepared for a circus when buying in this area. Wasn't the case at all for me - they made the process feel almost effortless.
What really sets Maria and Madeline apart is the way they think strategically about how to structure my offer. Even before I looked at any properties, we discussed all the different aspects of what would go into an offer. The offer price is just one of the variables that they helped me consider.
I am super excited to report that they helped me submit an offer that beat out a slew of other bidders to win the first house I bid on!
From searching for a home to getting a mortgage, to closing, Maria and Madeline made the entire process truly feel effortless.
Whether you're a first time buyer or you've worked with the same realtor for a few purchases, you owe it to yourself to set up a call with them. I'm glad I found them and can't wait to move into my new house!!" - GINA R.

★★★★★
I cannot recommend this duo enough! They were responsive, on top of everything, available, and they treat their client with respect. They will do their best to find you your dream home like they did with us. They were able to secure our offer in a competitive bid. If you are looking for an agent, look no further. - Harry G.

★★★★★
"Madeline and Maria made the first-time home buying process easy and as stress-free as possible. They are confident, professional, know the market inside and out, and are willing to hop on the phone, answer a text, or offer words of encouragement at any time of the day or night. They truly make it a fun experience. There is no better duo in our minds!" - Madeline D.

★★★★★
"I worked with Madeline to buy my house. She was amazing to work with. Madeline was very quick to respond to all my questions and took her time to explain everything about the process. She also took the time to learn what was important for me and fully respected my budget. Closing was fast and easy." - Rebecca C.

★★★★★
"My husband and I had been looking for our first home and Maria was so patient and helpful. As first time buyers she walked us through everything and stuck with us during this crazy markets ups and downs. We eventually found the perfect town home and both Maria and Madeline helped us get through the process to close before the new year. Both of them were extremely responsive and really made us feel comfortable with this huge purchase! I will absolutely be using them in the future when we outgrow the townhome and highly recommend them for your home buying or selling needs!" - Holly V.

★★★★★
"Maria Kelly and Madeline Middlebrook were recommended by a McLean client of mine. Both were instrumental in selling our Arlington condo in 3 days! They had great advice on how to get it ready to sell, priced it appropriately and ultimately sold it for $15,000 over asking price. They also helped us tremendously with all of the logistics since we were out of town which was very helpful. They organized contractors, met with movers and negotiated the best deal possible for us. Maria and Madeline were responsive, professional and knowledgeable. I would recommend them in a heartbeat to anyone looking to sell a home!" - Vic Holcomb, J.D.

★★★★★
"I wish I could give 10 stars! Phenomenal, outstanding, exceptional... My father passed away in December and I was handed the onerous and overwhelming task of selling a house that had not been updated in 30 years. Madeline Middlebrook was my agent... Madeline was very professional, organized, knowledgeable, and trustworthy. She knew exactly what renovations the house needed and was able to secure those renovations for a very reasonable price through her connections with contractors. I honestly considered keeping the house after seeing how incredible it looked when everything was done. Madeline was available day or night to answer any question or concern that I had and explained everything in detail so I fully understood. With Madeline's expertise, we were able to sell the house very quickly and for much more than expected. I am forever grateful to her and will definitely be using her for any future house sales or house-hunting. I am immensely pleased with my entire experience working with Madeline. Thank you so much!!!!! " - Kristie

★★★★★
"We deeply appreciate how helpful Madeline Middlebrook was in finding us our new home. We wanted to remain on a reasonable budget, and she found multiple amazing places that neither of us could have found on our own. She was always available to talk if we had any questions. Best of all, she reviewed our lease and successfully fought to improve it so we weren't taken advantage of! She really went above and beyond. Thank you so much!" - Patrick

★★★★★
"Madeline Middlebrook at Kennedy & Co. worked with us for 9 months, helping us find our perfect condo in DC. She did a great job of understanding what we were looking for. Despite the pandemic, she found and suggested many potential homes, without ever pushing us into a hasty decision. Once we found the place we wanted, she worked with us through the negotiation process, so that we ended up getting the right place at the right price. I recommend her highly." - Stephen

★★★★★
"This year I sold and bought a house. Madeline Middlebrook was right on point with her guidance in getting my house ready for market. This was no little feet as I owned in Culpeper Virginia. Madeline was always positive and professional in helping me through the sale. Then I started looking closer to my work for a house, we looked at many houses and found a home that seem to draw me back. I saw the house three times and finally bought it. Madeline and Kathleen truly care and look out for your best interest. Amazing Ladies....Thank you for all you guidance and support." - Rob

★★★★★
"We are a big fan of Kennedy & Co. They were recommended to my wife and I through a mutual friend. Madeline Middlebrook was our agent and was a lifesaver when it came to finding a new condo in Arlington. The market in the area of Arlington we were looking at is cutthroat to say the least. Madeline had the patience of Job trying to find a us the right place. We have several loves and loses in the competitive market. Madeline stayed with us and upbeat though the trying process. Constantly in the pursuit of the perfect place for us. After we started negotiations she became a huge fighter on our behalf and worked very hard to get the deal done on a tight schedule. Buying a new place is never a fun process but it is far easier when a great company like Kennedy & Co has got your back. We can't recommend them and Madeline enough." - Matt
Madeline and Maria are an incredible team that guided us through the process of buying our home. Their knowledge of the market and negotiation skills helped us get the home we wanted within our budget before it had an open house. The entire transaction went smoothly with great communication and every expectation met. They are friendly, organized and proactive. We could not have asked for better Realtors. - Andrew B.
Madeline and Maria did is amazing job helping us buy our dream home in a competitive market! As first time homebuyers, they made sure we understood the current market, contract paperwork and the buying process before we saw homes. This made us feel prepared when we found the right home and the time came to submit an offer. They were easy to reach with any questions and made what could have been a stressful time in our lives fun. We would absolutely trust them with our future sales/purchases and would refer them in a heartbeat! - Alexandra S.

​​
About Madeline
A Northern Virginia native licensed in DC, MD, and VA, Madeline uses her deep understanding of the market to help set her clients up for success in purchasing and selling their homes. Graduating from Virginia Commonwealth University with a degree in Fashion Merchandising and Business, Madeline uses her educational background and passion for design to help guide her clients through negotiations, market trends, recent sales, and visions for making new houses home. Described by her clients as "kind, patient, and knowledgeable" she loves working with first-time homebuyers to see their home buying dreams come true. In her spare time, Madeline likes to explore all of what the DMV has to offer, from hiking the trails to stopping into local boutiques and restaurants. Madeline has two cats, Bailey and Giles, and loves to spend time with them and her fiancee watching movies and reading mystery novels.
Madeline is a Corporate Ambassador of Doorways in Arlington, VA. Doorways is a local organization creating pathways out of homelessness, domestic violence, and sexual assault leading to safe, stable, and empowered lives. Doorways is the only shelter in Virginia, and one of nine in the country, to offer safe shelter for people and pets fleeing violence. Their all-weather kennel, which has heat, air conditioning and indoor/outdoor areas, can house dogs, cats and other small animals like hamsters and turtles.
Madeline Middlebrook's Listings