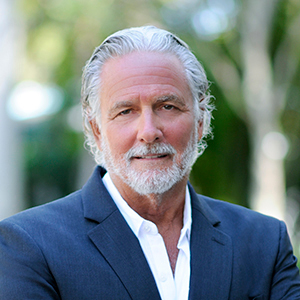 Marc Katzenberg
Real Estate Advisor
About Marc
A dedicated and accomplished entrepreneur, Marc Katzenberg knows what it takes to be successful. Marc established the prominent restaurant chain TooJay's, with locations throughout Florida, and remains active in the restaurant business with the award-winning B Square on Las Olas Boulevard in Fort Lauderdale. After contributing over the course of many years in unofficial but no less impactful ways to his wife Hyleri's thriving real estate business, Marc elected to join up, with buyers and sellers the direct beneficiaries of his decades of experience, vast skill sets, and unmatched savvy.
Across his personal and professional worlds, Marc has negotiated countless deals for residential and commercial properties. A South Florida resident for 25 years, Marc has also traveled extensively throughout all corners of the state of Florida. Additionally, he and Hyleri maintain interests in Connecticut, supporting clients in both locations. You can be assured that the work ethic that has been Marc's trademark throughout his career will serve you well.
Be equally confident in his genuine passion for the business of real estate. From the initial search through to the final sale and signatures, Marc is an eager advocate, committed to getting the job done in a superlative fashion. You'll be hard pressed to find a question about real estate Marc doesn't already know the answer to.
Whether it has been selling homes or hamburgers, Marc lives to make his customers happy, facilitating an outcome you'll want to tell your friends about. With wide-ranging connections, he is able to support full-time residents as well as those looking to make the move to Florida or in the market for a seasonal residence.
From your first meeting with Marc, his energy is evident. Outside of his myriad professional involvements, he maintains an active lifestyle, with tennis, boating, fitness, and regular visits to South Florida's famous beaches.