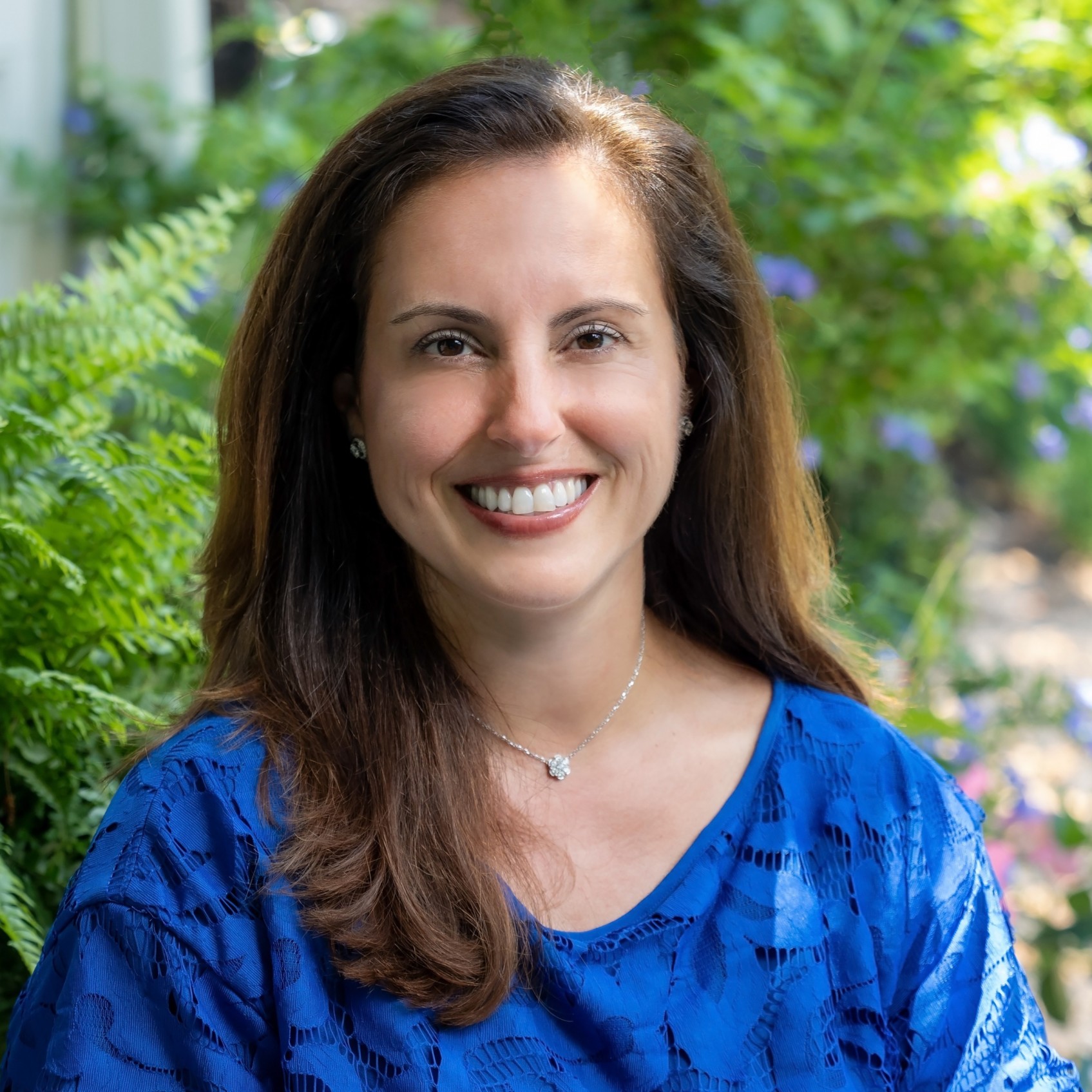 Maria Kelly
Realtor® | M&M Properties Group
Specialties
Buyer's Agent, Listing Agent, Relocation, Staging

Licensed in DC, VA
Education
Randolph-Macon College - Spanish
Scroll down for more
★★★★★
"Ever since I moved to the Northern Virginia area, I knew I wanted to eventually buy a house. I'd met other estate agents at open houses but hadn't found a good fit until I found Maria and Madeline.
From our initial interactions via phone to our first in-person meeting, I was impressed. Our first meeting they walked through the process at a high-level so I knew what to expect in terms of the steps, timing, and market conditions. I appreciated how professional and also how relaxed everything seemed. After hearing other people's home buying stories, I was prepared for a circus when buying in this area. Wasn't the case at all for me - they made the process feel almost effortless.
What really sets Maria and Madeline apart is the way they think strategically about how to structure my offer. Even before I looked at any properties, we discussed all the different aspects of what would go into an offer. The offer price is just one of the variables that they helped me consider.
I am super excited to report that they helped me submit an offer that beat out a slew of other bidders to win the first house I bid on!
From searching for a home to getting a mortgage, to closing, Maria and Madeline made the entire process truly feel effortless.
Whether you're a first time buyer or you've worked with the same realtor for a few purchases, you owe it to yourself to set up a call with them. I'm glad I found them and can't wait to move into my new house!!" - GINA R.

★★★★★
I cannot recommend this duo enough! They were responsive, on top of everything, available, and they treat their client with respect. They will do their best to find you your dream home like they did with us. They were able to secure our offer in a competitive bid. If you are looking for an agent, look no further. - Harry G.

★★★★★
"Madeline and Maria made the first-time home buying process easy and as stress-free as possible. They are confident, professional, know the market inside and out, and are willing to hop on the phone, answer a text, or offer words of encouragement at any time of the day or night. They truly make it a fun experience. There is no better duo in our minds!" - Madeline D.

★★★★★
"My husband and I had been looking for our first home and Maria was so patient and helpful. As first time buyers she walked us through everything and stuck with us during this crazy markets ups and downs. We eventually found the perfect town home and both Maria and Madeline helped us get through the process to close before the new year. Both of them were extremely responsive and really made us feel comfortable with this huge purchase! I will absolutely be using them in the future when we outgrow the townhome and highly recommend them for your home buying or selling needs!" - Holly V.

★★★★★
"Maria Kelly and Madeline Middlebrook were recommended by a McLean client of mine. Both were instrumental in selling our Arlington condo in 3 days! They had great advice on how to get it ready to sell, priced it appropriately and ultimately sold it for $15,000 over asking price. They also helped us tremendously with all of the logistics since we were out of town which was very helpful. They organized contractors, met with movers and negotiated the best deal possible for us. Maria and Madeline were responsive, professional and knowledgeable. I would recommend them in a heartbeat to anyone looking to sell a home!" - Vic Holcomb, J.D.

★★★★★
"Maria Kelly was heaven sent. She was so friendly and knowledgeable about how to best sell our condo. Maria was in constant contact with us by phone and email. She told us exactly what to do, to help our Condo sell fast. How fast? Our condo was posted on her realtor website on a Thursday and had a buyer on Saturday put down a deposit. In less than 3 days our condo was sold. I highly recommend anyone that is selling their condo or home to use Maria Kelly. " -Manuel and Mercedes

★★★★★
"Maria went above and beyond to help us find the right home, for which we had some really specific needs. She continues to check in and offer assistance with our transition to VA and finding the resources we need." - Rishi and Shiba

★★★★★
"I can't thank Maria enough for helping us find our dream home in Vienna! She was so knowledgeable about different neighborhoods, home values and had great recommendations. My husband and I are first time home buyers and she walked us through every step and explained things clearly. We got the first house we put an offer on (which is unheard of in this market!) and I have no doubt that the way Maria conducted business with the sellers agent was a big reason why! She reached out early, built a rapport and even worked late into the evening to get the deal done. Thank you Maria!" - Audrey and Ryan

★★★★★
"Thank you so much for being so great with us! From start to finish we enjoyed working with Maria. Maria established a beautiful web presence with her phenomenal pictures of our home and her unique 3D imaging. This drove a tremendous amount of traffic through our home and enabled us to sell our home in 8 days with little contingencies! Maria and her team were always available to address any questions throughout the entire process. Thanks again Maria for being so helpful and friendly!" - Leslie and Dave

★★★★★
"We used Maria Kelly for the recent purchase and sell of our homes. Maria was the utmost professional, a very clear communicator and a kind and compassionate person. She found our new home off market, saving us the hassle and headache of dealing with the difficulties of this competitive market. She helped us through every step of submitting an offer and eventual counter offer to secure our dream home. Maria knew every detail of the process and strategy to help win the bid. She was available for every question and concern and always got back to us in an extremely timely fashion. Maria helped us stage our current home and knew exactly what we needed to do to show a new family how wonderful our house was. She had beautiful pictures taken and devised a marketing plan that had her answering calls weeks in advance of our home coming onto market. She went above and beyond and sold our home in two days after a bidding war and eventual $100,000 over the asking price. We cannot say enough about this incredible agent" - Michelle and Nik

★★★★★
"As first time home buyers, we were lucky to have Maria's expertise. She was very attentive to our needs and made herself available at all hours of the day. While under contract, Maria was on top of things and nothing slipped through the cracks. She was such an asset to have and a pleasure to work with. We would work with her again in a heartbeat. Thank you Maria!" - Chelsea and Dylan

★★★★★
"Maria is so caring and communicative. She saw us through a difficult sale and we got our perfect house in a very competitive market. Our whole family is grateful to her for her knowledge of the area, direction, and winning personality." - Cristina and Mike

★★★★★
"Maria Kelly, you are a phenomenal agent! THANK YOU!! Her dedication to finding us the right house was more than we ever expected. She made herself available day or night to patiently answer our many questions and provide direction throughout the process. She was always professional in her manner and focused in her efforts on our behalf. Even more importantly, Maria made us feel valued as clients and as friends. She was our rock-solid support and guide from the first home showing to the final day of closing. Thank you Maria Kelly! We will be glad, at any time, to refer Maria to anyone seeking a home. Thank you all for the great customer service!!! " - Diah and Greg

★★★★★
"We loved working with our agent Maria Kelly! She found us the perfect house to raise our daughters in NOVA. We searched and searched until we found a house that matched all of our criteria and we could not be more happy! Good luck on your search for a new home and I highly recommend working with Maria - she is the best! " - Jen and Robert

★★★★★
"We are recent homeowners and used Maria Kelly as our agent. Once she heard we were interested in buying, she reached out to ask a bunch of questions of what we were interested in. Being first time home buyers, we were not exactly sure about everything, but Maria was able to find us a perfect variety of different size houses at all different price levels. It was our first weekend of house hunting and also our last. She showed us a house on Saturday we fell in love with, put an offer in on Sunday afternoon and it was accepted Sunday night. Who would have thought the home searching process would be so easy! Thanks to Maria, it was! I highly recommend Kennedy & Co and Maria Kelly. She was responsive and professional and took great care of us. I have no doubt that she and the company will continue to be a huge success. " - Aislinn and Kevin

★★★★★
"Maria was amazing! She guided us through the whole process, as first time home buyers and moved very quickly to put in offers for us. That is the KEY in this competitive market. And because she did, we ended up with the keys to a lovely home for our family. Thank you, Maria!" - Angela and Bryan

★★★★★
"Maria Kelly works with a sense of urgency coupled with an amazing attention to detail. In this area, knowlege is power and Maria has amazing knowledge and insight. I recommend her without any reservation. Her passion and drive helped us out tremendously! " - Dr. Emmanuel
Madeline and Maria are an incredible team that guided us through the process of buying our home. Their knowledge of the market and negotiation skills helped us get the home we wanted within our budget before it had an open house. The entire transaction went smoothly with great communication and every expectation met. They are friendly, organized and proactive. We could not have asked for better Realtors. - Andrew B.
Madeline and Maria did is amazing job helping us buy our dream home in a competitive market! As first time homebuyers, they made sure we understood the current market, contract paperwork and the buying process before we saw homes. This made us feel prepared when we found the right home and the time came to submit an offer. They were easy to reach with any questions and made what could have been a stressful time in our lives fun. We would absolutely trust them with our future sales/purchases and would refer them in a heartbeat! - Alexandra S.

​​ ​​
Charity
Doorways for Women and Families
Family Pass
McLean Projects for the Arts
Leukemia and Lymphoma Society
Georgetown Visitation Preparatory School
Cooper Middle School
St. Sophia Greek Orthodox Cathedral
Compass Cares Champion
About Maria
Maria grew up in Northern Virginia and has lived there nearly her entire life. Growing up in a family of home builders (the Yeonas family) and real estate law specialists, she has a great foundation for real estate and an appreciation for well-built homes which she applies to every client she represents. Maria focuses her real estate practice in Northern Virginia with a strong emphasis on the McLean, Great Falls, and Vienna marketplaces. Whether helping clients find the perfect home or sell their most valuable asset, Maria's in-depth knowledge of the local markets aids her in delivering superior results for all her clients.
Maria truly cares about what is in the best interest of her clients. A communicator at heart, you will find her listening to her clients' needs, wants, and values, as well as taking the time to understand the "why's" and benefits of what's important for them in their next real estate move. She prides herself on understanding the needs of potential buyers and exceeding every clients' expectations. Her customer-focused attitude and enthusiasm for helping others are evident to everyone she meets.
Maria is a graduate of Randolph Macon College who had a successful corporate sales career, before returning to her real estate roots. When she isn't busy helping clients buying and selling homes, she spends time with her husband and two grade-school daughters, exercising, traveling, spending time with family and friends, and volunteering at her girls' school, charities, and local organizations.
Maria is a Corporate Ambassador of Doorways in Arlington, VA. Doorways is a local organization creating pathways out of homelessness, domestic violence, and sexual assault leading to safe, stable, and empowered lives. Doorways is the only shelter in Virginia, and one of nine in the country, to offer safe shelter for people and pets fleeing violence.