About Mark
Mark Blackwell came to real estate from the art world. While transforming lofts and storefronts into short-term art galleries, he realized he loved buildings as much as paintings and embarked on a career in real estate. He maintains deep connections with the art business and a passion for creative spaces. With his partner, industry veteran Paddington Matz, he handles many artist lofts, especially in Tribeca. While he focuses downtown, Mark represents buyers, sellers, renters, and landlords all over Manhattan and in brownstone Brooklyn.

Firmly committed to the philosophy quality not quantity, Mark takes on a project only when he can give it the full measure of his attention. He is known for his integrity and equanimity in difficult situations.

Mark savors the history of New York and its buildings every day. He always thinks of Andy Warhol's Factory when passing the Decker Building in Union Square, and twice enjoyed listing a townhouse apartment in the Village that was once home to silent film star John Barrymore.

A Virginian by birth, Mark holds a BA in Art History from the University of Virginia and an MA in Art Business from the Sotheby's Institute of Art/University of Manchester.
Spotlight
ETOILE ATELIER D'ARTISTE - rue Lauriston 75016 Paris
Unique on the market, this amazing artist's atelier is found in an ex-industrial building, dating from the early 1900's, in a beautiful private passageway that is brimming with character. This enchanting atelier (artist's studio) has been owned for many years by a well-known fashion designer. With a wonderful industrial heritage, the groundfloor salon is filled with light from a gorgeous glass-panelled ceiling that is around seven metres high.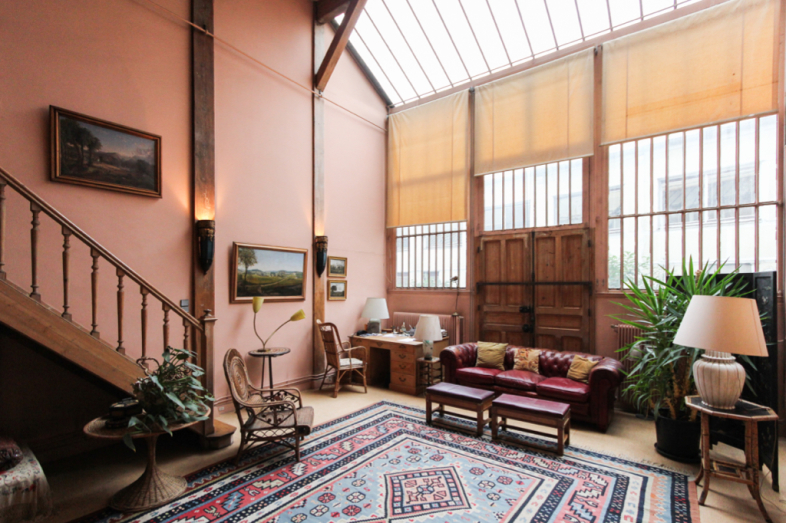 Spotlight
PERE LACHAISE MAISON TERRASSE - boulevard Mortier 75020 Paris
This exceptional private house dating from the 1920's in the sought-after 'La Campagne à Paris' will make a perfect family home for anyone seeking privacy and greenery of the country in the city of lights. ✴ Split over 4 levels accessible by a beautiful original wooden staircase ✴ Spacious open living room with a dining kitchen opening onto two terraces ✴ 5 bedrooms including a generous master with a walk-in closet and an office.
Spotlight
MARAIS SQUARE DU TEMPLE VIEW - rue du Temple 75003 Paris
Looking for your own little piece of Paris history? Then look no further than this beautiful 17th century property with views over the famous Square du Temple - one-time site of a medieval fortress belonging to the Knights Templar. Situated on the étage noble (first floor), and accessed from a charming staircase, this enchanting apartment is evocative of Madame de Pompadour's boudoir. Steeped in history, with incredibly high ceilings, classic wood panelling, parquet de Versailles and an open fireplace, this is your own private Paris.
Mark Blackwell's Listings