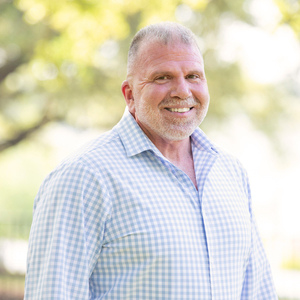 Mark Clausen
Realtor®, Veritas Group
Revenue
TEAM SALES IN 2021 - $152+M transaction volume 
Awards
Austin Business Journal's #3 Team in 2021 AND 2022
Wall Street Journal REAL Trends Team Winner, 2017-2021 (top .05% nationally among real estate professionals)
Platinum Top 50 REALTORS - Winner 2021
Austin Business Journal Top Individual Winner 2017, 2018, 2019
Dripping Springs Elite, Founding Member, 2016 – 2019
Elite 25 Top 1% of Austin Luxury Realtors – 2015
Austin Business Journal's Nominee for Top 50 Residential Realtors since 2013
Specialties
Founding Member of Compass' Ranch Division
About Mark
Mark Clausen is a seasoned professional with expertise in all facets of real estate. His broad knowledge base is a major advantage for his clients. He and his wife France, with whom he has always partnered, have not only been real estate investors for over 28 years with a large portfolio of properties, they co owned a construction and development company and have excelled in the world of residential, farm and ranch sales in Austin and the Hill Country since 2007.
Having owned a development company in San Diego with France, Mark has extensive experience in the areas of construction, development and financing as well. Together they have led an award-winning Real Estate team that ultimately found its home at . The Veritas Group, which continues to exceed their client's expectations.
Mark and his team focus on West and Southwest Austin on into the Hill Country, specializing on the Luxury Market. The key to their success is treating every client with utmost care, and every deal as if it were their own. Known for his tremendous dedication, determination and negotiating savvy, Mark is focuses on his buyers' and sellers' best interests far above merely making a sale. His background as a Navy SEAL and as a Police Officer prepared him well to handle every situation adeptly and proactively, with the goal to fight hard for his clients and achieve optimal results, failure is not an option.
Originally from Chicago, Mark moved to Austin, TX in 2006 with his wife way of San Diego, where he lived and worked for many years. He and France have called Dripping Springs home for over 17 years, where they've raised their children and are rooted in their community.
Coach of his son's football team for five years, Mark and his family are very sports-oriented. He works out avidly, and is an animal lover with three German Shepherds and two cats. His other personal interests include volunteerism and finance.