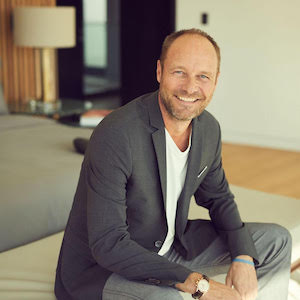 Mathieu Rochette
Vice President
Specialties
Luxury Residential & Real Estate
Languages: English & French
Memberships
A Founder of Mount Sinai Miami Beach Hospital
La Gorce Country Club
The M Group Team Page
Client Testimonials
Scroll down for more
★★★★★
"It was perfect from the beginning until the end. Mathieu and his team are so dedicated and professional that it was a real pleasure and a precious help to have them with us in this important step of our life!!"

★★★★★
"Mathieu was extremely helpful and most important highly knowledgeable of the market when selling our home. He was an expert in the Miami Beach area, as well as was very involved in every step of the process. I would highly recommend him to become your partner when buying or selling a house. "

About Mathieu
Mathieu Rochette has more than 20 years of experience living and selling real estate in Miami Beach. He dedicates himself to providing clients with his full attention and stands by his promise to administer the highest quality of service; it remains top priority to follow through on his promises and commitments to ensure his clients' satisfaction.

Mathieu's thorough and detail oriented work ethic is a large component to the greater philosophy on how he runs his business; his highest recorded sale closed for $33M in June 2015 for a waterfront home on North Bay Road in Miami Beach. He joined forces with after founding and successfully running his own brokerage, Barclay's Real Estate Group, for 13 years:

"We believe is helping to shape the future of real estate, and are excited to be part of that movement," said Rochette. "I'm proud of our team's growth in Miami over the past 13 years and look forward to continue to serve our clients with the added resources that has to offer."

As a long time Miami Beach resident, he's countless relationships and a strong network throughout the city. "Miami Beach has been my home for the last 20 years and I could not imagine myself living anywhere else. I sell what I know, what I love and what I know the most about."


Mathieu Rochette's Listings