Matt Breitenbach
Licensed Associate Real Estate Broker
Experience
Awards
Music's Top 15 Real Estate Agents - Billboard
Top Showbiz Elite Agents - Variety Magazine
Who's Who of Luxury Real Estate - Rookie of the Year
#2 Agent by Sales Volume Douglas Elliman 2015
#5 Team by Sales Volume Douglas Elliman 2016
#3 Team by Sales Volume Douglas Elliman 2017
Wall Street Journal Top 250 - 2016
#2 Team by Sales Volume 2018

Social Media
Testimonials
"
In his young career, Matthew Breitenbach, who heads The Breitenbach Team at , has already been a part of $1 billion in real estate sales transactions. Last year he was ranked the number-two agent in the Hamptons, and The Wall Street Journal has just named him one of the top 250 agents in the US.
"
- Jeffrey Slonim
"
Breitenbach sold former NBA all-star Jason Kidd his in the Hamptons for $5 million and later resold it for $7.1 million…Breitenbach rented houses to actor Jeremy Piven and musician Trey Songz. Former NHL star Sean Avery bought a home through Breitenbach, who also brought in the buyer for Russell Simmons's East Hampton estate.
"
- Hamptons Magazine
"
Breitenbach has sold more than $1.5 billion in real estate...His celebrity clients include the NBA's Jason Kidd and Kyrie Irving, as well as the actor Jeremy Piven and music mogul Russell Simmons.
"
- The Real Deal
"
Matthew Breitenbach has become the first-round pick for athletes and celebs looking to buy in the Hamptons.
"
- Emily Weitz
"
Breitenbach has real estate bona fides that rival his most seasoned peers.
"
-Billboard Magazine
"
Moving and shaking in the real estate world was written in the stars for Matthew Breitenbach from a young age...he's quickly become the go-to source for bold-faced names to list their luxurious homes.
"
-The Independant
"
With an A-list clientele and an exciting new development on the horizon, Matthew Breitenbach is making a name for himself in East End real estate.
"
-Hamptons Magazine
Specialties
Luxury Real Estate
High Net Worth, Celebrity, and Athlete Representation
New Development & Investment
Private Off Market Buying & Selling
About Matt
Since entering real estate as a first career at 22 years old, Matt has sold over $1.5 billion in real estate and has over 12 years experience representing celebrity and luxury real estate clients. Known his high net worth and celebrity clientele, which most recently saw him work with NBA superstar Kyrie Irving, Matt believes heavily in white glove service and honest real estate wealth advising. This client first attitude, combined with Matt's naturally calming and humble demeanor have helped him build a vast portfolio of some of the wealthiest and most influential people in the world that can range from hedge fund billionaires and hall of fame athletes to local builders, developers, and investors.
Matt's most recent notable sales include the representation of Truman Capote's original Sagaponack Hampton's estate and the sale of NBA Superstar Jason Kidd's Water Mill home. Representing the seller on both of these sales, Matthew was able to get his clients over full price. Known as a master marketer, especially in the digital and social media fields, Matt has a reputation consistently carrying one of the most impressive luxury listing platforms in the marketplace. Matt's exclusive seller program is based on the creation of dynamic digital media content, email blasting, social media integration, printing advertising, and exposure on a global level. On the buy side, Matthew masters himself as a "trusted advisor," where he would rather give his clients honest advice and have them buy the right property then sell them the wrong one. Matt was most recently ranked by the Wall Street Journal as one of the Top 250 brokers in the U.S. He spends his down time with his beautiful wife Courtney and his two beautiful daughters. Matt today a free consultation buying, selling, renting or investing in the Hamptons.
Spotlight
5 Young Brokers Revolutionizing Real Estate in the East End
Breitenbach has been part of more than $1 billion in real estate transactions; he averages over $150 million in sales annually. He formed the Matthew Breitenbach Team, a creative, full-service luxury real estate boutique that pushes marketing and branding within the company, which has a global teach. He deals with real estate developers, brokers, companies, and clients in New York City, Aspen, Miami, Palm Beach, Los Angeles, Seattle, St. Barths, London, South America and Russia.
Spotlight
Meet Music's Top 15 Real-Estate Agents Who Broker Miley and Lil Wayne's Show-Stoppers
Breitenbach has real estate bona fides that rival his more seasoned peers. His dad is a home builder on the East End of Long Island, and he spent ­childhood ­summers watching houses get framed. After college he joined forces with his mother, Susan Breitenbach, a Hamptons broker for Corcoran, and cultivated music-biz titans like Russell Simmons, whose East Hampton home recently sold for $6.995 million.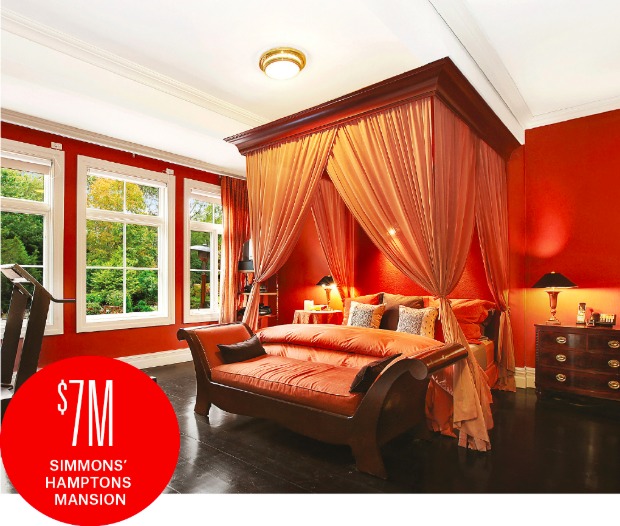 Spotlight
Morgan Hill Farm in Bridgehampton sells for $14.9M
Listed by Matthew Breitenbach and set on a desirable 11.54 acres of land with 770 feet of direct pond frontage, the property itself allows for plenty of privacy for its owners. But in addition to its size and water frontage, it also borders over 30 acres of development rights sold land to the east, meaning the neighboring land can't be built up. In addition to a 15,000-square-foot manse, the property can also yield a pool, pool house, guest house, equestrian barn, and a horse farm. There's already an existing basketball court and a tennis court on the massive property.
Matt Breitenbach's Listings