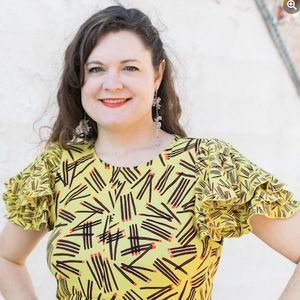 Social Media
Specialties
Buyer's Agent, Listing Agent, Short-Sale, Staging, Property Management
Education
New York University - English with a concentration in Creative Writing & Political Science
Client Testimonials
Scroll down for more
★★★★★
"We both bought a house with Maureen and sold our old house. Maureen was excellent on all fronts. Her knowledge of the area is unparalleled. She is an excellent communicator on all mediums -- text, phone, email, zoom-- and was always patient with our questions and decision-making process. She was candid too, so we always knew the risks and benefits. She was also so helpful in staging our house for sale-- we could not have gone through that process without her. I would definitely recommend Maureen and while I hope not to buy or sell a house for a long time if I had to do it again I would 110% do it with Maureen." - Carla

★★★★★
"Maureen is wonderful! We sold my condo a few days ago and I've already recommended her to a friend. Maureen was always prepared, professional, thoughtful, and thorough. We talked through the costs and benefits of selling a studio in a (nearly) post-COVID market and identified a game plan that met my goals. Maureen also went above and beyond by arranging for repairs to my unit (from new flooring to a minor plumbing repair). Maureen was continuously looking at the state of the market in my neighborhood and we kept in close communication throughout the process. She also goes out of her way to educate clients and share her knowledge of real estate. On that note, her staging was beautiful and she totally convinced me that staging can make or break a sale!"

★★★★★
"Maureen made a very challenging process really easy. While selling my old place, she really kept me on track and was always upbeat, positive, informative, and full of great advice. After my place went under contract, she helped me find a new place - one I that I really loved - quickly, efficiently, and I always felt I had a solid, attainable goal that I could accomplish. She came to me extremely highly recommended, I agree completely, and I have already recommended her to friends and family who are in the market for a new place. A+++ I cannot emphasize enough how great an agent she is!!!" - Evan

★★★★★
"I cannot recommend Maureen enough! This was my first home buying experience, and I felt very confident with Maureen by my side. She has a lot of experience to draw on and takes the time to explain the details of every step of the process. Seeing places with Maureen was always a good time. She has a great attitude that helped me feel comfortable and supported in finding the right place."

★★★★★
"Maureen is amazing. She has superior knowledge of the area, is a generally delightful, thoughtful, and generous human, and will do everything it takes to make sure you're informed, educated, and happy. Her experience, and knowledge of the area, homes, and houses will wow you. Maureen helped us through a complicated sale (a house in VA and a condo in DC), and the purchase of a house (in MD), and I am so grateful to have had her by my side during the whole process. She's also charming and a delightful person to spend time within during the whole process."

​​
About Maureen
Maureen delivers. She explains markets, takes clients on driving tours, and shares stories about the community. Once you've found the perfect property, she'll work late hours to craft your best offer, closely managing the process through settlement.

When listing properties, she takes great care to field estimates for improvement work, hires professional photographers and cleaners, and provides staging services. She does comprehensive comparable sale studies to inform her clients' pricing strategies, helping sellers land in the sweet spot and solicit multiple offers and ideal terms.

In addition to standard transactions, she's dealt in bank-owned properties, short sales, condos, coops, new builds, and flips, all while using her tactical contract writing. When she's not working, Maureen is a musician and educator. Through her creative career, Maureen became well versed in many communities in the area. She is sensitive to her clients' needs and is a calm and compassionate listener and teacher.

Maureen, a DC native, lives in Takoma, DC with her family. She's an active member of the Takoma Park community, teaching ukulele classes and hosting concerts in her home studio dubbed Takoma Ranch.


Maureen Andary's Listings