Press
Specialties
Max has over 20 years of experience in real estate sales, development, and appraising. Focusing on representing the finest homes in the Northside of town and comes with over $1.5 billion dollars of experience in residential sales in San Francisco.
Prior to joining Compass, Max was part of the #1 Real Estate Team at Coldwell Banker Previews International.
Specialties / Awards
• Lifetime Sales Volume +$1.5B
• Consistently ranked top 1 % Real Estate Team in SF for over a decade.
• Top Agent Network Member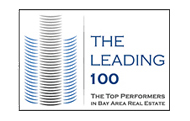 About Max
Luxury Property Specialist 
In Max's two decades of experience, he's built a reputation as an agent who delivers value in every transaction by giving each client everything he has. His professionalism, work ethic, and drive have led to him being consistently ranked in the top 1% of San Francisco real estate agents for over a decade. Instilled with youthful energy and unrelenting dedication, he's a sought-after agent and expert at garnering exposure in San Francisco's highly-competitive market, with over $1.5 billion in sales for clients in his career.

Max blends an innovative approach—constantly evolving and utilizing the latest trends in real estate—with a focus on truly understanding each client's unique priorities. Whether you're buying or selling, he understands that in a time of transition, you need someone who will exercise discretion, while turning over every stone to ensure your success.

As a Russian Hill native and Northside expert, Max has unparalleled understanding of the city's niched neighborhoods and nuanced microclimates. He enlists his extensive network of relationships and deep knowledge of every neighborhood, street, and house in the area to stay ahead of the game and deliver value for his clients.




Client Testimonials
Scroll down for more

★★★★★
Chris Durkin

Max and his team were so professional and outstanding to work with on the sale of my two luxury condos. At a questionable time in the real estate market Max was able to sell both units for record prices! The way the properties were positioned and marketed was top notch and clearly the buyers were impressed as we had multiple offers on both properties. Additionally impressive was the personal time and commitment that Max invested in the success of the project and overall outcome, going the extra mile really made a difference on the sale. My advice is listen to Max! I can't wait for the opportunity to work with Max and his team again!

★★★★★
Juri Ma and Michael Kwon

We couldn't be more thankful for Max's help in finding and closing in our new home in San Francisco. It was very clear from our long process that Max's expertise, market understanding, and diligence helped us to not only find the right house for our family but more importantly avoid the wrong house. During our 6 months looking for a home we felt more and more confident that we were in the right hands with Max and his team. We have been recommending Max to our friends and would recommend him to anyone looking for a new home in San Francisco.

★★★★★
Riaz Taplin

Amazing Team to work with, we have been working with Max Armour for over 10 years across 20+ transactions and everyone has been different but max makes each one a positive and fun experience. I am eternally grateful for everything Max Armour has done for me, my family, my friends and clients. Thank you Max for all your hard work!!!

★★★★★
Kim & Rajiv Ghatalia

Max Armour found our family the perfect home prior to our move to San Francisco. It was a pleasure to work with him through every step of the process. From the beginning, Max demonstrated intimate knowledge of the market given his deep network and excellent reputation. With his relationship-based approach, Max took the time to clearly understand our priorities and needs, allowing him to offer us tailored options and straightforward, honest advice, resulting in a very efficient process. We have and continue to highly recommend Max Armour to anyone interested in Bay Area real estate.

★★★★★
Dennis & Janet Cruzan

We have purchased several homes over the years. We bought a home in SF, and subsequently sold if a few years later. Max Armour handled the buy and sell of each of these transactions. I am in a commercial real estate developer and investor, and have worked with many real estate brokers and agents. Max was one of the best I have dealt with. He knows the SF market like the back of his hand (he grew up there), but more importantly, we always felt he had our best interest in mind. Max's advice, suggestions and guidance were always selfless. A rarity for sure. Max also has a great understanding of design and construction, sense of marketing and flare, which is really needed in the SF marketplace. We would not hesitate to recommend Max Armour.

★★★★★
Adam & Jackie Carmel

Max Armour epitomizes professionalism and sets the bar for client service. We recently worked with Max and Zoe on both a sale and purchase of a new home and they expertly helped us navigate the complex San Francisco market. They are attentive, thoughtful, and very hard-working. Their extensive network and years of experience helped us achieve the positive outcomes we were hoping for. We could not recommend Max Armour more highly!

★★★★★
Sean Olson

From start to finish Max, Zoe, and the team were a pleasure to work with on the purchase of our new home in San Francisco. Max took the time to understand our priorities, talked through the strategy and delivered. Throughout the process he advised us and negotiated with our best interests in mind rather than just trying to close a deal. I'm confident his experience and reputation are why our offer was selected. I highly recommend Max Armour for navigating the ever-challenging San Francisco real estate market.