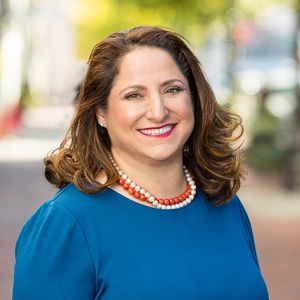 Maya Hyman
Realtor® Licensed in DC & MD
Social Media
Instagram
Facebook
Client Testimonials
Scroll down for more
★★★★★
"Maya truly went above and beyond to get us to our dream home. She can handle any hiccup that arises with great determination, and will literally hold your hand throughout the entire process. She helped us get our house ready to sell in an extremely short window of time, and made it look brand new. I cannot recommend Maya more highly!" - Chevy Chase, MD

★★★★★
"Maya is a professional with the utmost integrity. She is guided by what is in the best interest of her clients. I have turned to her repeatedly as a trusted expert, and I can't recommend her enough. Specifically, Maya was realistic about what our house was worth and gave key advice to maximize the value. She suggested where to invest and where not, so as to get the most bang for our buck." - Downtown, Silver Spring, MD

★★★★★
"Any real estate transaction can have snags - what we loved most about Maya is that any time she had to share a problem with us, she already had a couple of possible solutions ready to present. We have lived in our house for 42 years, Maya was great at listening to our concerns and helping us realize that while there was a lot of love in the house we had already made the decision to move on. She kept us on track and got us a great and fair price (win win for sellers and buyers) especially given as the property was a big part of our retirement plan. We can't say enough good things about Maya without going into hyperbole - we loved that she was always accessible, always upbeat, and always ready to listen and allow our choices on how to go through this difficult process. We have already recommended her to numerous other people who are ready to move on to the next stage of life into retirement or just need to move to a new location." - Kensington, MD

★★★★★
"Maya was great to work with as we our house. She was always available to answer questions and deal with any issues. Maya truly cares and made sure we got 100% from her. She expects the best for her clients - after the stagers has left, Maya had them come back and replace the couch and chairs which suited our home so much more! We would definitely recommend her." - Washington, DC

★★★★★
"Maya is amazing! We had very specific requirements for our next home and Maya was understanding, patient, and attentive every step of the way. When we found what we wanted she gave us advice that only a seasoned agent could which ultimately led us to making the winning offer. We strongly recommend her for anyone trying to buy or sell a home in the DC metro area." - Chevy Chase, MD

★★★★★
"Maya was terrific in helping us find our new dream home and selling our old home fast. In buying our new home, she spoke with the listing agent to prepare the sellers for our offer, which they accepted without negotiation. She then helped up, and coached when needed, in preparing our old home for . Due to her advice, particularly on pricing, and her promotion ahead of it going on the , our old home in less than one day. I didn't think that was possible but Maya was always confident. He counsel was always helpful. I highly recommend Maya to help you find or sell your home." - Washington, DC

Awards
About Maya
If you don't think real estate can change the world, you've never met Maya Hyman.
Maya made the switch to real estate after spending many years in the corporate and non-profit worlds. During her time in those roles, she honed the skills she would use throughout her career: listening to others to understand their needs, advocating those needs, and developing realistic strategies to effectively meet goals and timelines.  
When she applied those skills in real estate, she ended up finding her true calling: helping to promote positive change in the lives of others, starting with finding them the right home.  
Rather than fixate on a single transaction (Buy! Sell!), Maya focuses on the long-term, positive life changes that occur when someone is in a home that suits their personality and lifestyle, a place where they find peace and comfort every time they open the front door. Maya loves helping her clients make decisions that will positively impact their lives and believes that being in the right home serves as a catalyst for all good things in life.  
It's this mindset that informs every interaction Maya has with her clients, who appreciate the personal attention she lavishes upon them and praise her ability to understand what they are looking for long before they realize it themselves. Maya's extensive experience advocating for others guarantees that her clients have someone in their corner and acting in their best interests at all times.
Maya is more than a just seasoned professional. She is a trustworthy advisor and friend who is on a mission to make people happy in their homes—now and for years to come.
My Website