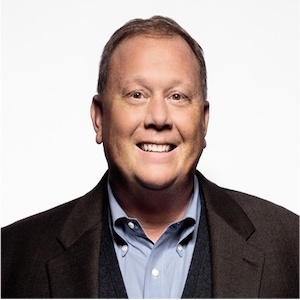 Social Media
Specialties
Buyer's Agent, Listing Agent
Licensed in Virginia (VA)
Client Testimonials
Scroll down for more
★★★★★
"The decision to sell our family home of almost 30 years was a big step for us. We were very pleased after meeting and speaking with Merlin, that he came to us highly recommended. He was very understanding and went out of his way to explain with patience each step of the process. He made extra effort to stay in contact, keeping us informed of anything we needed to know, no matter how small the detail. His positive friendly outlook was always appreciated, keeping us inspired. His professionalism and confidence gave us the comfort of knowing we were in very good hands. All in all the entire process was fairly quick and easy. We attribute that to our great agent, Merlin, whom we highly recommended."

★★★★★
"Merlin and his agents have been proactive the entire time. They have been great in responsiveness and negotiations between buyer and seller. They all have kept us informed and updated during the entire time frame. Highly recommend them for your realty needs." - Max

★★★★★
"Within 15 min. of a Zillow inquiry, Merlin called me up to help. My wife and I were able to see the house that afternoon! Although this was not the house for us, Merlin was up-front with what we were seeing an explained all of the home buying processes to us very well. He didn't try to conceal anything or sell us something we didn't want, so we stuck with him in our search. After an extensive search, we came across a home we wanted and because of Merlin's expertise in the market, our offer won the very popular bid process. He knew we didn't want to over pay, but at the same time be able to beat out the competition. From there, he was still very responsive throughout the purchasing process and along with our mortgage guy, we were able to purchase our first home with very little hassle."

★★★★★
"Merlin was very thorough with our home buying process. As first time homeowners, my husband and I were unsure of the process and formalities that came with purchasing a home. Merlin did an excellent job providing us with helpful information during our house search and keeping us up to date when we were in our contract. I would highly recommend him to anyone looking to sell their home or purchase a new one!"

★★★★★
"Merlin did an amazing job helping us find a home!! He is a very kind and patient realtor. Thank you so much for all of the hard work and efforts we could not have had a better realtor!"


​​
About Merlin
Over the past decade, Merlin has enjoyed helping his clients with their real estate needs including buying, selling, and financing. Merlin's passion and expertise are evident with his energy, drive, and dedication to all of his clients. Working with Merlin will not be an average experience, his mission is to exceed your expectations and to deliver unparalleled service to ensure the transactions close successfully. Merlin is excited to be part of the Compass mission to change the way real estate is bought and sold in the customer's favor.