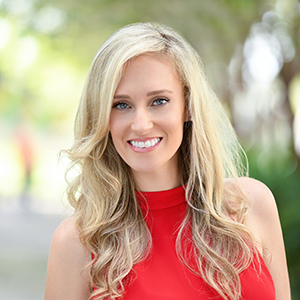 About Meredith
With a creative and entrepreneurial spirit, Compass agent Meredith Levy understands the importance of exceptional client services. Meredith grew up with and further developed this core value while working in the hospitality industry. Graduating from Lynn University with a Bachelor's degree in Hospitality Management further enhanced her natural ability to interact with new people and foster relationships. Maintaining extraordinary customer satisfaction was key to her success in the hospitality industry, which parlayed seamlessly as Meredith transitioned in to the residential real estate profession.
Since committing to a full-time occupation in real estate in 2013, Meredith has executed over 100 successful closings in both Florida and New York. Meredith has a longstanding passion for real estate. Her enthusiasm and ability to make clients feel at ease contribute to her success. Her clients' tremendous satisfaction is primarily due to her guidance throughout the process, and the ultimate outcomes she delivers. Meredith is known for her collaborative approach, forming mutually enriching partnerships with buyers and sellers alike. Meredith's use of cutting edge resources enable her to provide her clients with detailed, analytical support, generating superior results. Her clients are always very pleased with the positive outcomes, most evident by her level of retention and allegiance among clientele.
Thriving in a fast-paced, dynamic environment, Meredith is a tremendous asset to Compass in South Florida. She is a committed student of real estate, regularly attending conventions and seminars as she progresses through her career. Clients will find Meredith is an efficient, effective advocate as well as an asset to your team. Meredith is licensed in Florida and New York, and holds a membership in the National Association of Realtors, as well as the Junior League of Miami.

Meredith Levy's Recent Transactions